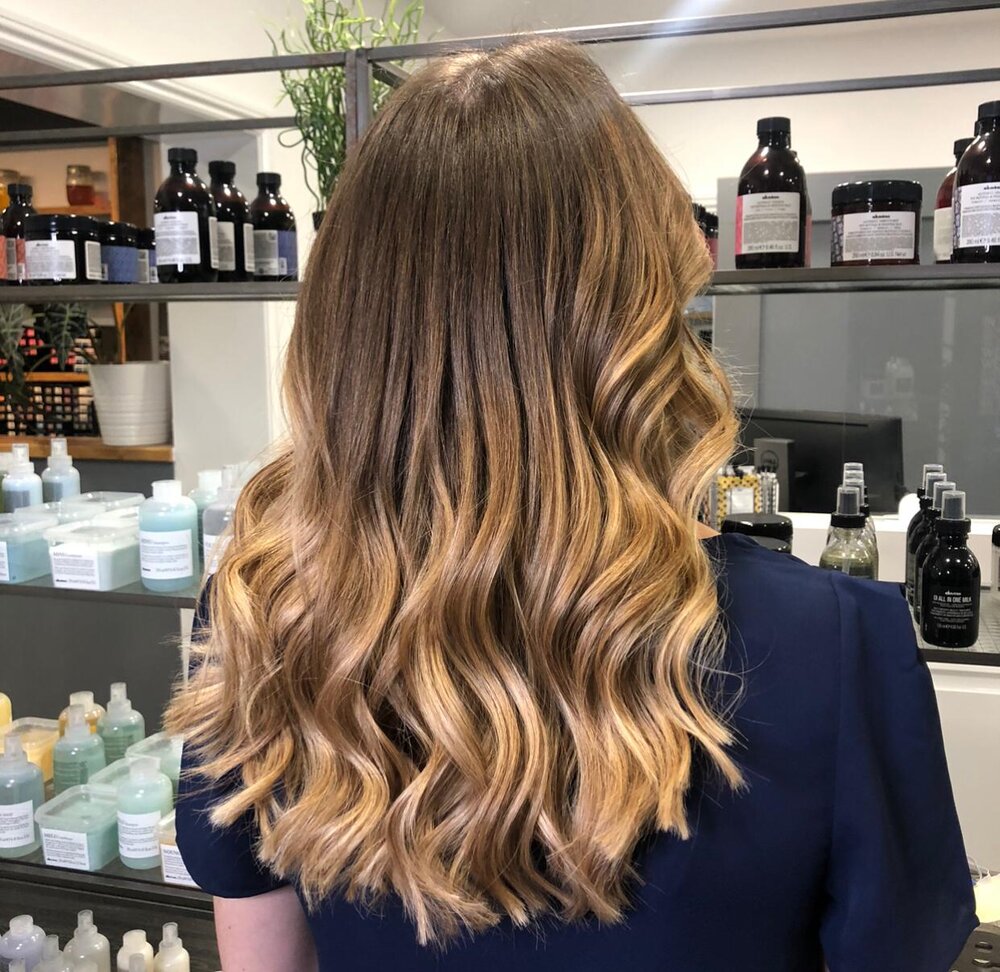 Looking for the best balayage in Clifton? Check this out!
As leading hair colouring experts in Bristol, many of our guests come to us looking for the best balayage in Clifton – and at NOCO Hair, we don't disappoint.
For new guests visiting us for balayage hair colouring, one of their first questions is often why are your Clifton balayage services so popular – and we offer the following reasons.
When it comes to new trends in hair colouring, balayage is essentially an upgraded version of classic hair highlighting, with some magic thrown in.
Balayage is a French hair colouring technique, utilising the freehand application of colour placement. It's a highly skilled hair colour method.
Our Clifton balayage service focuses on three different styles, namely:
Strand lights
Face framing
Airtouch balayage
We deliver signature colour techniques, and train each staff member in-salon. The focus on each and every balayage hair colour at NOCO Hair is on blending, and delivering seamless colouring and quality for our guests.
Airtouch balayage, for example, has become one of our most popular bayalage hair colouring services in Clifton, and gives guests safe hair colouring, stronger hair, and a low maintenance but stunning new hair colour.
The Airtouch technique used by our Clifton hair colouring team uses air instead of backcombing, to create a seamless blend of colour. By taking a section of hair with tension on the longest lengths, a hair dryer is used to push the shorter hair and internal layers down and out of the way.
Colour or lightener is then applied on the remaining hair, giving blended colour with natural-looking effect that will survive grow-out. The key difference with our Airtouch balayage hair colouring service is the sectioning and the use of a hair dryer. The results are incredibly natural, and our guests love it.
Strandlights are the evolution of babylights, and our Clifton hair colouring team are getting more requests from guests for this technique and styling. They require far less hair density, and are designed to mimic a bright, natural hairline with hints of light. They also have zero horizontal grow-out.
Strandlights are a low-maintenance hair colouring option for guests who want a low-maintenance look that still transitions their hair colour from Summer to Autumn. This is perfect for detailing a balayage or touching up highlights.
Strandlights can accommodate blending in grey hair, and is a hair colouring service that can comfortably last for up to four months between salon visits.
Face framing highlights are tied closely to balayage hair colouring techniques at our Clifton hair salon, because it's a great way to add brightness around the face whilst also boosting the hair colour and facial features.
Face framing is a simple way to add to any look, regardless of the face shape, haircut or hair colour. It's low-maintenance too, so guests can either let the highlights grow into the hair, or boost the colour over time.
We'll be offering guests free hair colour consultations for a limited time during September and October, so please keep an eye out for these on our website.
We recently wrote a News post outlining the Covid-safe measures now in place at NOCO Hair for all hair colouring services. Please visit here for further details.
To experience our superb and professional balayage service in Clifton for yourself, please book online here.