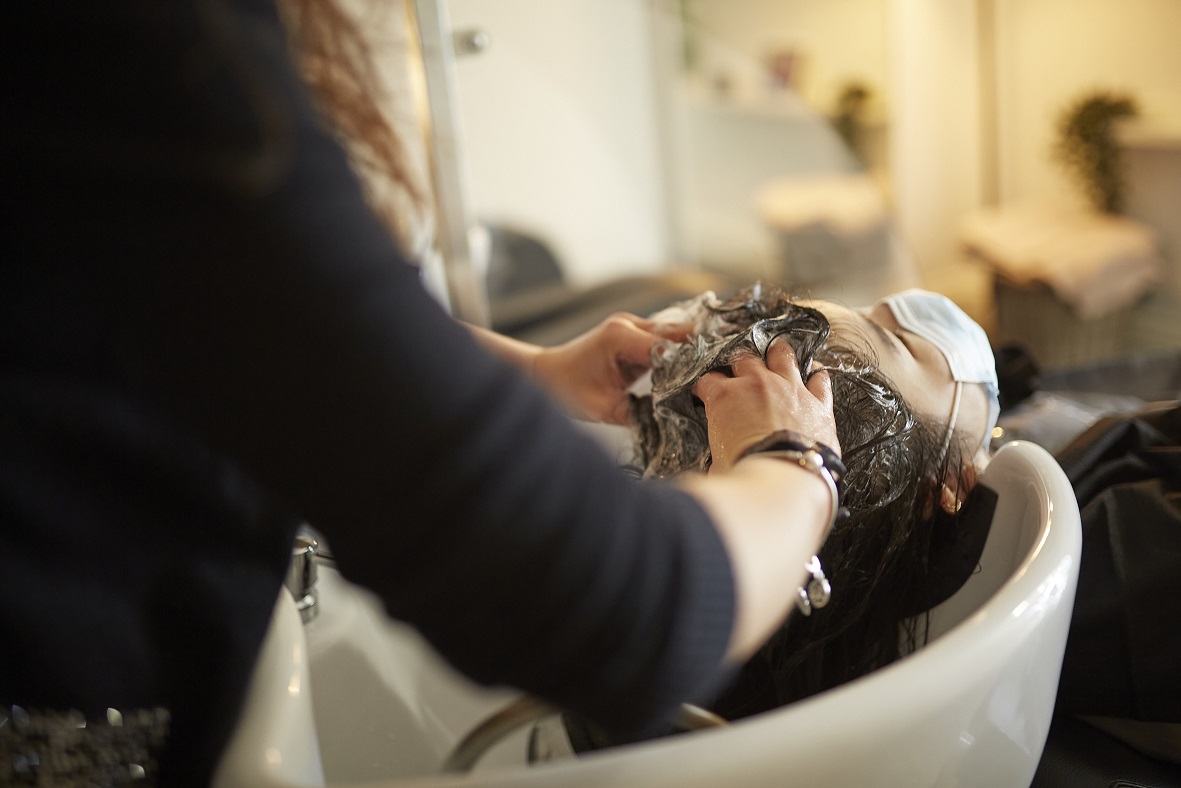 What Hair Colour Will Suit Me?
Choosing the right hair colour can make a big difference in your appearance, boosting your confidence and helping you express your personality.
Whether you're a natural blonde or a dark brunette, there are plenty of ways to switch up your look and find a shade that works for you. In this blog post, we'll explore everything that goes into choosing the right hair colour, from skin tone to eye colour and lifestyle.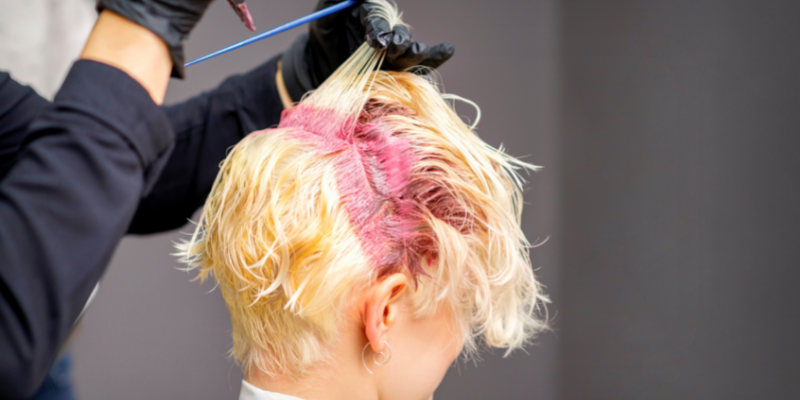 Skin Tone
One of the most important factors in choosing a hair colour is your skin tone. Within each complexion category, there are shades of tone from cool to warm. Then you also need to consider if you have fair, medium, olive or dark skin.
Fair Skin – If you have fair skin, you may want to opt for cooler, ashy blondes or lighter shades of brown to complement your complexion.
Medium Skin – Or medium skin tones, warm tones like honey or caramel can add a beautiful glow to the skin, while rich, dark hues like chestnut and mocha can create a striking contrast.
Olive Skin – Those with olive skin tones can experiment with deeper, richer colours like chocolate browns, auburn, and even some shades of red.
Dark Skin – For those with darker skin tones, rich shades of black, deep browns, and warm reds can create a stunning contrast, while lighter shades like caramel and honey can add warmth and dimension to the skin.
Overall, understanding your skin tone helps to determine which hair colour shades will look best on you.
Eye colour
Your eye colour can also play a significant role in choosing the right hair colour. The perfect hair colour can either make your eye colour pop or make them seem less prominent. Therefore, it is important to choose a hair colour that will complement and enhance your eye colour. Here is a general guide on hair colours which are the most flattering for different eye colours:
Blue: If you have blue eyes, choose hair colours that will enhance the blue shade. Ashy blondes and golden locks work well with blue eyes. Although auburn can sometimes clash with blue eyes, you can still use it in lowlights to create depth.
Green: If you have green eyes, auburn is the perfect hair colour to complement your eye colour. The combination is striking, even with cool fair skin. You can also try rich browns, coppery reds, and hazels.
Amber: If you have amber eyes, choose warm tones that come from a natural palette. Nectar, golden wheat, butterscotch, and other warm neutrals are great choices.
Brown: With the incredible variety of shades of brown eyes, many different hair colours can work well. A general rule is to pair the depth of colour in your eyes with the depth of the brunette. Light brown eyes can handle edging towards dark blonde and caramel, while deep brown eyes can be complemented with shades of chocolate brown.
Hazel: If you have hazel eyes, you have a wide range of hair colours to choose from. However, it's best to avoid extremes of too dark or too light. In the middle range, many great options can enhance the green and brown shades in your eyes.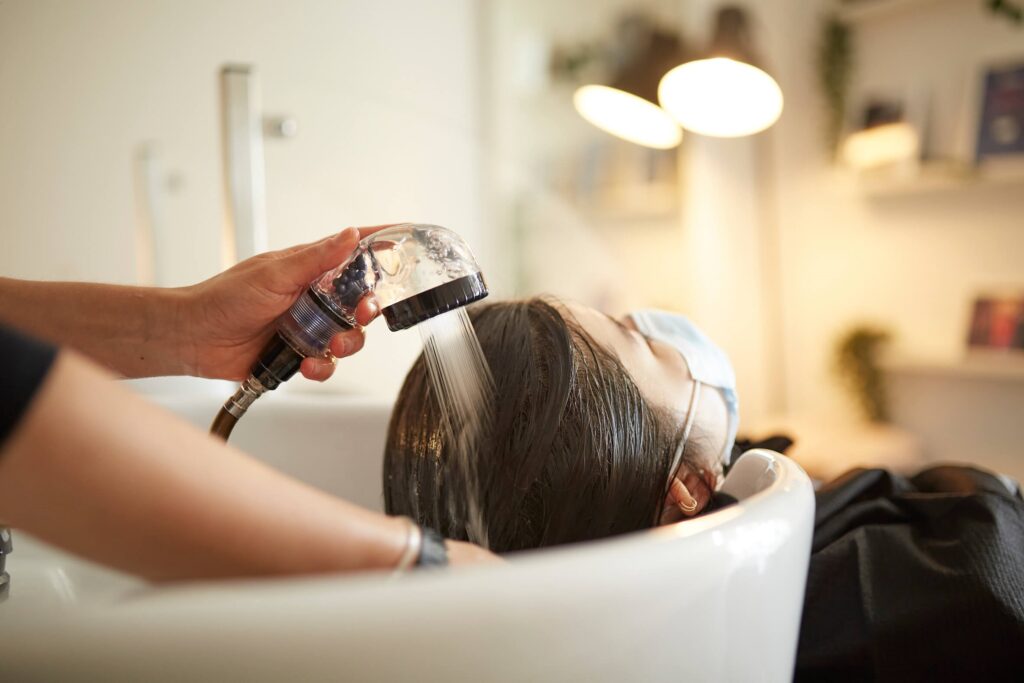 Lifestyle
When it comes to choosing the right hair colour, lifestyle factors such as your career, personality, and maintenance preferences can all play an important role. You should always consider whether a hair colour would be practical for your lifestyle and work commitments.
For example, if you have a job with a conservative dress code, you may want to avoid bold or unconventional colours that might clash with your professional image. Alternatively, if you work in a creative field, you may have more freedom to experiment with different shades and styles.
Choosing a hair colour that matches your personality is a great way to express yourself and show off your unique style. If you have a bold and outgoing personality, you might want to consider a vibrant and attention-grabbing colour like fiery red or platinum blonde.
On the other hand, if you have a more laid-back and natural vibe, a subtle shade like honey blonde or a warm brown might be more your style. Don't be afraid to experiment with different colours and shades to find the perfect match for your personality.
Maintenance preferences are also a key factor to keep in mind when selecting a hair colour. If you have a busy schedule or prefer low-maintenance styling, you may want to opt for a natural-looking shade that doesn't require frequent touch-ups.
Alternatively, if you're willing to invest more time and effort in maintaining your hair colour, you could consider more vibrant or unique shades.
Best Hair colours for Different Seasons
Hair colour can also be seasonal, with certain shades working better in different seasons. For instance, warm, rich colours like copper and auburn can be great for fall, while lighter, cooler shades like platinum blonde and pastel pink are popular in the spring and summer.
When considering seasonal hair colours, it's also important to take into account your skin tone and eye colour to ensure a flattering look.
Ready for a new look?
Now that you have learned all about choosing the right hair colour for your skin tone, eye colour, and lifestyle, it's time to take the plunge and transform your locks. Whether you want to go bold with a new colour or opt for a subtle change, you can trust that your chosen shade will perfectly suit you.
Why not begin the journey by booking an appointment with our salon? Our team of expert hair colourists here at NOCO have years of experience and will help you achieve your desired look. You are guaranteed to leave our salon feeling confident and fabulous in your perfect shade! Get in contact today.