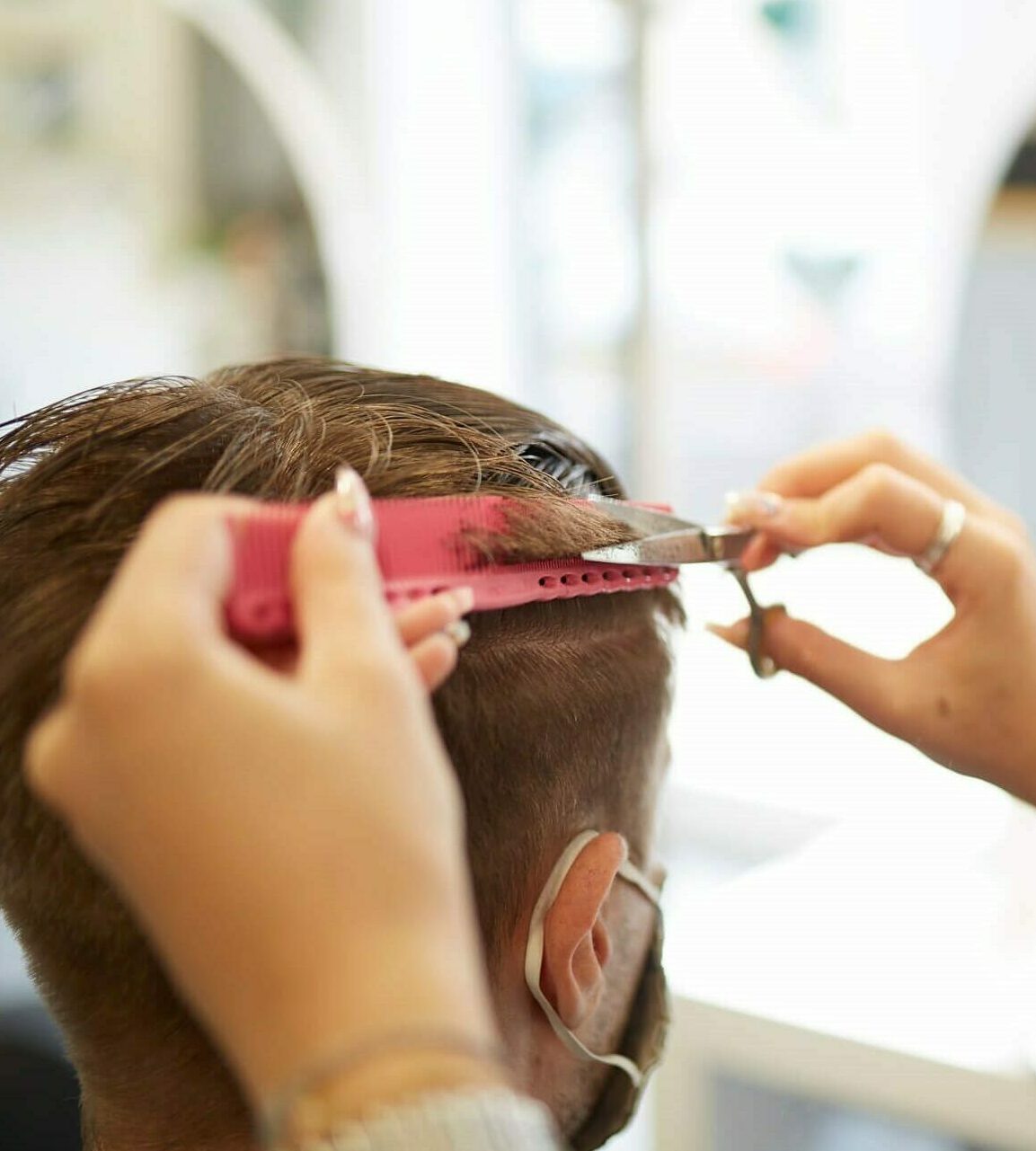 NOCO Hair commits to offering you a Covid-safe Clifton hair salon
With July 04th soon to be here, and hairdressers across Bristol hopefully re-opening their doors, the entire team at NOCO Hair are committed to offering you a Covid-safe Clifton hair salon.
Our main concern, of course, is to provide a completely clean and safe environment for both our Whiteladies Road hairstylists and our lovely guests from 04th July and beyond.
It's really important to us here at NOCO Hair for our guests to feel special and to enjoy an amazing in-salon experience with us. The last thing we want is for any guest appointment to feel daunting, and so we wanted to take some time here to outline some of the recommended measures we're putting in place.
There's a new salon layout: we've re-positioned our styling stations to allow us to increase the distance between each guests to the required amount.
We will have a new guest welcoming protocol, involving a cleansing zone and hand-washing facilities in the side room that was previously our Beauty Room.
We're now unable to serve you refreshments, but there will be self-service bottles of water available in-salon for each guest when they visit us.
The NOCO Hair reception area will be fitted with a glass screen, to protect you and our team, and we'll be preferring to take card not cash payments. All card machines will be disinfected and sanitised before and after each use.
Our Covid-safe Clifton hair salon has introduced new cleaning measures, to ensure thorough sanitisation in-salon between each guest visit. Each stylist will have their own cleaning tray in their trolley, to allow them to thoroughly disinfect all tools and equipment, as well as their styling station, before and after each guest visit. High-traffic salon areas will be regularly disinfected.
Adjustments have been made to our booking system, too, to allow us to spread out appointments, reducing waiting times, and allowing us to thoroughly clean in-salon between each guest visit.
We will be changing staff rotas, and ensuring that there is no over-crowding.
Staff training on new procedures including PPE will be introduced, and it is likely that the minimum requirement for staff will be gloves and face mask. This will be confirmed further to ongoing government advice being updated.
Partition dividers have been fitted between each backwash sink in the salon, and we have changed to disposable and bio-degradable towels for all guests.
There will be glass partition screens at each styling station, to extend the barrier between guests and further reduce the risk of virus droplets in-salon.
We've introduced temperature checks for all NOCO Hair staff and guests, as well as a 'Stay Home' policy, so if you're feeling unwell or someone in your household is unwell, please stay at home and self-quarantine.
The above measures are subject to ongoing government guidelines, and are subject to change. For example, we may need to provide all guests with PPE, floor stickers maintaining a two-metre social distancing policy in-salon, as well as additional hand sanitizers at styling stations.
We'll keep all guests informed as the rules and regulations develop, of course.
There will also be an upcoming NOCO Hair video once all of our PPE has arrived, so that we can show you what new client journey will look like.
Finally, the entire team here at NOCO Hair would like to reassure our current and new guests that we are fully committed to providing you all with a Covid-safe Clifton hair salon, and many more award-winning hair salon experiences.
To find out about our latest Bristol hair salon News, please visit here.