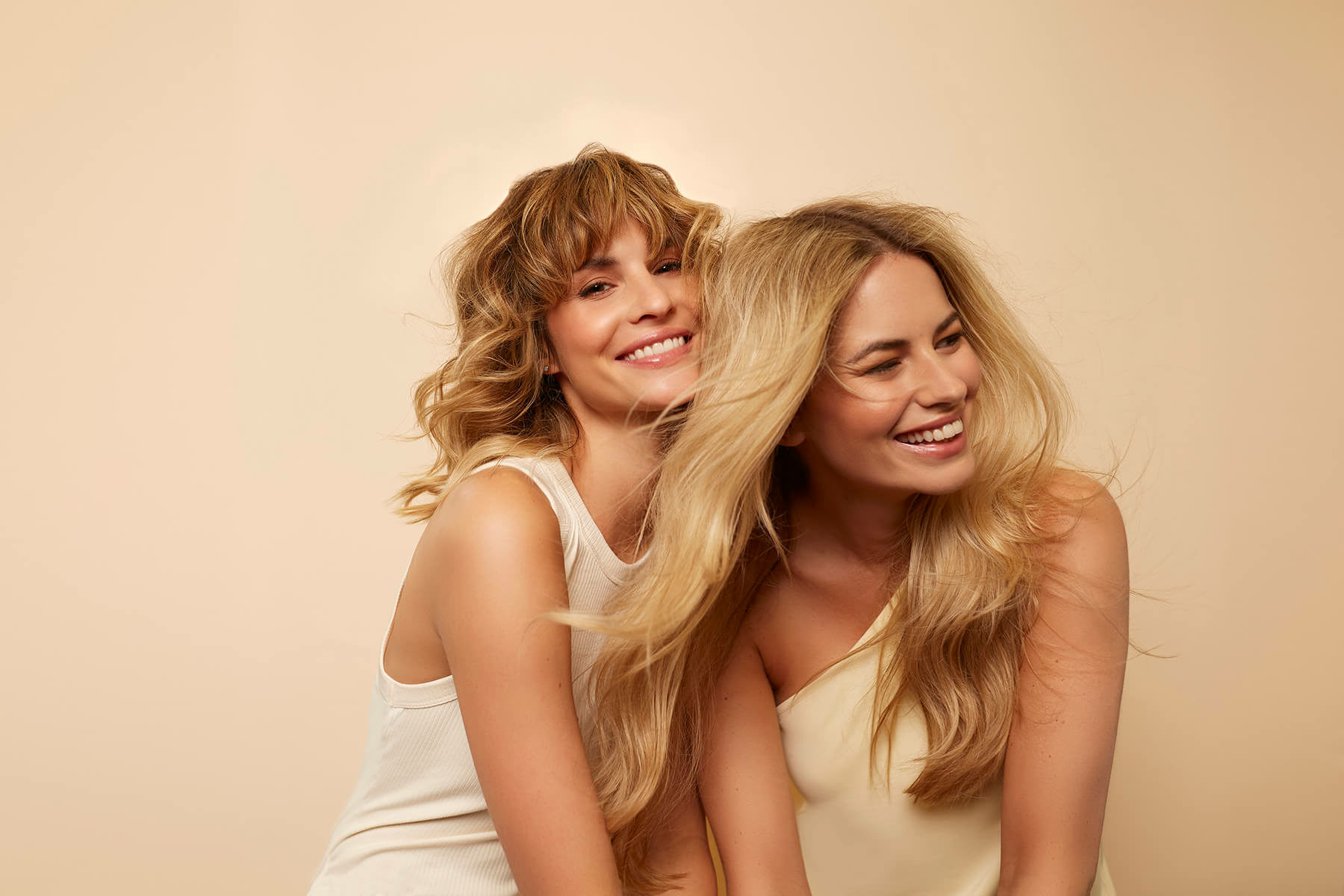 Our Top Hair Care Tips for Beautiful Hair, daily!
Everyone's hair is so different, from strand density, volume of strands and strand type. It's no wonder that we all face a huge variety of hair issues! Especially once we throw in heat styling and hair lightening treatments. Here's our tips to keep your hair in the best condition and fight off those bad hair days that always show up at the worst possible time.
How to wash your hair
Oh yeah, we aren't joking! Bet you haven't even stopped twice; let alone once to even re-consider how you've been washing your hair since you were… well old enough to wash your hair! But you know that feeling when you leave the hairdresser, and your hair is just so extra silky? It's smooth, and you're guaranteed a GREAT hair day for the next three days. While products make a different to your post-salon feel hair, it's also to do with the technique we use to wash your hair. So, listen up to the science of why you may have been washing your hair wrong your whole life!
Shampoo
Rinse
Condition
Rinse
…Right?
Wrong! Get to know…
Shampoo
Rinse
Shampoo, again!
Rinse
Ring hair out and lightly towel dry
Condition
Rinse
Well, huh? Shampoo twice? What is this!
We promise we're not crazy – listen to the science. Shampoo opens and raises the cuticle in your hair, which allows for your hair to be cleansed. When your hair cuticles are raised, they are weaker, fragile, and more prone to breakage. Luckily, conditioner smoothes and closes your hair follicles.
If you shampoo twice instead of once, you not only just open the cuticle but once it's open you can truly cleanse your hair. The difference is that once you then condition your hair and close the cuticle, your hair will be silky, soft, and smooth while also closing more fully due to being so clean inside.
Now let's talk conditioning. Why is it so important to ring out your hair and dry it a little? We recommend giving your hair a quick towel dry before conditioning as this can make such a big difference to your post-wash hair. It stops the water in your hair from diluting the goodness, richness, and hydration that the conditioner is providing you with.
Next time you wash your hair, give it a go! You'll see and feel the difference yourself. Now everyday can be a great hair day.
How to add volume to thin hair while maintaining shine and silkiness
Sometimes the products you've been adding to your hair to try and get volume actually cause build up, making your hair sit flat as it's weighed down. Our top tips for battling flat hair are following our washing tips and making sure you have a haircut and style that works with your hair type. Haircuts aren't a one size fits all situation and unfortunately picking a style that works on someone else and trying to replicate it on yourself may not necessarily work. Our signature styles can be tailored specifically to your hair type, helping to add texture and volume around the areas that will look best on you. Check out our guide on how to choose a hairstyle that suits you, for more information.
The best conditioning treatments
We might be a little biased on this, but Kerastase products are the best out there. You can get a truly customised product to solve your hair problems. With Kerastase it is really, really, important to ensure that you are using the right product. If you're worried about the condition of your hair but aren't certain what product will give you the results, we do free consultations to make sure your hair is fabulous and back to its best self! Book a beautiful you consultation.
Battling the breakages
Did we mention Kerastase? The range of products really are exceptional and 100% backed by science. If you're experiencing a lot of breakages, it's likely due to the levels of protein in your hair. When we lack protein in our hair strands, they go stretchy, almost like chewing gum. This really weakens the structure and makes it super prone to breakages. To tackle this, it's important to get the ends of your hair that are the most damaged removed and then to treat your hair with a product that's got high levels of proteins and amino acids is to strengthen your hair and bring back those silky smooth and strong locks!
Fighting the frizz
Humidity is one of the biggest culprits for frizzing your hair and frizzy hair is one of the biggest hair complaints we hear! In fact, we even offer a Phrizzy-o-therapy to combat unruly hair, which is really popular. But there's also a few things you can do yourself, at home, to help keep the frizz at bay.
Use a tangle teaser to be gentle on your hair
Turn down the heat on your styling tools to prevent unnecessary damage
Use the best products for your hair type – we can help with this
Cut off the most damaged ends (not yourself though, make sure you see a trained stylist, yes even for trims!)