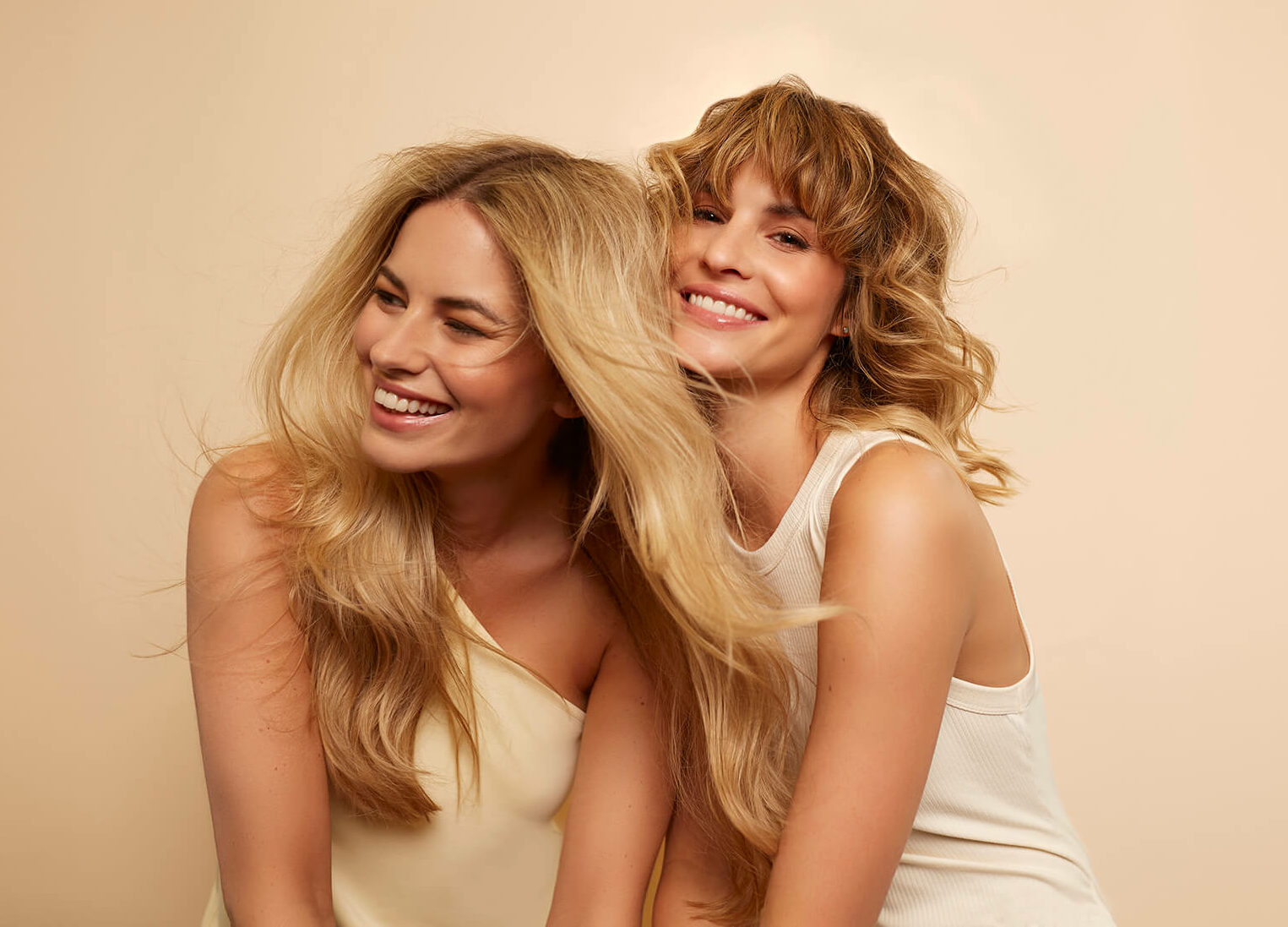 The Clifton vs. The Vitality Cut
Here at NOCO our team take immense pride in making sure you leave our salon feeling absolutely fantastic. Glowing from the inside out as well as looking incredible from the outside. That's why we carry out our in-depth face to face consultations before we start to make sure you love every moment of your experience, confident that we're executing exactly what you're after.

The two signature styles we've developed here at NOCO are The Vitality Cut and The Clifton Cut. That's not to say that we don't deliver different cuts at all – as we certainly do. But these are two of our favourites that look incredible and solve a variety of hair challenges, while fulfilling your hair wishes.

So, let's see what the differences in the two cuts is – and most importantly which one will leave you feeling like the best version of you. Because you deserve to feel incredible.
The Clifton Cut
The Clifton cut is a really easy to maintain and manage at home style. This style provides real fullness by protecting weight around the baseline and adding more volume around your crown. We do this by using disconnected layers in a reverse angle shape. Sounds fancy, right? This technique also means you should still be able to tie your hair up with ease, despite all the layers.
This haircut is especially caring towards the midband of your hair, which is often a hotspot for split ends. The Clifton Cut reduces the weight in this area in a healthy way, providing you with extra movement and shine while protecting the hair underneath. Despite removing weight, many people come away from having The Vitality Cut commenting that their hair feels more full and luxurious than before.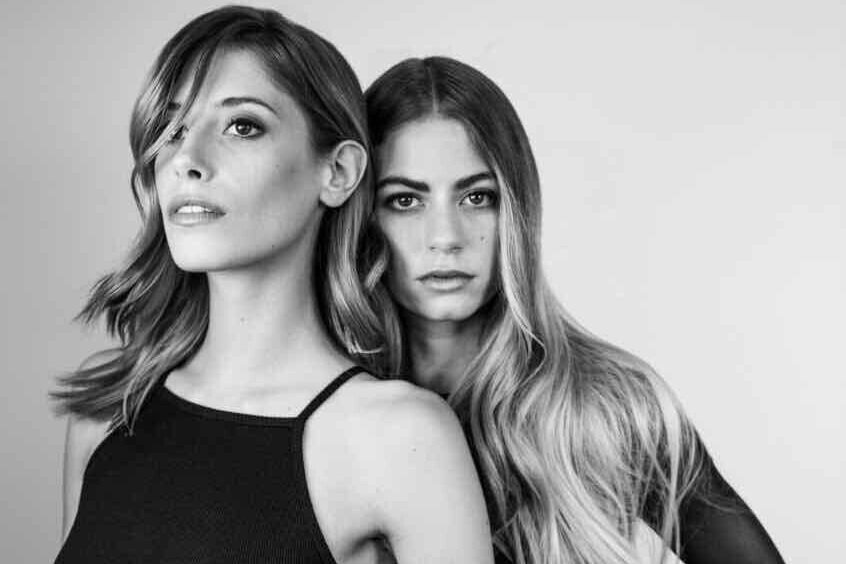 The Clifton Cut is also super versatile. It can be worn with or without a fringe or bangs and with straight or wavy hair, which means it's perfect for customising to your unique style. As long as your hair is jaw-length or longer, we can tailor The Clifton Cut to bring out the best in your hair. We've found that it also works well with all types of colour, although we've discovered that balayage hair pairs with the style for a particularly stunning effect.
Some reasons you may choose to steer away from The Clifton Cut is if you don't like a lot of texture in your hairstyle or if layers just aren't your thing.
The Vitality Cut
The Vitality Cut is all about shine and volume. By reducing weight around the front baseline of your hair and adding volume to the hair around your face, a classic shape is created which frames your face and enhances your natural features.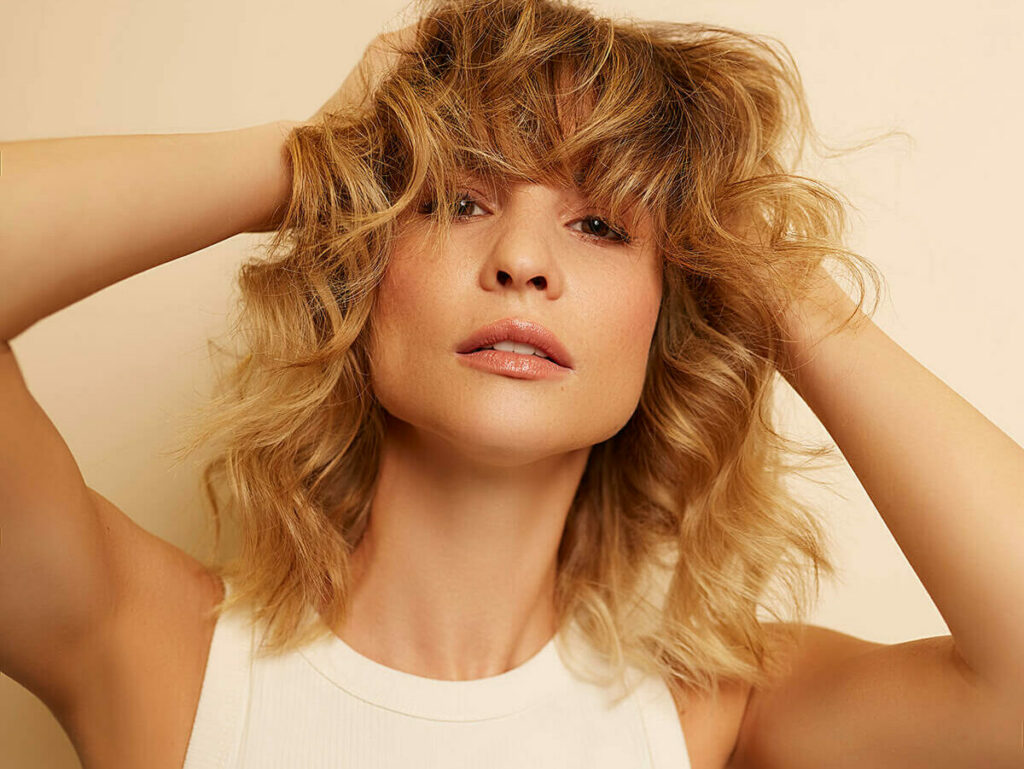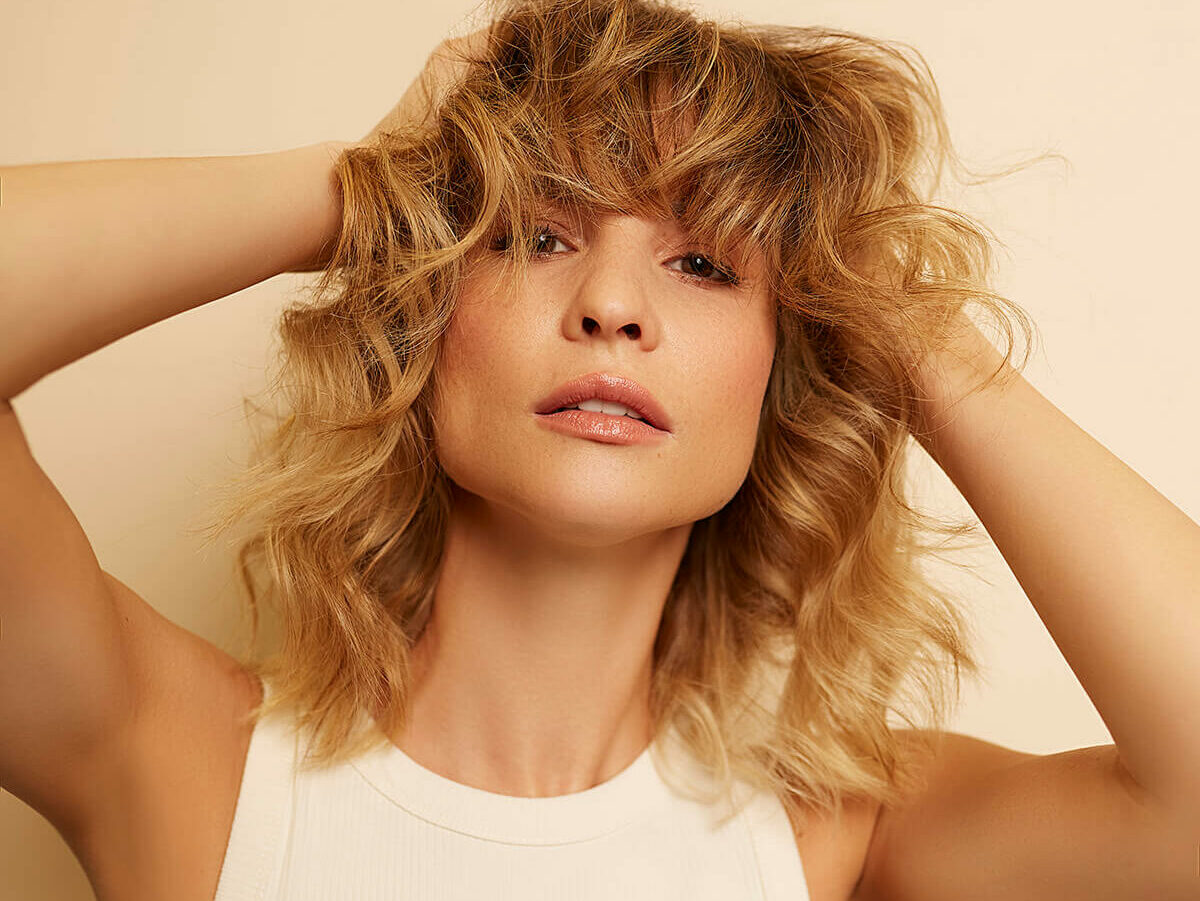 Split ends are commonly found in the fine hair close to your face but The Vitality Cut does away with these, bringing out the colour in your hair and making the surface shinier. Speaking of colour, The Vitality Cut works well with all types, but we've found that highlights really make the shine unmissable.
Like The Clifton Cut, The Vitality Cut is anything but one-size fits all but can be bespokely tailored to your style. It can be worn on mid-length hair whether it sits on your jawline or sweeps below your shoulders and can look great with a fringe. If you would like your hair to have a weightless feel, we can add more layers or volume to your crown. If you would like to try out a hair length which finishes below your jaw, we can use what we call "The Vitality Variation" to adapt the style.
Vitality vs. Clifton
Both cuts have unique strengths, so choosing the right style for you depends on the weight, colour and texture of your hair and what effect you would like to achieve with your hairstyle.
The Vitality Cut is a beautiful style for framing your face and adding volume to the hair there. The style brings attention to all of your best features while looking very natural. It can also really make the colour of your hair pop by removing split ends and adding shine and texture. The Vitality is designed to be versatile so can be worn with straight, wavy or curly hair. As mentioned above, there is also the option of using "The Vitality Variation" to add shine and volume to much shorter haircuts.
The Clifton Cut is easier to maintain at home due to it's great structure and grows out well over time. It is designed to nurture healthy hair growth and reduce split ends. By adding structured layers of volume to the hair on your crown, there will be less weight to your style but the hair will feel thicker and more full of life. This style may also be a good option if you often wear an updo, since the connected layers of hair mean that the style will hold together when swept into a bun or ponytail.
If you're struggling to choose between the two, you could think about how much time you spend on managing your hair at home, where you like to see volume and drama in your hairstyle and whether you like styles with a constant structure or more scope for varying your look day-to-day.
If it sounds like you could do with a bit of both, why not ask you stylist to create a bespoke hybrid version just for you?
Hair cutting is not one size fits all and your NOCO Hair stylist will be able to advise you on what's right for you – whether it's a Classic Clifton or A Vitality Variation, we have something to suit you.
The NOCO experience
Whether you decide that the Vitality Cut is best for you, you love the sound of The Clifton Cut or you fancy a hybrid of the two – there's one thing that stays consistent… the customer service experience you'll receive. Customer experience is at the heart of everything we do at NOCO, and you'll definitely notice! We recently won The UK Salon Business Award for Customer Service, and it was so wonderful to be recognised for our commitment to our customers through everything we do.