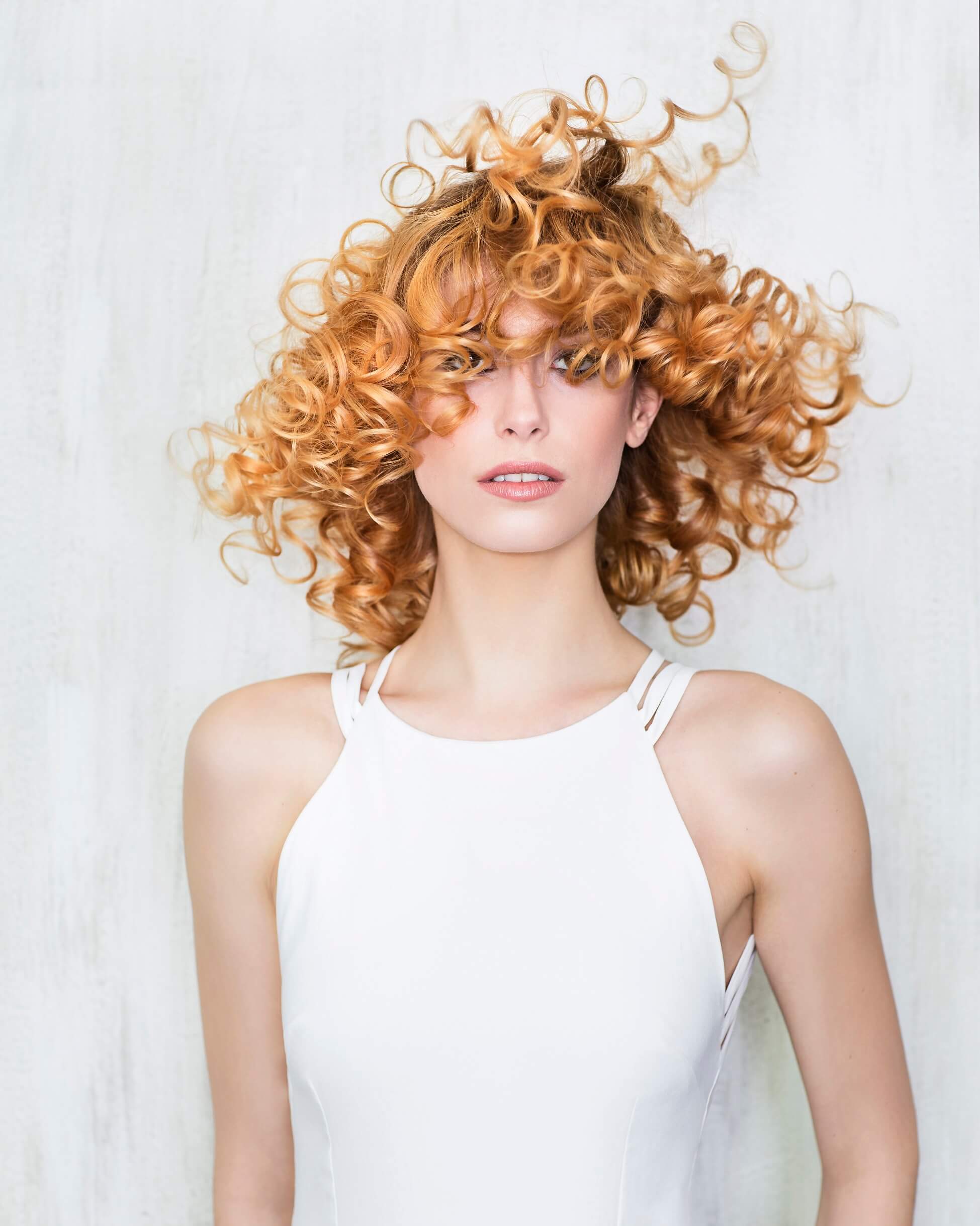 Our guide to choosing a hairstyle that suits you
When it comes to choosing a hairstyle to suit you, it's a little more scientific than finding a do that looks great on someone else and trying to reciprocate it. There's a bunch of factors which can influence how much a certain hair style (colour or cut) will suit you. From your natural hair colour to your skin tone or eye colour and face shape.
We have our 'Beautiful You Consultation' for precisely these reasons. In this consultation we assess the key areas that define your suitability for a hair style. Interested? Contact us today to book your free consultation.

What's my natural hair colour?
Hairdressing is like another language. Have you ever heard 2 colourists discussing formulas and wondered what they were on about?! This is because we often talk in numbers.
Let's start with a little bit of the theory behind this secret language to give you some background. Everyone has a natural depth ranging from 1 (black) – 10 (lightest blonde). A base 7 can often be described as 'mousy blonde' whereas anything below a 6 looks brunette.
Then there's the magic 3 letters D.O.P which is your natural distribution of pigment. Everyone's hair contains red, yellow and blue tones, but the amount of each varies from person to person. If someone has naturally copper hair, they have an excessive red D.O.P, if someone's hair always goes yellow in the sun it may have a yellow D.O.P and if someone's hair looks inky and flat in tone, they may have a blue D.O.P.
It is also important to consider how much grey hair you have as this will often make your hair appear lighter or ashier.
To find your own natural hair colour first of all determine whether you would class yourself and blonde or brunette. Then consider whether it is light, medium or dark. Then look for the tones that reflect, you can often see little flecks of warmth amongst your natural hair.
For the most natural result we will always suggest that you stick to the same base level as your natural colour at the root. This is how we create or our seamless balayage blends from root to tip – by using a special formula that matches with your natural colour to blur away any regrowth lines.
We have a 'rule of 2' where we suggest that you shouldn't go any more than 2 levels different to your natural base colour at the root. If you are looking for a very light, high contrast balayage on brunette hair we would always recommend a darker blonde at the root to help it blend.
What colour hair should I get if I'm going grey?
Grey hair is beautiful in its own right when paired with a great haircut and the right home care. However, if you are not yet looking to embrace your greys, you have 2 options – cover or camouflage!
To cover grey, we use Inoa, this is an oil based, no ammonia colour which gives luminous shine. We apply this directly to the scalp and cover all the hair or just the roots for maintenance appointments.
To camouflage we will either use Diarichesse, which is a quasi-permanent colour and apply it in the same way. This gives less coverage but a much softer grow out. For the most natural blend, we use a technique called baby lights which are super fine highlights. These mimic lighter pieces in the hair disguise greys as they mix in with the highlights.
What colour hair will best suit my skin tone?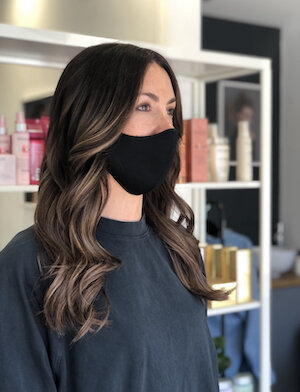 Generally speaking, if you have a warmer skin tone you should stick to warmer colours and if you have a cooler skin tone stick to cooler colours. A good way to gauge what tone will suit you is to consider the colours of clothes that you are drawn to or whether silver or gold jewellery suits you more.
If you really struggle, have a look at the colour of your veins! If your veins look a more greeny colour this usually indicates you have a warm skin tone, whereas if your veins look more blue you probably have a cooler skin tone.
One way of characterising your features to gauge what hair colours will suit you is identifying your characteristics as either spring, summer, autumn or winter.
Summer:
You have golden olive skin
You tan easily and when you are tanned look very 'bronzed'
Eye colour can vary, but most summer people have golden flecks in their eyes which is visible in the light
If your features characterise you as 'summer' then you should stay away from ashy colours and tones with a blue or green base. We would also suggest staying away from black. Instead, anything with a yellow or orange base will look great, think golden blondes, caramel browns and butter/honey platinums.
Autumn:
You have a rich, dark brown hair colour
You tan easily and could have olive skin
Your skin tone 'glows'
Your eyes are golden brown, hazel or green with golden flecks.
If your features put you in the autumn category you should steer clear from platinum blondes and ash browns, and much like summer avoid those blue and green undertones. Colours that would look great are those with an orange or red undertone. We're talking warm, golden browns, honey or golden blonde, copper highlights and rich auburns.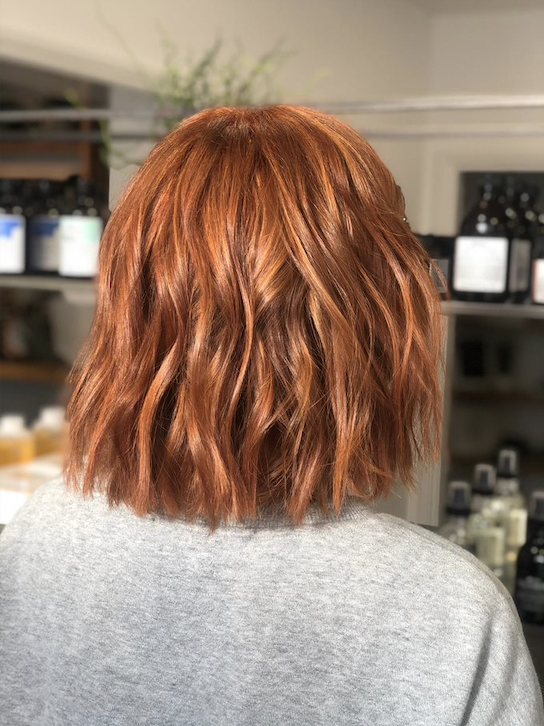 CALL TO BOOK A COMPLIMENTARY CONSULTATION NOW
Spring:
You will have fair skin with a more pink or yellow undertone
You can tan, but not easily
Your eyes are generally on the lighter side, pale blue, light green, light hazel or light golden brown
If you sound like you're a 'spring person', we recommend not going for anything with an orange or overly golden base. Instead think colours that have a violet, blue or green base. You'll look great with an icy blonde, platinum blonde or ashy brown.
Winter:
You have lighter skin, with pink undertones. Your skin is fair for your ethnicity
You do not tan easily
There is a harsh contrast between the depth of your eyes, & hair
Your eyes are blue, green, emerald green, dark blue or very dark brown
If you fall in to the 'winter' category it's probably best to avoid golden blondes, copper reds, caramels and honey colours. However, you'll look great with anything that's got a blue, violet-red or violet base. Also, white and platinum blonde, and really dark brown or violet reds to bring out green eyes. If you have winter features, you'll also be able to pull off jet black.
What's the best colour hair for my eye colour?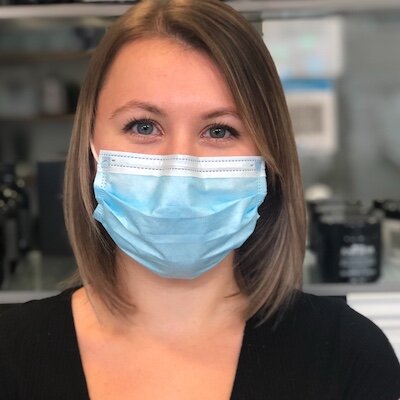 This is a pretty broad and sweeping rule but can be worth keeping in mind when considering switching up your hair colour. This doesn't at all mean that if you deviate from these colours your hairstyle won't suit you as factors such as skin tone can affect what colours and tones will give you that wow factor!
Green eyes = auburn & coppers
Hazel eyes = caramel & toffee
Brown eyes = brunette, chestnut & chocolate
Blue eyes = lighter & brighter, blonde
Blend VS Contrast
If your eye colour and hair depth is in the same range, you are considered a 'blend client' and it is recommended that you stay within one level of your natural base colour. For example, blonde hair & blue eyes or brunette hair and brown eyes. If your eye colour and natural hair depth are not in the same range, for example light eyes and dark hair/dark eyes and light hair you are a 'contrast client' meaning you can pull off more contrasting colours as both sides of the scale will suit you.
Whisper – Talk – Shout hairstyles
How much of a statement do you want to make with your hair? Do you want something soft, subtle and understated to enhance your hair with minimal commitment? Then you are a 'Whisper Client'. Are you always looking to be on trend with the latest 'it looks', do you like to change your look with the season and love to come into the salon regularly? If so, you are a 'Talk Client'. Do you want to make a statement and break the rules, have hair that gets people talking and loves more daring styles? Then you are a 'Shout Client'.
CALL TO BOOK A COMPLIMENTARY CONSULTATION NOW
Choosing a hairstyle based on your age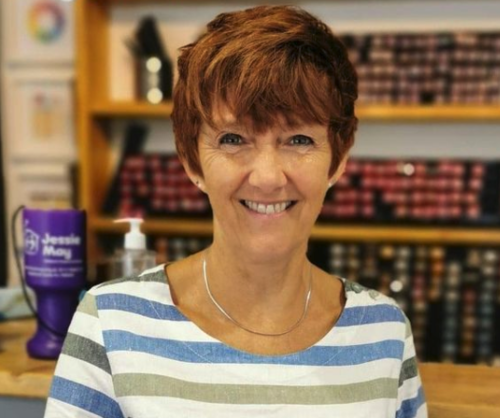 As we get older our skin tone changes and colours or styles we used to be able to carry, no longer work for us. People tend to go lighter with their hair colour and have softer shades like soft gold, beige, champagne tones. Lighter hair works better when you have a high percentage of grey hair, however that's not to say going blonde is the best route if you've just noticed your first couple of 'natural highlights' as we like to call them!
Often going blonde in an attempt to camouflage grey is not always the best thing to do, if your hair is less than 70% dark, going lighter might actually make your roots look worse! The depth & tone of a colour is really important as if you get this wrong it can actually add the years on.
You want a colour that makes your skin look bright and fresh, not sullen and flat. Your Noco colourist will be able to determine the right depth, tone, technique and placement to suit you.
What hair style suits my face shape?
Contouring with hair colour works exactly the same as it does with makeup, adding depth to create shadowing and lightness to illuminate. With hair colour, we often use a darker base colour to create the illusion of more thickness at the root whilst having a variety of light and dark adds texture and creates the look of more volume. Lighter pieces are used around the face to draw attention to the jaw, cheek bones or eyes.
How does your hair type affect hair style choices?
Naturally curly is enhanced when you add different tones through the ends, the contrast helps to give definition to the curl. If your hair is naturally finer, keep your root darker for the illusion of more thickness and remember that finer hair is generally weaker and cannot handle extensive colouring processes (consider this if you are thinking of having a big change).
How to choose a haircut that suits you
Some of the other factors you may want to consider before deciding on your next do are the following.
If you have narrow set shoulders, you could be better suited to shorter hair
Whereas if you have broader shoulders, longer hair may be better for you
Strong features such as defined jaw and cheek bones can be accentuated or softened. You could carry a strong A-line bob or if you want to soften your features, we can add feathering around the face
If you have a rounder face, we recommend a longer hair style with a middle parting
If you have a longer face, we recommend a style with width, possibly a side parting or cheekbone bangs
As you've probably realised, the factors underpinning your hair cut truly having that wow-factor vary hugely based on your natural features as well as preferences. That's why at Noco we offer our 'Beautiful You Consultation' so you can find a hairstyle that suits exactly what you want.
CALL TO BOOK A COMPLIMENTARY CONSULTATION NOW