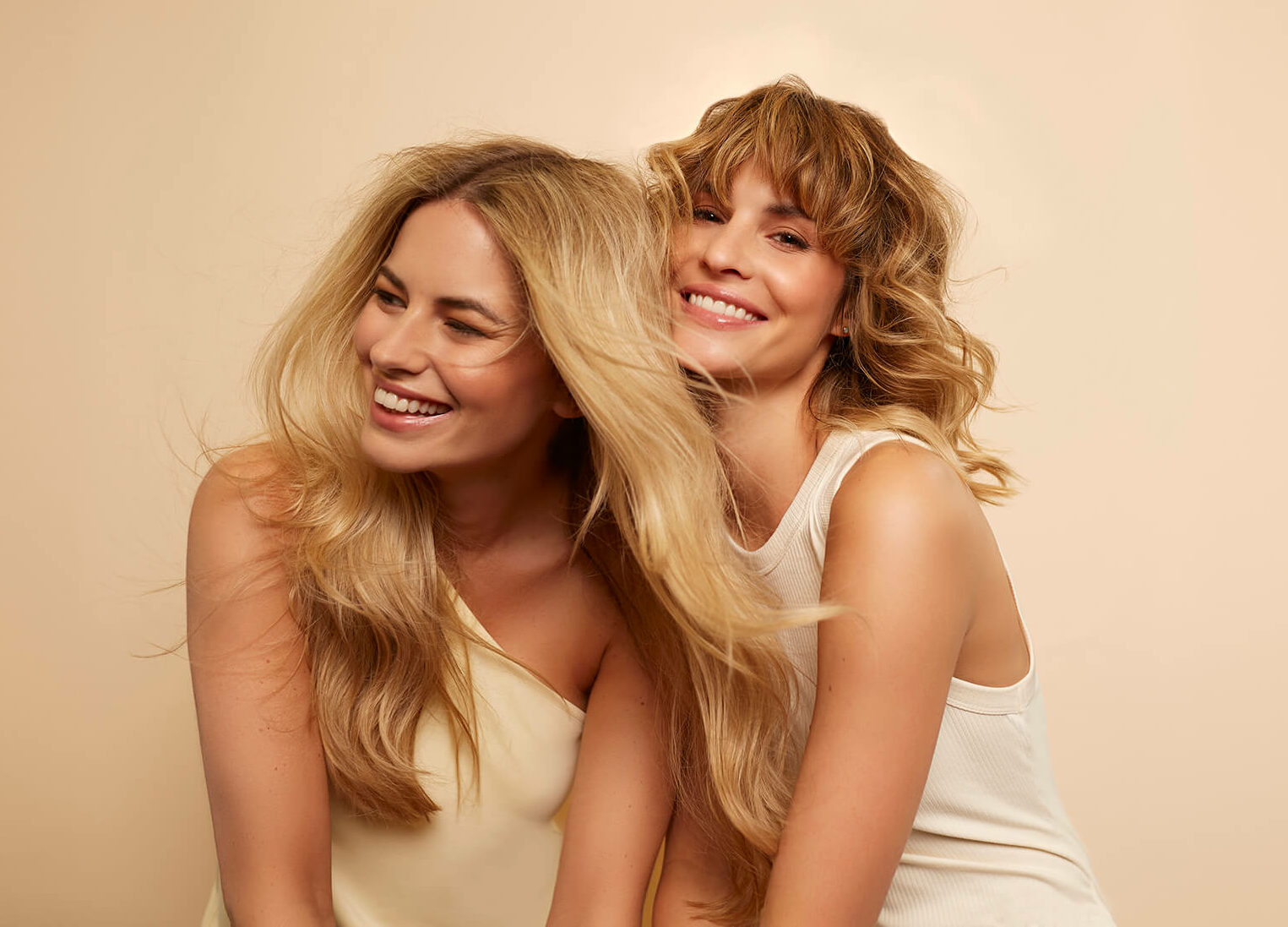 Clifton hairdresser highlights difference between hair lightening and hair colouring
Clifton hairdresser and co-founder of award-winning Whiteladies Road salon NOCO Hair Corey was asked to highlight the difference between hair lightening and hair colouring this week by a guest, so we thought it would be useful to write a News post on this topic as well.
Hair lightening and hair colouring are essentially highlights and lowlights, with highlights being lighter than a guest's base hair colour, with lowlights being darker than a guest's base colour.
Both hair lightening and hair colouring services at our Clifton salon are a great way to add movement and dimension to hair.
Highlights will brighten hair and add the illusion of volume, whilst lowlights create depth and boost contrast in hair.
Some of the favourite hair lightening techniques utilised by our Whiteladies Road hair colourists include:
Balayage Highlights: this is a traditional woven highlight, paired with the balayage technique of surface painting and mixing up to the root, for a seamless blend and a soft grow-out.
Freehand Highlights: no foil technique is used here, to give a super natural result. The hair is woven, painted, and left to develop in the open air. This hair lightening technique is perfect for creating a soft, sun-kissed look.
Babylights & Strandlights: Babylights are finer than traditional highlights, and used at our Clifton hair salon for a more natural non-striped result and a softer re-growth. Strandlights are the finest of highlights, picking out strands of hair, which create a glistening of colour. This is a great technique for topping up a balayage, or brightening up the top part of the hair where the sun will catch it, giving a natural result and a soft re-growth.
The favourite hair colouring techniques used at NOCO Hair include:
Root touch-up and all-over colour: this is perfect for when a permanent colour is needed for complete grey coverage, or to lighten the base hair colour by up to three levels. It's important to note that tint does not lift tint if the hair has been previously coloured, and a hair lightening technique would then be needed to lighten it.
Quasi-permanent colour is used to stay on the same base and to add tone, or to darken the natural hair colour. It can also be used to cover up to 70% of white hair for a guest if required.
Colour Melt and Colour & Foils: this is the combination of hair colouring and hair lightening, where a base colour is applied to the roots with either lighter pieces painted through the ends, or foiled technique used at the roots.
Toning & Glossing: a hair toner will and or change the tone in hair, whilst lightening services will reveal the undercoat of the hair. A hair toner will also close down the cuticle and add shine.
At NOCO Hair, we also have a bespoke 'Signature Soft Blend' technique which ensures the most seamless hair colour from root to tip, and a super-soft grow out. We use a special toning technique for this, and is perfect if a guest wants to be really blonde but doesn't want high maintenance for the look.
In terms of timings and costs for our hair lightening and hair colouring services in Clifton, the following guidelines are a useful starting point:
Root Touch-up: every 4-6 weeks, starting from £45 with 30-minute application and covers grey hair.
All-over Colour: every 6-8 weeks, starting from £65, with 45-minute application.
Highlights: every 6-8 week, starting from £75, with 45-minute application and camouflages grey hair.
Balayage: every 12 weeks or more, starting from £100, with one-hour application.
We also recently wrote a News post outlining the Covid-safe measures now in place at NOCO Hair for all hair colouring services. Please visit here for further details.
To experience our Clifton hair lightening and hair colouring services for yourself, please book online here.