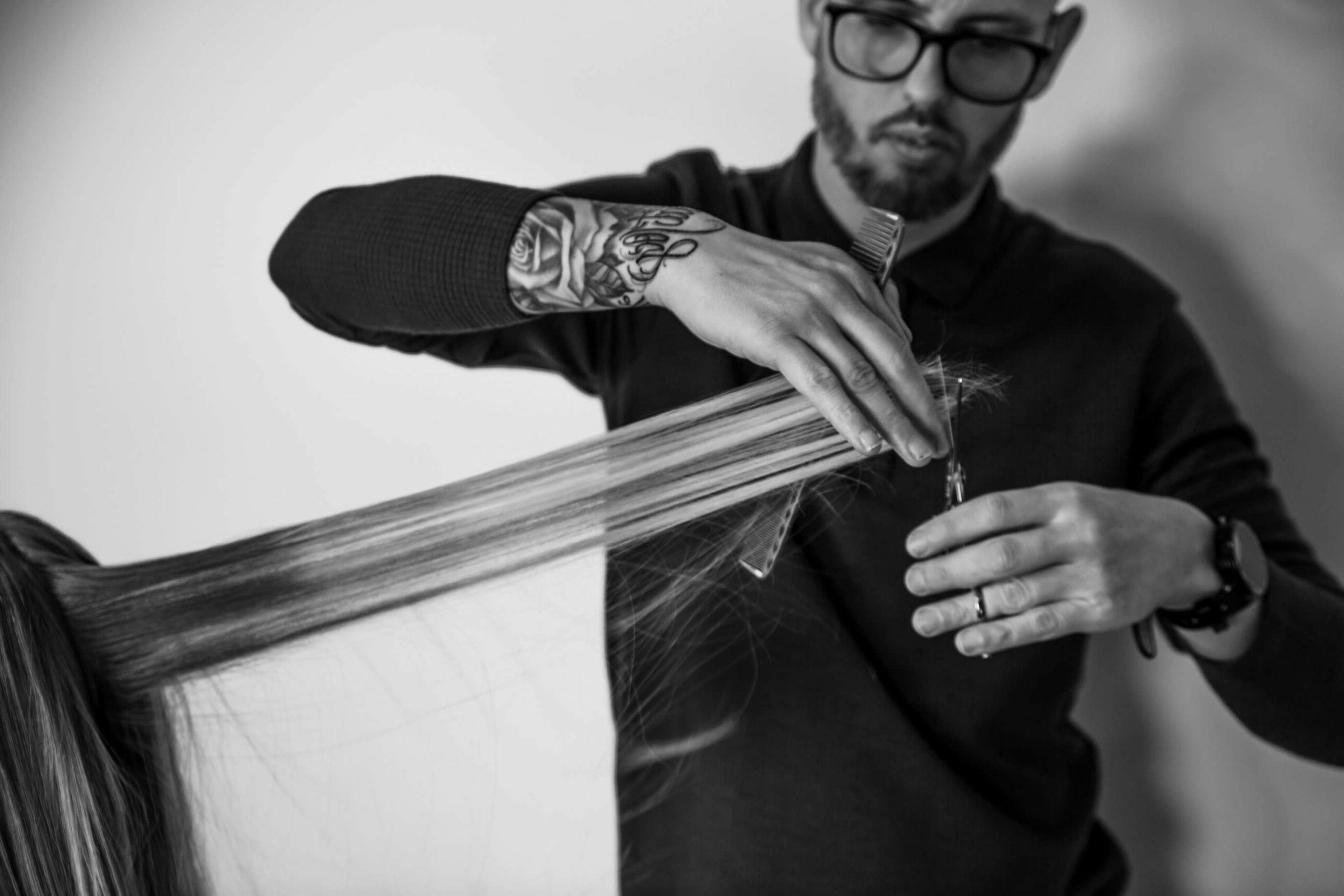 Clifton hairdressers at NOCO Hair unveil stunning French Bob haircut in Bristol
Our Clifton hairdressers at NOCO Hair have recently unveiled a stunning French Bob, one of our favourite seasonal haircuts in Bristol for Autumn.
As you can see from the in-salon example taken last week at our Whiteladies Road salon, the guest has been given an absolutely gorgeous Autumn hairstyle.
We recently wrote about the top Autumn hair trends in Clifton for 2020, and one of the hairstyles featured – find out more here.
A French Bob is essentially a Classic Bob with a modern twist. The difference between a French Bob and a Classic Bob at our award-winning Clifton salon is texture. A French Bob delivers a dishevelled texture with a softer feel.
A French Bob is often also styled by enhancing the wave with natural movement and a heated tong, and suits a variety of hair colours. It's a gorgeous look which can be cheek chiselling, jaw skimming or shoulder swooping and the combination of a blunt edge with movement gives a superb finish, which many of our guests are now requesting as an Autumn haircut.
A French Bob will never go out of fashion, and our Clifton hairdressers deliver the look using primary shapes (square, circle, triangle) to enhance the natural features of each guest. By elongating the neck, a French Bob hairstyle can also take years off the overall guest, as well as making the face look slimmer.
Although a French Bob loses its initial shape after about eight weeks, it is easy to manage and works with curly or straight hair. It can be worn with or without a fringe, and is a gorgeous Autumn hairstyle for any hair colour.
We would advise guests with highlights going low down their back to avoid a French Bob hairstyle in Bristol, as it can look spotty and doesn't work well.
A French Bob haircut at our Clifton hair salon costs between £55 and £95 depending on the stylist level providing the look, and takes around an hour in the chair.
At NOCO Hair, we also exclusively utilise a wrap-drying technique with guests opting for a French Bob. This adds extra shine, and wrap-drying keeps the hairdryer above the head, and with the use of a flat Denman brush, drying the roots for maximum shine. When the roots are dry, we finish off the ends.
We also recommend that guests utilise Oi shampoo and conditioner from our in-salon Davines range. We also recommend Oi Milk which contains Roucou Oil, an amazing hair conditioning product that gives a shine better than diamonds!
So, if you're thinking about a low-maintenance, high-impact Autumn hairstyle in Bristol why not up-style to an amazing French Bob before Christmas.
To book in with our Clifton hairdressers for a stunning French Bob haircut in Bristol for yourself, please book online here.