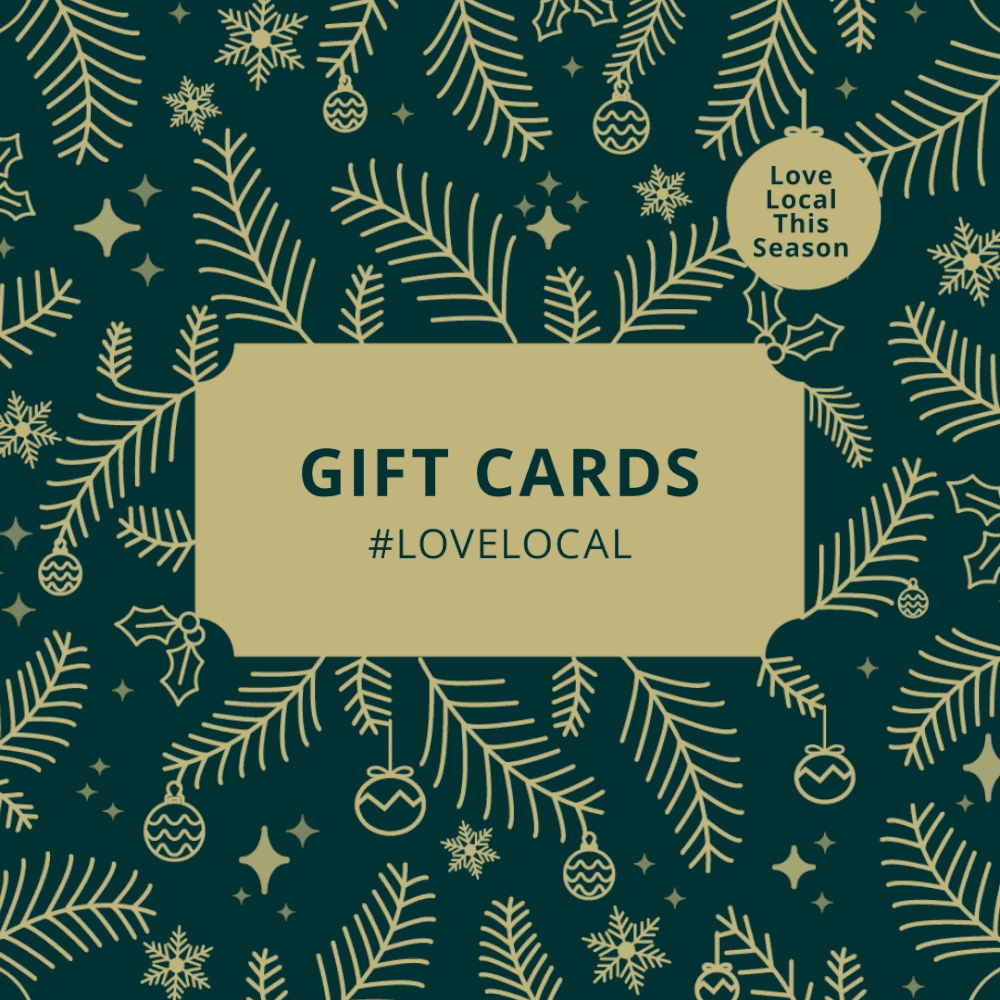 Whiteladies Road salon announces Christmas Gift Card Sale event
The NOCO Hair team at our Whiteladies Road salon are thrilled to announce a new Christmas Gift Card Sale event for December, on a limited time offer.
This is also a fantastic opportunity for guests to support local independent businesses in Clifton this Christmas.
Our entire salon team have been thrilled to support the Love Local campaign this year, particularly amidst the economic impact of Covid-19 on so many businesses in Clifton, on Whiteladies Road, and across the wider Bristol area.
The Gift Card sale starts on Friday 11th December and closes at midnight on Sunday 13th December. The gift for Christmas to you comes in the form of a top-up on hairdressing services when you purchase a Gift Card, for example:
Purchase a £250 gift card for £200, and we give you £50 on top
Purchase a £500 gift card for £400, and we give you £100 on top
Purchase a £1,000 gift card for £750, and we give you £250 on top
The top-up amounts on each Christmas Gift Card can only be used in-salon.
Gift cards are strictly limited in numbers, and will be sold on a first-come-first-served basis. Due to the high demand from last year's Gift Card Sale event, we've limited the number of Christmas Gift Cards to the values listed above available for 2020.
To buy a NOCO Hair Christmas Gift Card online, simply visit here and you'll be emailed a link to download your digital Gift Card onto your phone's photo gallery.
Please bring this digital version of the Gift Card to the salon, and we'll swop it for a physical card. The digital Gift Card is not the Gift Card, and the physical card must be used at the time of any purchase in-salon.
Alternatively, if you'd like the gift card to be sent to you directly, please give us a call or email [email protected].
The link that is issued for each Gift Card expires after 48 hours of first opening, so it's important to make sure the voucher JPEG is immediately saved onto a phone or computer.
A NOCO Christmas Gift Card can be purchased for friends or family members, although each Gift Card has a unique reference and may only be used by one person. When activated, it cannot be transferred.
Any Gift Card purchased between the 11th and 13th December will be activated on 01/01/2021 and expires on 31/12/2021. NOCO Hair Gift Cards can be used on all services and retail items, excluding electrical items.
Furthermore, any Gift Cards that were not bought in the Christmas Gift Card sale event will have a 12-month expiry date, and will be activated from the date of purchase.
If there is another Covid-19 lockdown, we will extend the validity of any NOCO Gift Card on a pro rata basis, extending for the length of time of the lockdown into 2022.
If you lose your NOCO Gift Card, we will keep a record of your name and the unique reference code at our salon reception. Any Gift Card that is lost can be replaced on request, to include an admin fee of £5.
If a refund of a NOCO Gift Card is required, this can be given within 14 days from the date of purchase. After that time, no refunds will be available.
We also recently launched an exclusive Refer A Friend loyalty scheme at NOCO Hair, giving guests discounts for themselves and friends, family and work colleagues when you refer us – simply visit here to find out more.
So, why not support local independent businesses in Bristol in December. We know that our NOCO Hair Christmas Gift Card Sale event will be popular, and look forward to welcoming the lucky locals who are given Gift Cards for 2020.