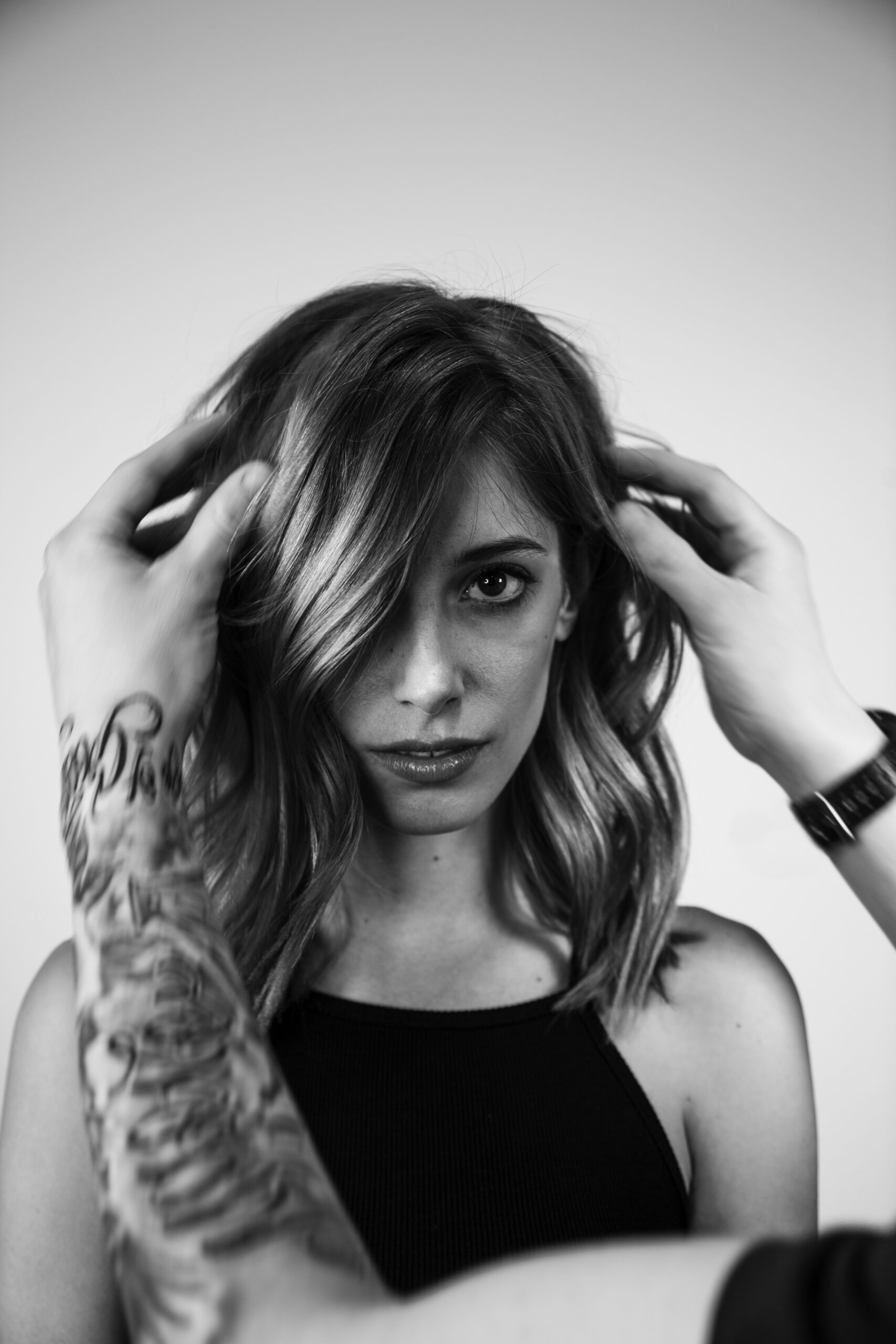 How to Style Balayage Hair
Are you ready to spice up your hair game with some dimension and texture? Look no further than balayage hair! This popular hair colouring technique has been taking the beauty world by storm with its natural-looking highlights and low-maintenance upkeep.

But once you've got your gorgeous balayage locks, what's next? Don't worry, we've got you covered with some fun and easy styling ideas to take your hair to the next level. Get ready to rock your sun-kissed strands with confidence!

Whether you're looking for hair ideas for your blonde balayage or deciding if a caramel blonde balayage is right for you, this blog post will provide you with the knowledge and inspiration you need to rock your balayage hair. So, let's dive in and explore the world of balayage hair styling!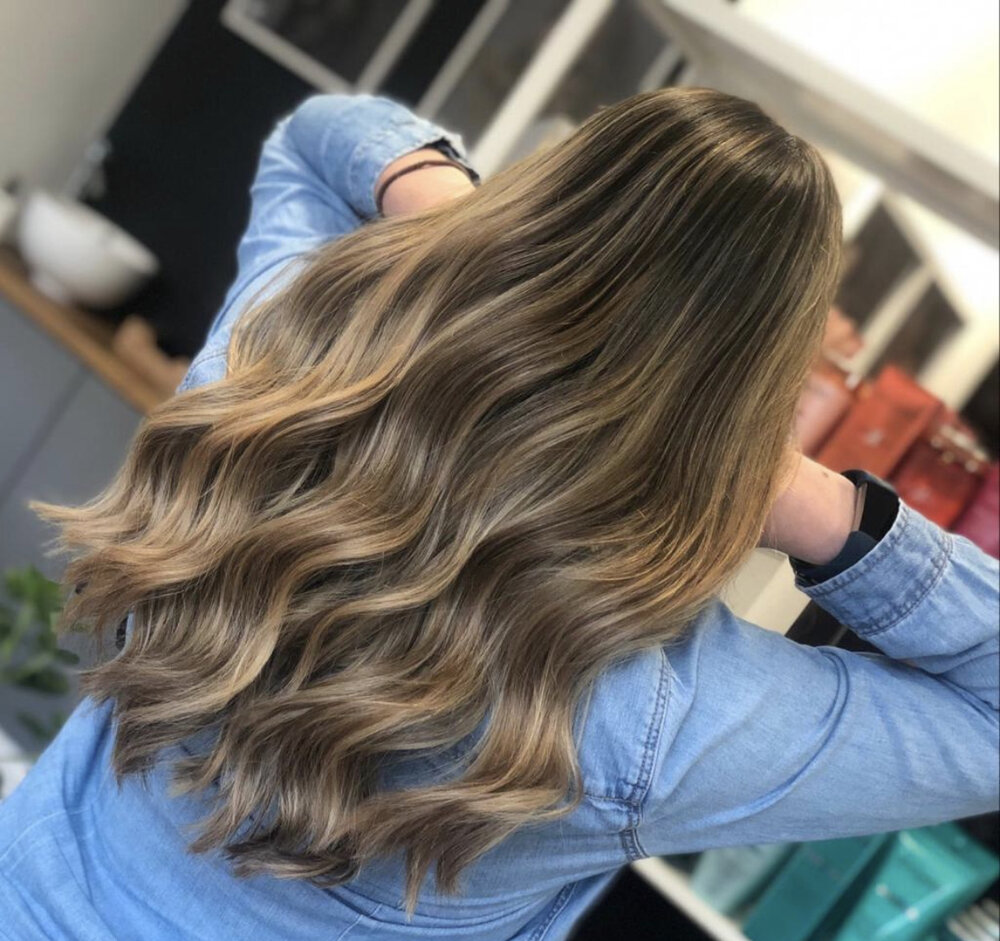 Understanding Balayage Hair
Balayage is a French word that means "sweeping" or "painting". In the context of hair colouring, balayage is a technique that involves hand-painting highlights onto the hair to create a natural, graduated effect.

Foil highlights, although known for creating a more uniform look, can still provide a beautiful and eye-catching result. However, if you're looking for a softer and more natural look that mimics the way hair naturally lightens in the sun, then balayage might be the perfect choice for you!

One of the key benefits of balayage is that it can add dimension and texture to hair. By using a hand-painting technique, hair colourists can create a range of tones and hues that blend seamlessly together, creating a multi-dimensional effect. This can make hair look fuller and more voluminous, and can also help to hide grey hairs or regrowth.

Another benefit of balayage is that it can work on different hair types, including blonde, brown, and dark hair. Balayage can be adapted to suit different styles and lengths and can be used to create a variety of effects, from subtle and natural-looking highlights to bold and dramatic colour contrasts. Balayage can also be customised based on skin tone and natural hair colour, making it a versatile choice for anyone looking to enhance their hair.

Styling Balayage Hair
Now that you understand what balayage is and how it can work on different hair types, let's talk about how to style balayage hair. Balayage hair can be styled in a variety of ways, from choppy bobs to loose waves. Here are some hair styling ideas to help you make the most of your balayage hair:
Choppy Bobs

A choppy bob is a great way to show off your balayage hair. The uneven layers and textured ends can add depth and dimension to your hair, while the bob length can help to frame your face and accentuate your features.
Face-Framing Layers

Face-framing layers can help to highlight your balayage hair and draw attention to your face. By adding layers around your face, you can create a soft, natural-looking effect that can enhance your overall appearance.
Loose Waves

Loose waves are a great way to showcase the different tones and hues in your balayage hair. Whether you have blonde balayage or chocolate brown balayage, these waves can add volume and movement to your hair, creating a soft, romantic look.

Braids

Braids can be a fun and playful way to style your balayage hair. Try a loose, messy braid to showcase your colour and add some texture. Alternatively, you can create a braided updo for a more formal look.

Half-Up Half-Down

A half-up half-down style is a great option for those who want to showcase their balayage hair while keeping their hair out of their face. To really make this style pop, you can add some volume to the crown of your head by teasing the hair before pulling it back.

When it comes to maintaining your balayage hair, it's important to use the right hair products. Shampoos and conditioners that are formulated for colour-treated hair can help to keep your hair looking vibrant and healthy. You may also want to use a colour-enhancing treatment or gloss to keep your balayage hair looking fresh and shiny.

Finally, when styling different hair types with balayage, it's important to consider the natural hair colour and skin tone. For example, if you have dark hair, you may want to opt for a caramel blonde balayage. If you have light hair, you may want to choose a darker base colour to create a more dramatic effect. By customising your balayage to suit your hair type and skin tone, you can create a look that's uniquely yours.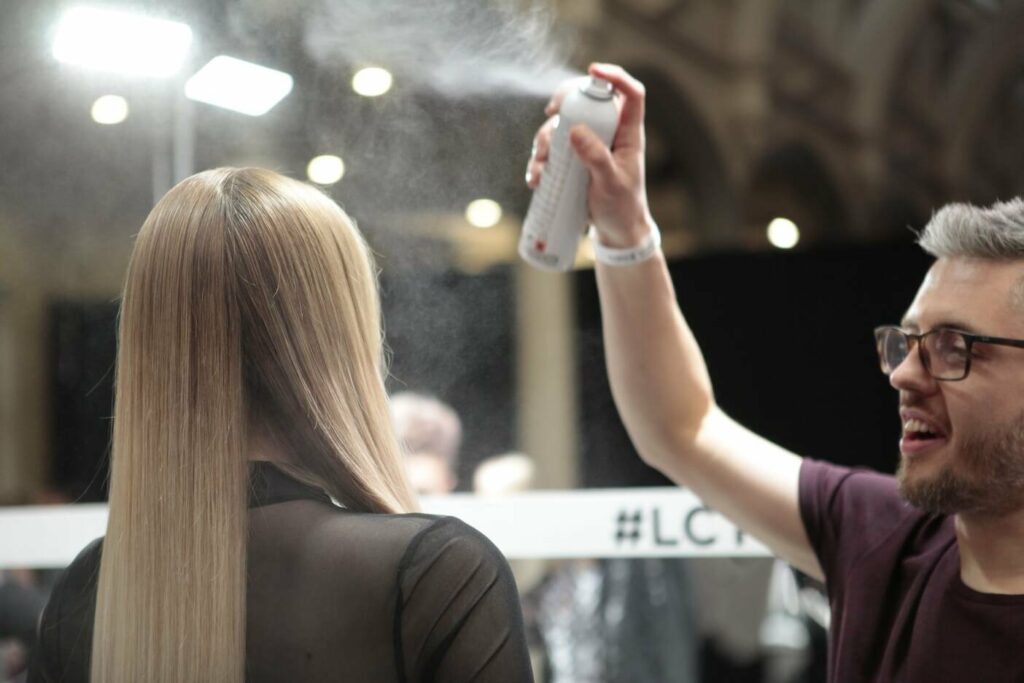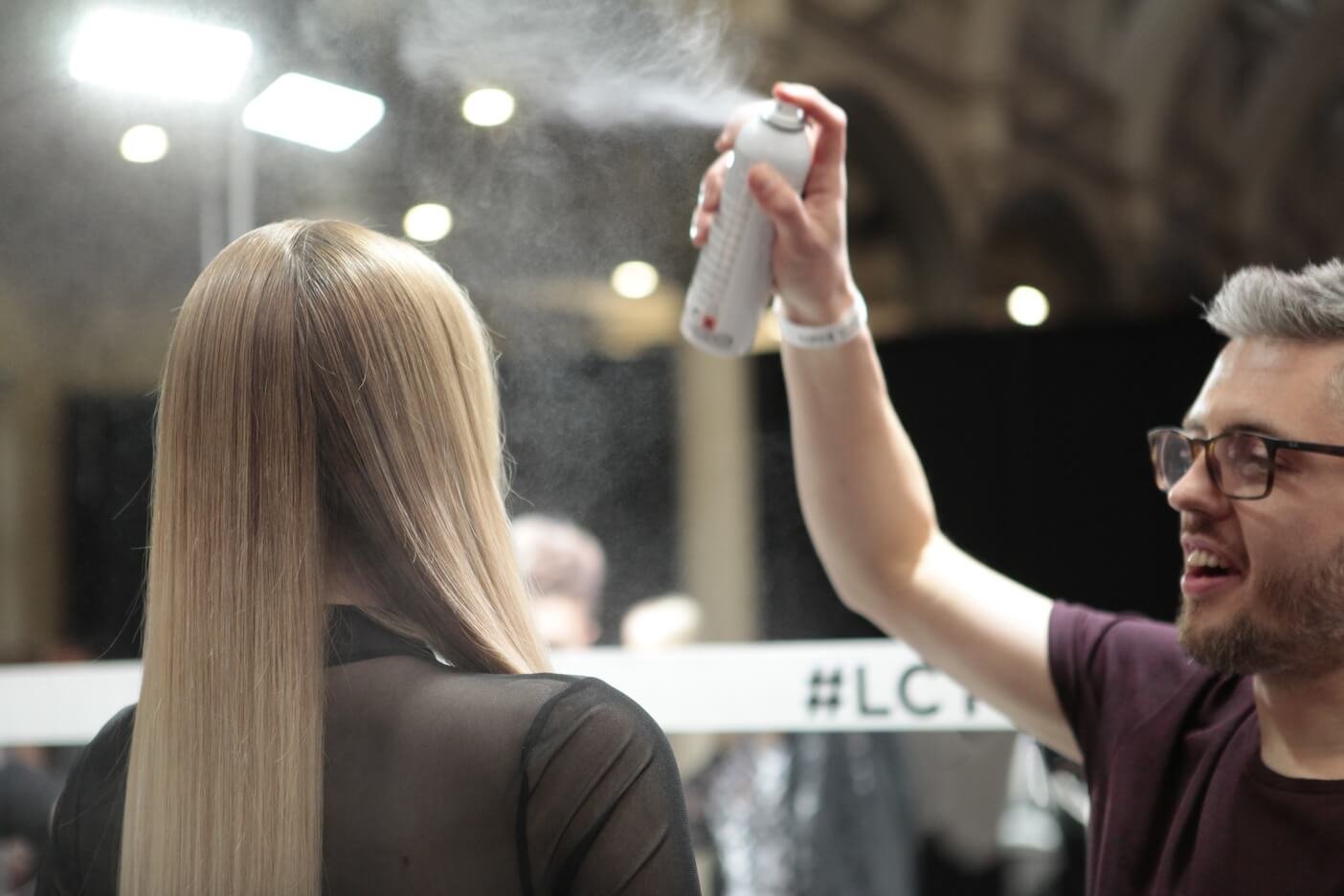 Tips for Styling Different Hair Types with Balayage
Blonde Balayage: Blonde balayage hair looks great when styled in loose waves or with a messy bun. To keep your blonde balayage looking vibrant, use a purple shampoo to prevent brassy tones.

Chocolate Brown Balayage: Chocolate brown balayage hair can be styled in a sleek, straight look or with bouncy curls. To add some volume to your hair, use a volumising mousse or spray.

Caramel Blonde Balayage: Caramel blonde balayage hair looks great when styled in beachy waves or with a braided updo. To keep your caramel blonde balayage looking shiny and healthy, use a leave-in conditioner to protect your hair from heat damage.
Benefits of Balayage Hair Colouring Technique
Balayage hair colouring technique has gained immense popularity over the years for several reasons. Let's take a look at some of its benefits:

Natural Look: Balayage involves the selection of specific strands of hair and blending them with the natural base. The result is a soft and natural-looking hair colour that is different from traditional foil highlights that have obvious lines of demarcation.

Low-Maintenance: Balayage is a low-maintenance technique that allows for more time between appointments. The lightened strokes are painted softly, leaving no trace of harsh or blunt lines or obvious regrowth.

Less Damage: The balayage technique does not involve saturating the entire head of hair in bleach, as is the case with the double process. Therefore, less bleach is used, resulting in a lighter look with significantly less damage to your hair.
Final Thoughts: Embracing the Beauty of Balayage
In summary, balayage is a versatile hair colouring technique that adds dimension and texture to different hair types. It looks more natural than traditional foil highlights and requires less maintenance, making it a great option for those who want to experiment with new hair colours without committing to frequent touch-ups.
We hope this article has given you some inspiration and ideas for how to style your beautiful balayage hair. Don't be afraid to try out different styling techniques, such as choppy bobs, face-framing layers, and loose waves, to showcase your unique and stunning hair. And if you're looking to get your own balayage hair done, our team of expert stylists at NOCO would be thrilled to help you achieve the perfect look. Book your appointment with us today and let us help you unleash your inner balayage goddess!