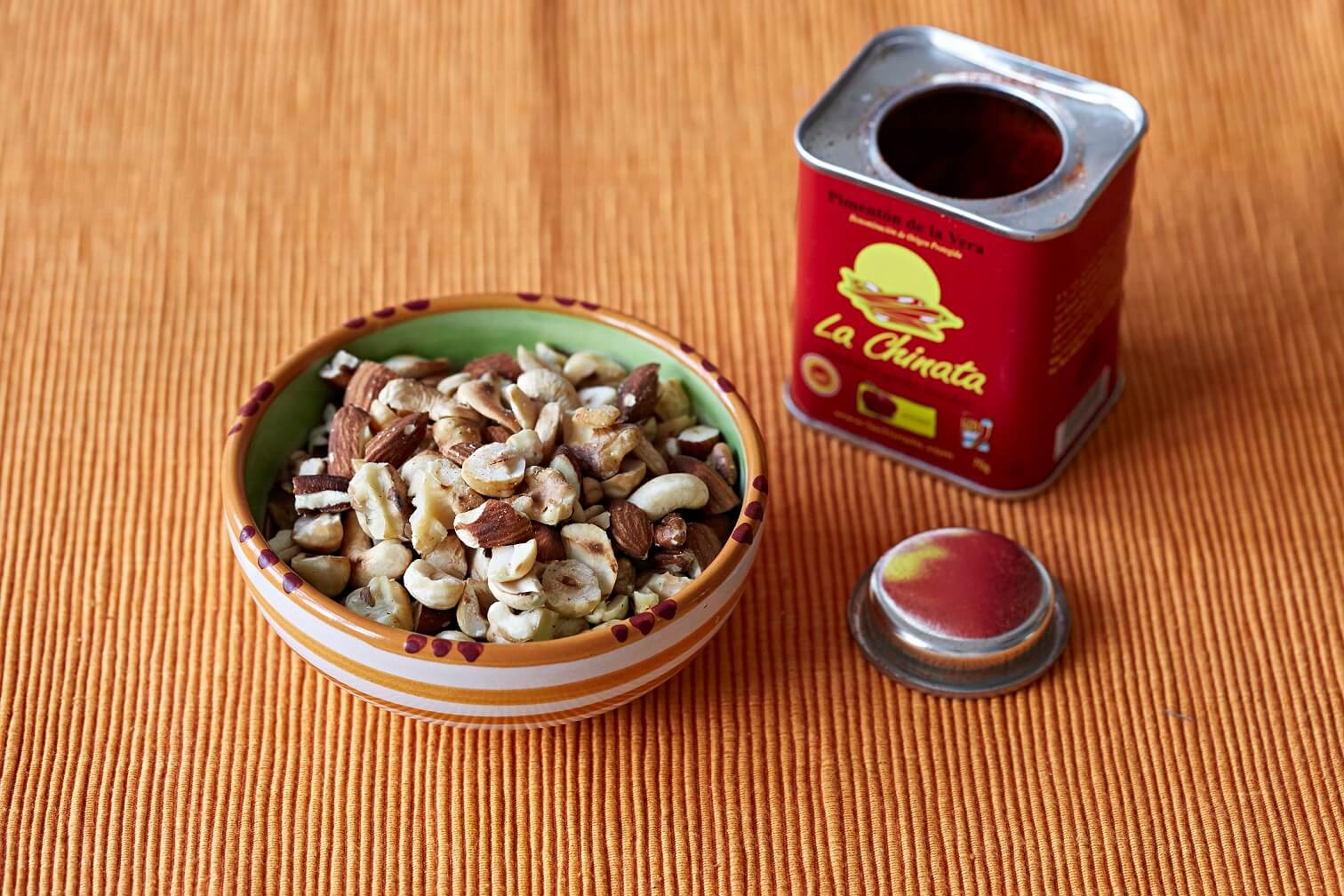 3 Recipes to Support Healthy Hair
Conditioning your hair should start inside the body – after all, you are what you eat
Strand and deliver
Hair condition is a barometer of general health, say Noel Halligan and Corey Taylor at NOCO Hair. Totally up on their trichology, here they kindly offer nutritional tips for any pandemic-induced hair havoc
Trichology and nutritional advice have become the norm in many hairdressing salons, where hair loss – both temporary and permanent – is no longer a taboo subject. Being up close and personal with a plethora of clients' hair issues is all in a day's work, and post-partum shedding, alopecia areata, scaly scalps, dandruff and thinning leave us completely unfazed but keen to help.
The pandemic has increased anxiety and stress levels – emotions that can cause hairstyling havoc. What's more, hair loss is also now being flagged up as an unwelcome side effect for those recovering from the virus.
Hair condition is a barometer of general health. Just as the body needs to be well hydrated, healthy hair requires moisture. It also needs to be protected against harsh conditions and rough handling. Daily abuses such as blasting away with the blow-dryer, straightening and curling at scorching temperatures, brushing hair when it's wet, and traction from ponytails too tightly secured all contribute to ongoing problems.
Thinning hair and hair loss used to be associated almost exclusively with men – with older women and new mums the exceptions. However, incredibly, by the time we humans hit 25 we've already lost over 50% of our original hair follicles. Stress has been identified as one of the major causes of hair loss, along with genetics, hormonal imbalance, poor diet, long-term illness, and medication side effects.
It's not crystal-clear what causes alopecia areata, believed to affect one in 100 people in the UK, but extreme stress and trauma are thought to contribute to the over-stimulation of the auto-immune system which encourages the cells controlling hair growth in the follicles to shut down. Hair will usually grow back given time, but it's not always so in extreme cases because of the complex emotional and physical nature of the problem.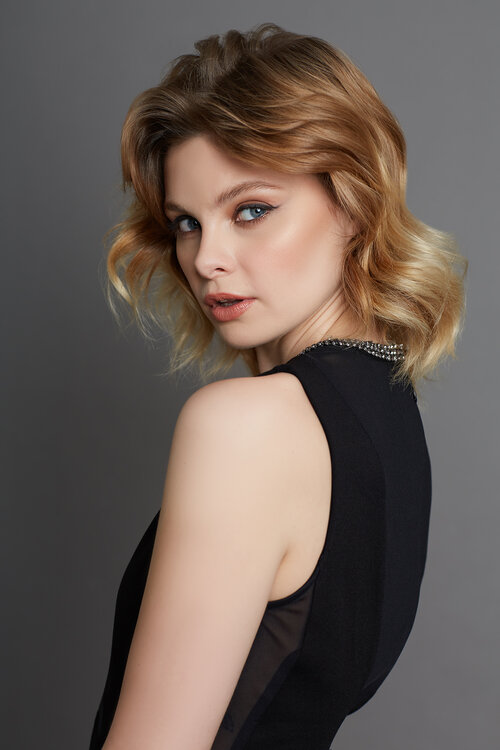 Hair loss is also now being flagged up as an unwelcome side effect for those recovering from the virus
Head Start
A healthy body fuels healthy hair growth but hectic modern lifestyles often undermine healthy eating habits. This motivated Mark Blake, NOCO's internationally recognised go-to trichologist, to create a nutraceutical tablet to support and maintain hair health. These contain key nutrients to condition your crowning glory from the inside out. Each packet of 60 chewable raspberry flavoured supplements combats hair issues such as thinning, restrictive growth, and poor condition; all of which can be traced to a lack of dietary protein and key nutrients.
"Conditioning your hair should start inside the body – after all, you are what you eat," says Mark. "Changes in nutritional habits, such as cutting down on dairy and meat intake, juicing, yo-yo dieting and skipping meals can trigger numerous problems such as thinning, weakness and fragility, and a general decline in hair health.
Taking two of my trichology tablets daily can condition your hair from inside the body, giving stressed strands the help they need, and giving you the hair you deserve."
Mark, who has shared quality time with a quarter of a million heads of hair, has poured 40 years' experience into every gluten-free tablet. The food supplements are also suitable for vegetarians, manufactured in the UK and not tested on animals.
We know Mark professionally, having referred several clients to him and they always return to our salon with great feedback. It's special knowing the man behind the brand. He's always there for us and our guests with expert advice and effective solutions to stubborn and persistent problems. We believe implicitly in his ability and inspirational approach – and the proven track record helps. The fact that Covid-19 and pandemic anxiety can have detrimental effects on hair health, in the form of reversible hair loss, makes them even more of a must-buy for us at the moment.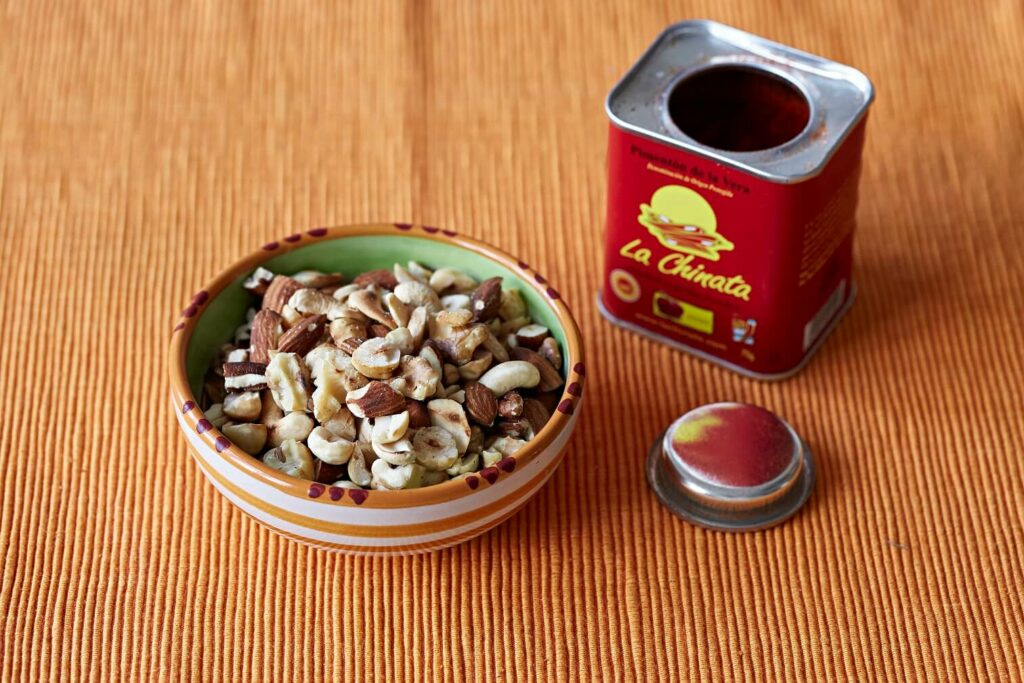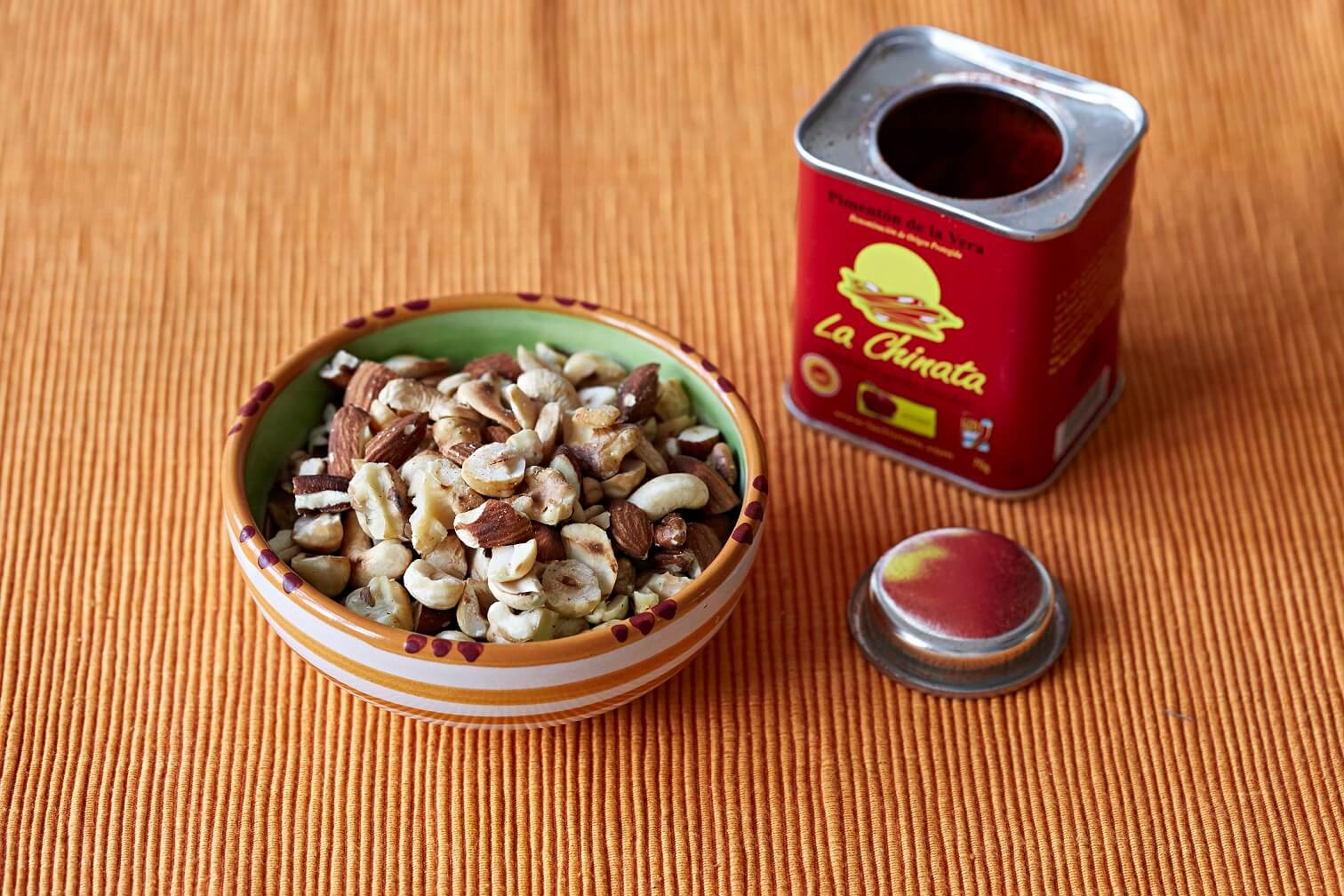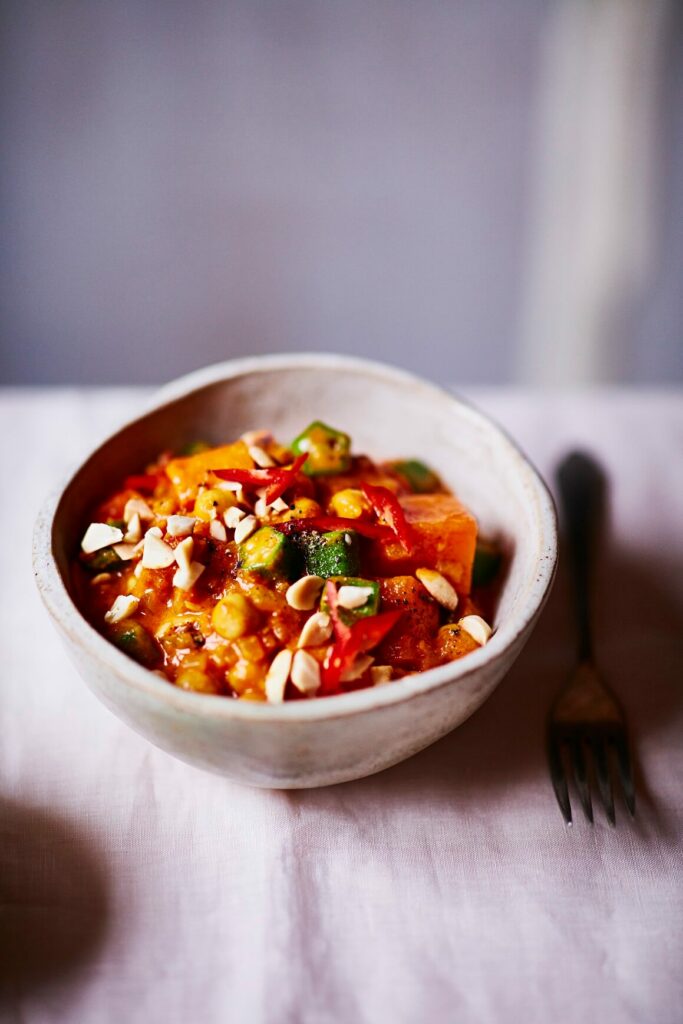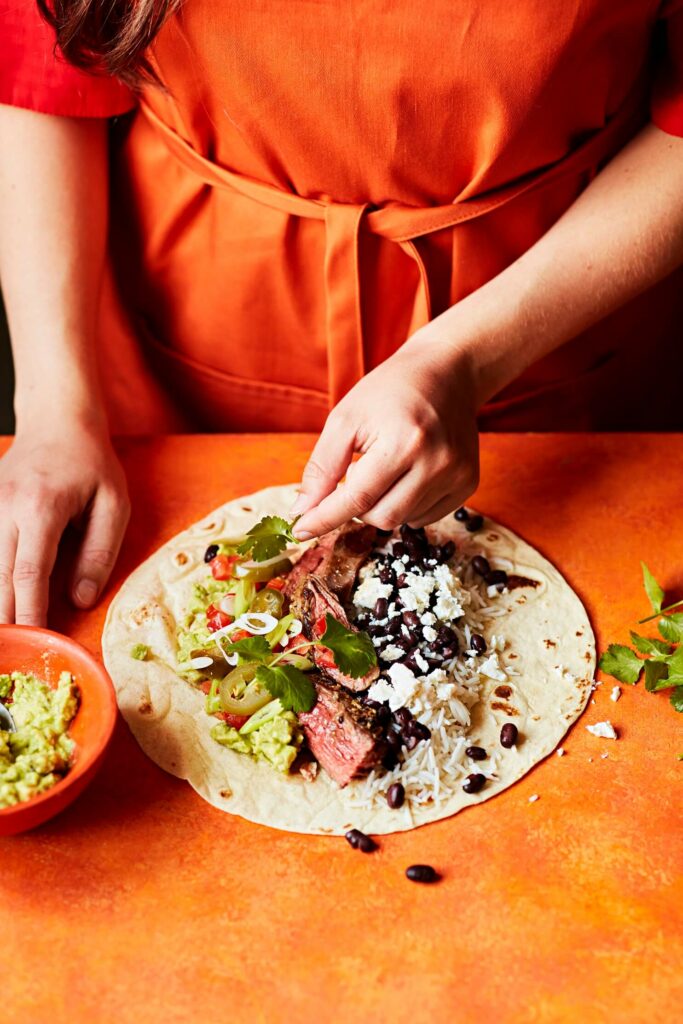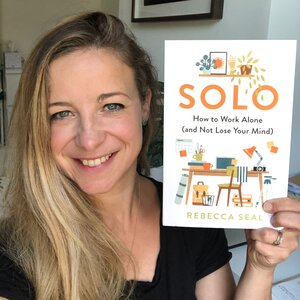 Another professional NOCO turns to for nutritional tips is Rebecca Seal – author of eight cookbooks published worldwide, and self-help book Solo: How to Work Alone (And Not Lose Your Mind). She's a regular guest expert on Channel 4's Sunday Brunch, and she's also Noel's sister-in-law's, sister-in-law!
"Red meat from grass-fed good pastured cattle is a sustainable thing to eat," advises Rebecca. "Red meat is demonised unnecessarily in my opinion – intensively reared, corn-fed red meat is a villain, red meat out completely isn't helpful, especially if you're missing vital nutrients in your diet already."
Rebecca's recipe for a scrumptious steak burrito, extracted below from her book LEON Happy Fast Food, is packed with protein to supercharge problem strands…