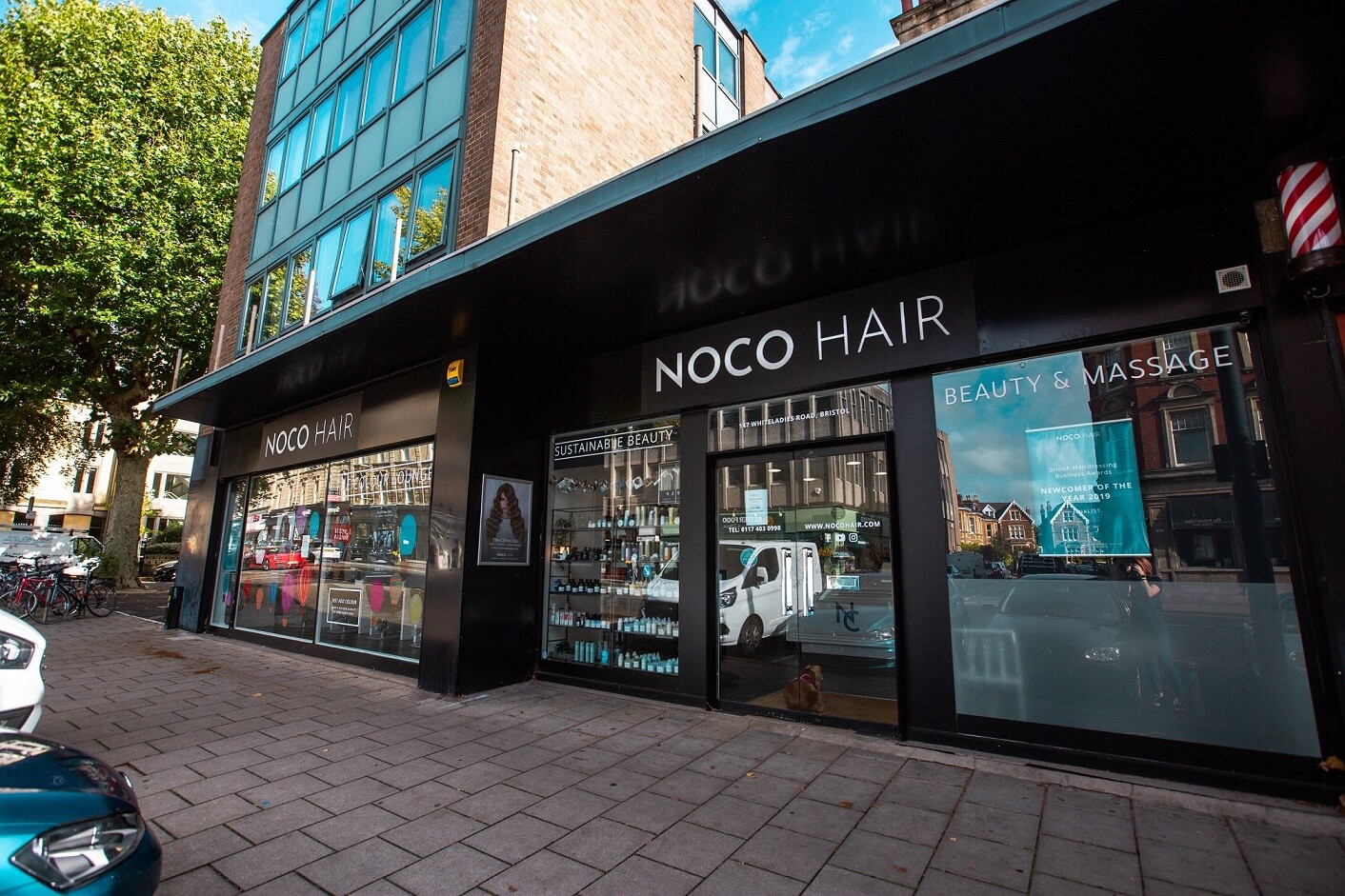 2020 Round-up from the team at Clifton salon NOCO Hair
It's been an incredible year, and we wanted to do a 2020 Round-up from the team at Clifton salon NOCO Hair, to highlight some of the positives, despite the testing impact from Covid-19 during the course of the last 11 months.
The first thing we'd like to celebrate is the fact our award-winning Clifton salon has survived two national lockdowns, as well as celebrating our second birthday.
During the first lockdown, we launched a hugely-popular series of How To online video tutorials, giving guests free access to hairstyling and hair care.
Check out the full series of our innovative, useful and free How To videos here.
We also introduced virtual hair consultations, as well as offering online-based retail sales. Both of these web-based initiatives are still proving popular now.
Despite the global pandemic, here at NOCO Hair we've extended our gorgeous salon in Clifton and recruited four new team members during 2020.
You can find out more about the award-winning NOCO Hair team here.
Some of the 250 independent Guest reviews posted on Google this year have included the following incredible comments about the NOCO Hair experience:
"Had a wash, cut and blow dry today. Mia was brilliant. She really listened to what it was I wanted. It was the first time that I did not need to restyle it once I got home. I felt like a different person when I walked out! Thanks Mia. I also felt really safe in the salon, and think the measurements they have in place to try and protect everyone from Covid are fantastic. Great job, team."
"Great experience in every aspect. I was welcomed at Reception, Covid-safe measures were excellent (I particularly appreciated the use of a sink for hand-washing instead of using gel), and I felt safe and in good hands. The chair and head massage were amazing. Marika gave me a great haircut, and listened to what I asked for, was professional, and super-friendly. I'm very happy with the result and will definitely be back!"
"Oh my goodness – Corey has exceeded all expectations this time! New cut and colour, feeling amazing, and spent all day yesterday being told how fantastic my hair looks. It's great to see how much progress the Apprentices are making. Jade has grown in confidence so much, and that only comes from great teachers! Well done team NOCO, keep doing what you do best."
This year has been a trying time for all Bristol charities, and here at NOCO Hair we wanted to increase our role and positive part in the community.
With that in mind, we gave 100 haircuts for free to regional charitable bodies, as well as holding a fund-raising event for cancer charity Penny Brohn, with all proceeds going directly to the charity.
To find out more about our other charity work, please visit here.
We also styled hair for a prominent catwalk event, raising funds and awareness for mental health support organisation OTR Bristol.
In-salon, we dedicated time and energy during 2020 to create a new Blow-Dry menu and educate the team, as well as providing balayage training to cover the very latest trends and techniques for our rota of talented Clifton stylists.
One of our fabulous stylists Marika Angelotti also styled the hair for a front cover shoot featured on the cover of popular Bristol Magazine.
Our Clifton hair salon also reached the finals for categories of Salon of the Year and Independent Salon Business Newcomer in the British Hairdressing Awards 2020, one of the most prestigious hair and beauty events in the UK.
To find out more about the Business Awards for 2020, please visit here.
So, we'd like to extend a huge thank-you to our lovely Guests and incredible Team, for ensuring that despite the unprecedented challenges 2020 brought, we've come through it stronger than ever, and ready to go into 2021 as a valuable part of the Clifton (and wider Bristol) community in the year ahead.