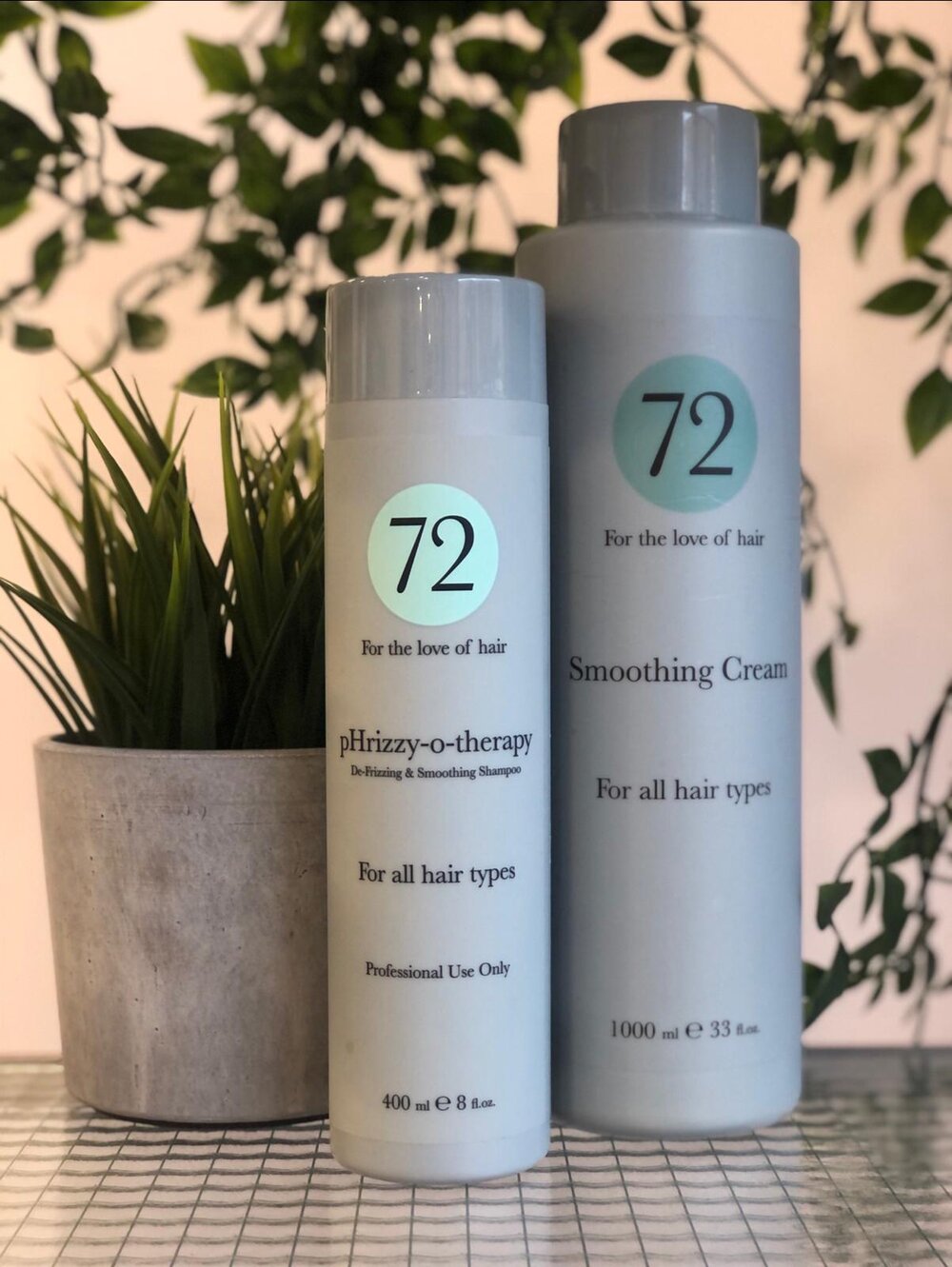 Special offer on NEW Keratin Hair Smoothing Treatments in Clifton
Having had amazing Guest feedback, we've decided to give a special offer on NEW Keratin Hair Smoothing treatments in Clifton at NOCO Hair.
Winter haircare can be difficult, especially given the additional pressure we put hair under: cold and windy weather, indoor heating, and lots of hard rain.
December, January and February are particularly important ties of the year to ensure that hair is hydrated, de-frizzed, in pH balance, and well nourished.
Our Keratin Treatment (also called a Brazilian Blow-dry) offers an incredible level of hair smoothing, de-frizzing, and extra shine, which lasts up to 12 weeks. It also repairs hair, adding strength and elasticity.
We use hair treatment products from a superb Brand called 72 Hair, which is also a Vegan-friendly range and is perfect for all hair types, as well as being formulated from plant extracts, organic amino acids and pure keratin.
The new pHrizzy-o-therapy Keratin Hair Smoothing treatment at NOCO Hair is a keratin complex treatment, which utilises two formulas.
The classic treatment is a cream formula which is blow-dried into the hair, whilst pHrizzy-o-therapy is a gel consistency formula that's much lighter on the hair. Both hair smoothing treatments from 72 Hair give amazing results.
The pHrizzy-o-therapy process is simply, wash hair, treat, develop, rinse thoroughly, blow-dry then straighten.
To celebrate the gorgeous results Guests have seen so far in December, we're offering £10 off all Keratin Hair Smoothing Treatments in Clifton at NOCO Hair.
Simply mention this blog post and quote 'Smooth21' when you book in with us to get the introductory deal on your hair smoothing treatment during January and February 2021.
To find out more about a recent review of the pHrizzy-o-therapy Keratin Hair Smoothing Treatment from 72 Hair, please visit here.
We recently wrote a blog post about hair care treatments for dry hair now available at our Clifton salon – please read here to find out more.
To see more of the amazing hair treatments and products we recommend in-salon at NOCO Hair, and which you can purchase online, please visit our Salon Shop here.