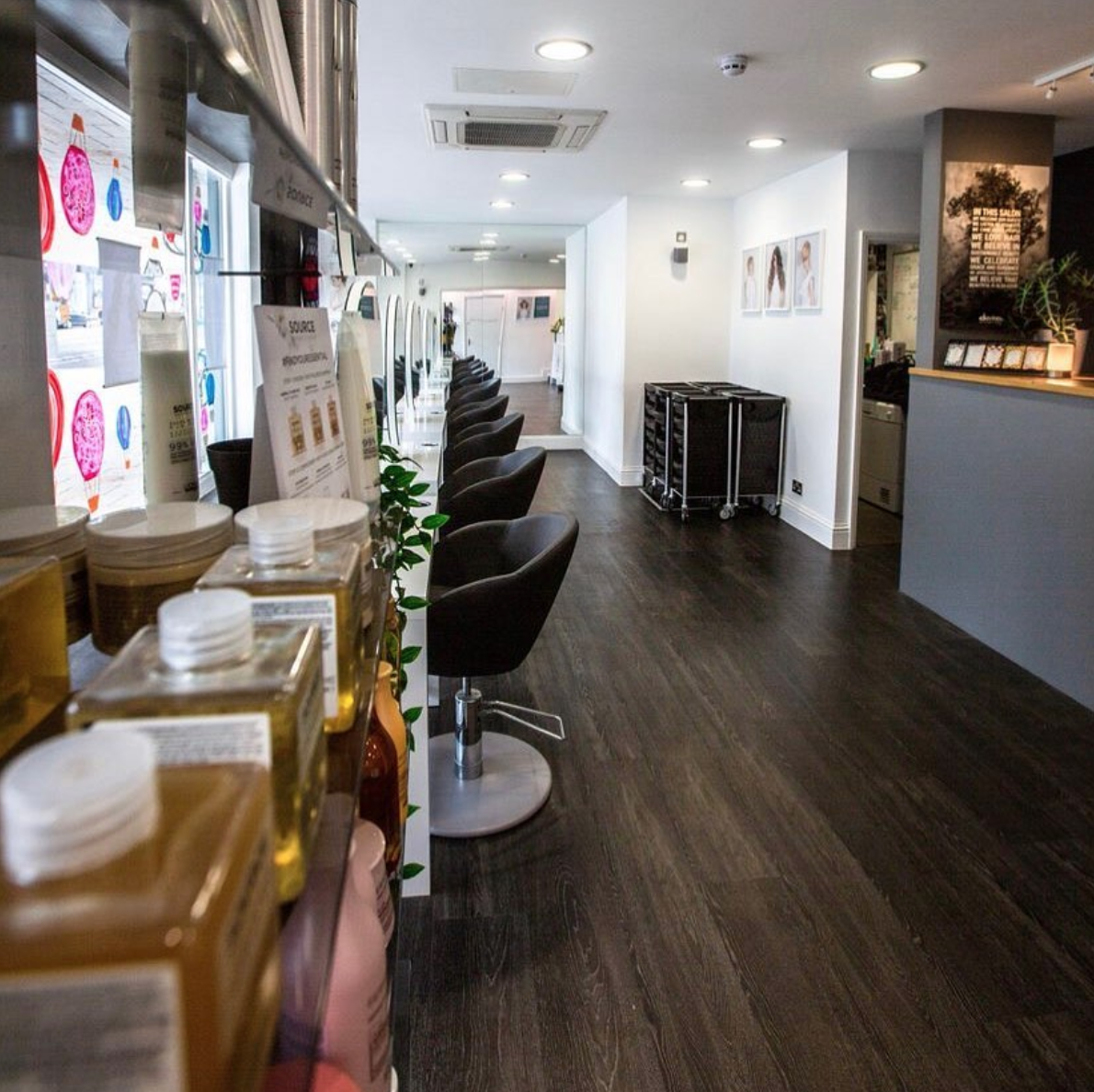 NOCO HAIR Wins Big at the Salon Business Awards
Local salon NOCO HAIR received global recognition in the Salon Business Awards on Monday night in a glamorous awards ceremony at the decadent Quaglino's in London.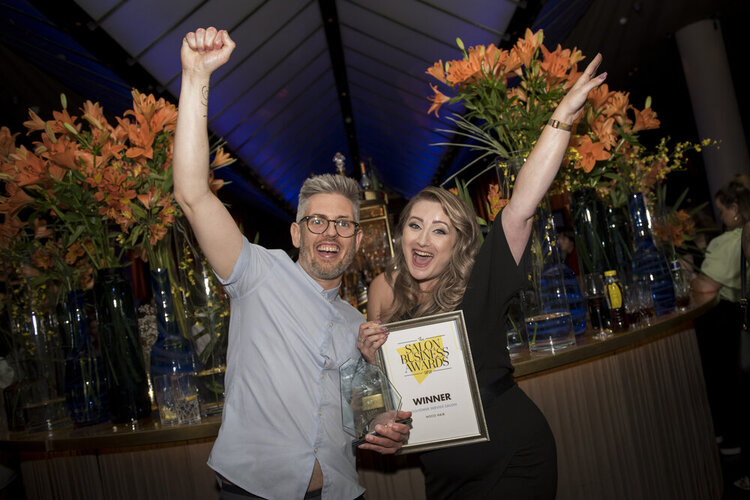 The international hairdressing awards recognise salons and stylists that go the extra mile for their staff, clients and local community.
After beating hundreds of entries in the Customer Service Catagory to win top spot, NOCO HAIR's Corey Taylor said: "We are over the moon with this award, customer service means a lot to us as we love to look after people. If a client leaves the salon in a better emotional state than when they have come in because of the service they have received then we have succeeded. To be recognised in such a prestigious way feels amazing!"
Over 250 guests turned up to the Mayfair hotspot to see 14 salons and two individuals receive their certificate and award, while feasting on delicious canapes and bubbles aplenty.
Dubbed Freedom Day, due to the national lifting of Government Covid restrictions the same day, the most often heard comment was "perfect timing".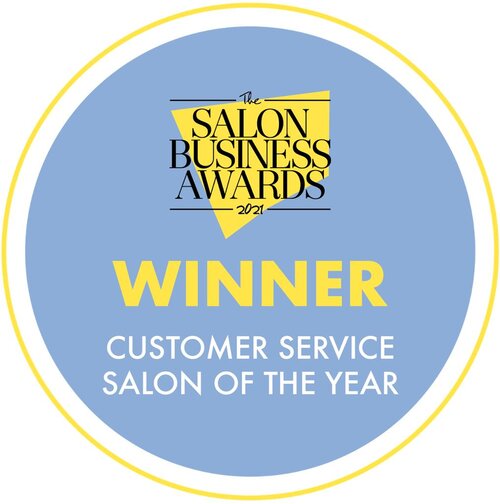 Salon Business Publishing Editor Joanne Charlton said: "The SBAwards Grand Final brought the industry back together in the way we remember – with hugs, with dancing and networking from start to finish.
"We were proud to give the winners the recognition they deserve in glorious surroundings filled with friends. Each of the winners truly represent everything that's good about our industry – dedication, hard work, creativity and togetherness."
Upon arriving at the venue, guests were led down a grand staircase to the main floor, where Brendan Mills was on the saxophone, warming the crowd. Mingling was high on the agenda for guests meeting friends old and new, before the awards announcements began.
Paul Simbler, HOB Salons Director, joined Joanne Charlton onstage to present the first half of the awards, with representatives of the sponsors taking to the stage for the final half.
The awards would not have happened without the unwavering support of the sponsors including
Schwarzkopf Professional, Remi Cachet, Joico, Paul Mitchell, iSalon and Unite, who also contributed generously to the SBAwards Goody bag making it the best one yet.


Every entry was judged by representatives from prestigious professional hair brands including Schwarzkopf Professional, Remi Cachet, Joico, Paul Mitchell, iSalon and Unite, as well as award-winning hairdressers including Errol Douglas MBE and Guy Kremer.

A full list of the winners is below…
Salon Winners
Local Salon Sponsored by Paul Mitchell
Winner B.E Ironbridge
Runner up Smith England

Design Salon
Winner Mark David
Salon Runner up Alchemy & I

Business Salon
Winner Sarai Hair and Beauty
Runner up Saks Exeter
Male Grooming Salon
Winner Joe & Co
Runner up Toni&Guy Billericay
Colour Salon Sponsored by Schwarzkopf Professional
Winner ROAR Hair and Beauty
Runner up Goldsworthy's Hairdressing
Creative Salon Sponsored by Joico
Winner Ashley Gamble
Runner up Tim Scott-Wright @The Hair Surgery
Salon Team
Winner Q Hair and Beauty
Runner up Saks Hair and Beauty West Bridgford
Education Salon Sponsored by Remi Cachet
Winner Hair Ott
Runner up HOB Academy

Green Salon
Winner Hair Organics
Runner up B.E Ironbridge
Digital Salon
Winner Hxhair
Runner up Studio e
Customer Service Salon
Winner NOCO Hair
Runner up Artelier Formby
Fashion Salon Sponsored by Unite
Winner bebop
Runner up Karoliina Saunders Hair Design
Ultimate Sm to Med Salon Sponsored by iSalon
Winner Academy Salons Esher
Ultimate Large Salon Sponsored by iSalon
Winner HOB Salons

Individual Winners
Curl Specialist
Winner Rick Roberts
Runner up Emma Simmons
Global Stylist
Winner Gareth Williams
Runner up Anne Veck Oxford
For further information contact [email protected]