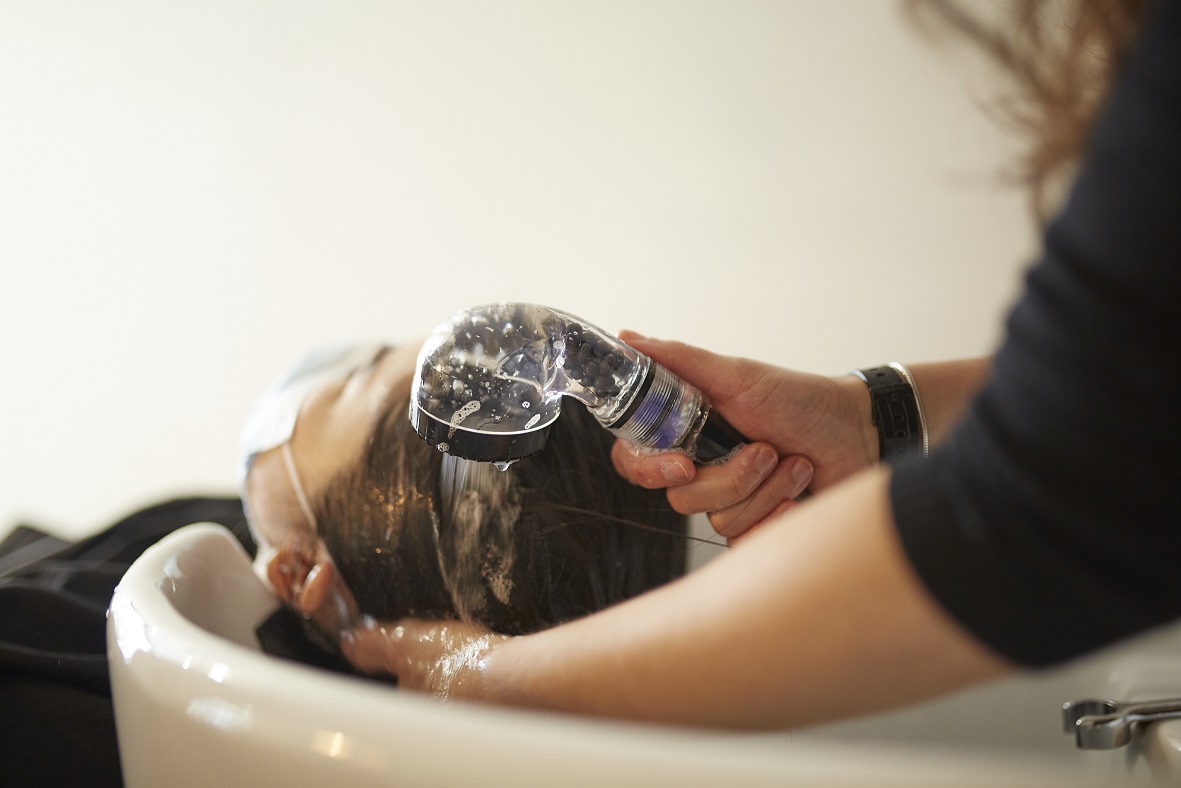 Choosing the Right Colour Service for You
Are you considering changing your hair colour but unsure which service to choose? We understand that choosing the right colour service can be a tough decision, which is why we're here to help.
Here at NOCO, we offer a range of colour services including root touch ups, all over colours, white hair coverage and blending, balayage (top up, classic & transformation), highlights (partial, half, full & super full), scalp bleach, colour correction, creative colour, toners and our signature soft blend.
In this blog post, we'll discuss the benefits of each service and provide tips for selecting the right one based on your hair type, lifestyle, and maintenance preferences. By the end of this post, you'll have all the information you need to make an informed decision about a hair colour that suits you. Let's get started!  
Balayage
If you're looking for a low-maintenance hair colour option, balayage might be the perfect choice for you. Balayage is a French word that means "to sweep," and this hair colouring technique involves painting the hair with a sweeping motion to create a sun-kissed, subtle effect.
Balayage is a hair colouring technique that has gained popularity in recent years and for good reason. One of the main benefits of balayage is its versatility – it can be tailored to suit different hair types, lengths, and skin tones. Whether you're looking for a subtle change or a more dramatic transformation, balayage can deliver the perfect result.
Another advantage of balayage is that it's easy to care for. Unlike other colouring techniques like classic foils or all-over colour, balayage requires less frequent touch-ups. Balayage generally is blended up towards the root meaning it grows out more naturally, which means you can enjoy the results for longer without worrying about unsightly roots or harsh lines.
Balayage can also add dimension and depth to the hair without looking too over-the-top. It can be used to create a range of effects, from sun-kissed highlights to more dramatic, high-contrast looks. Balayage is also a great option for someone who wants to experiment with dyeing their hair without committing to a full head of colour.
We have 3 service options for balayage. Along with a classic balayage, we also offer a "Balayage Top Up" which is a 1-hour lightning session to concentrate on applying the ribbons of colour where you need them, often brightening around the face. As well as this, we offer a "Balayage Transformation" service which is an extended appointment for more dramatic changes to your colour.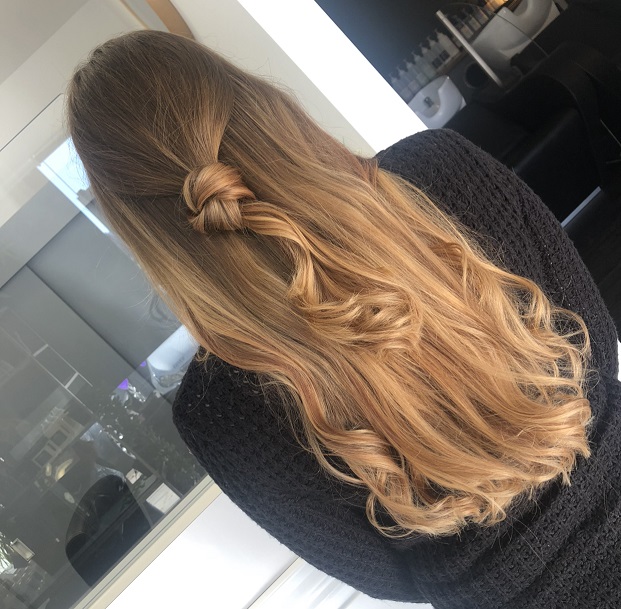 Highlights
If you're looking for a way to add dimension and brightness to your hair, or achieve a lighter look overall, highlights could be the perfect way to achieve your hair goals.
Highlights are a popular colouring technique that involves lightening certain sections of the hair to create contrast and depth or achieve maximum lightness. We offer 4 highlighting services: partial, half, full and super full.
Partial Highlights:
Partial highlights involve lightening only specific sections of the hair, typically around the face, along the parting, and at the crown.
This technique is great for someone who wants a subtle change, to add some face framing, to top up between full highlighting appointments, and for shorter hair where a scattering of highlights through the top will work better to complement their haircut. A partial highlight can also be distributed throughout the entire head to add minimal lightness throughout the hair.
Half Head of Highlights:
A half head of highlights is generally the top half of the head from ear to ear. This is a common service to top up colour in between full highlight appointments. It's also a good option if you only want to see lightness through the top of your hair. As with a partial highlight, a "half head" can be distributed throughout the hair for a more balanced look.
Full Highlights:
Full highlights cover the whole head. This is best suited for someone who wants to achieve a lighter overall look.
Super Full Highlights:
A super full highlight still covers the whole head, but we put many more foils in to create maximum lightness and a more dramatic transformation.
One of the key benefits of highlights is that they can add dimension and brightness to the hair without requiring complete coverage. This makes them a great option for someone who wants a change but isn't ready to commit to a major transformation. Plus, highlights can be customised to suit different hair types and skin tones, so they're a versatile option for many people.
In addition, highlights can help to create the illusion of volume and thickness in the hair. This is especially true for fine or thinning hair, as highlights can add texture and depth.
With all highlighting services, we have the option to add colour in between the foils. This is great if you want to change your natural hair colour in between the highlights, cover or camouflage greys, blend away harsh demarcation lines from exiting colour, or add depth back into your hair.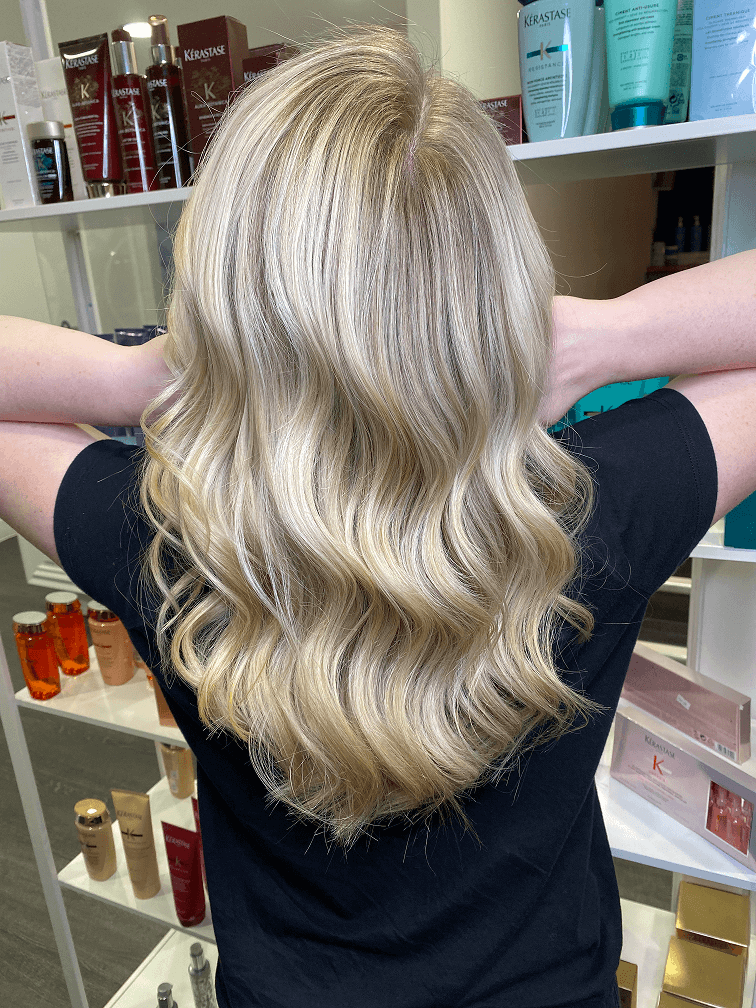 Highlights for Grey Hair
Highlights for grey hair are a specialised colouring technique that involves adding highlights to grey hair to create a blended,  effect that helps to mask the appearance of grey hair. 
One of the key benefits of highlights for grey hair is that they can help to blend grey hair with natural hair colour, creating a more even, cohesive look. By adding highlights, the grey hair can be seamlessly blended with the natural hair colour for a more flattering look. It can also help to create a softer transition if you are looking to embrace your natural colour as it becomes greyer.
Another benefit of highlights for grey hair is that they can be a low-maintenance way to manage grey hair. Rather than having to touch up your roots every few weeks, highlights can be strategically placed to help mask the appearance of grey hair and create a more natural look.
At NOCO Hair we have a range of colour products. Our most popular for grey hair blending is Dialight which is an acidic colour so that we can add depth back into your hair where needed without affecting your natural hair colour. This is a great option if your natural hair is more "salt & pepper" as we can blend the darker areas of your hair between the highlights.
This technique can deliver a glamorous look that will leave you feeling confident and refreshed.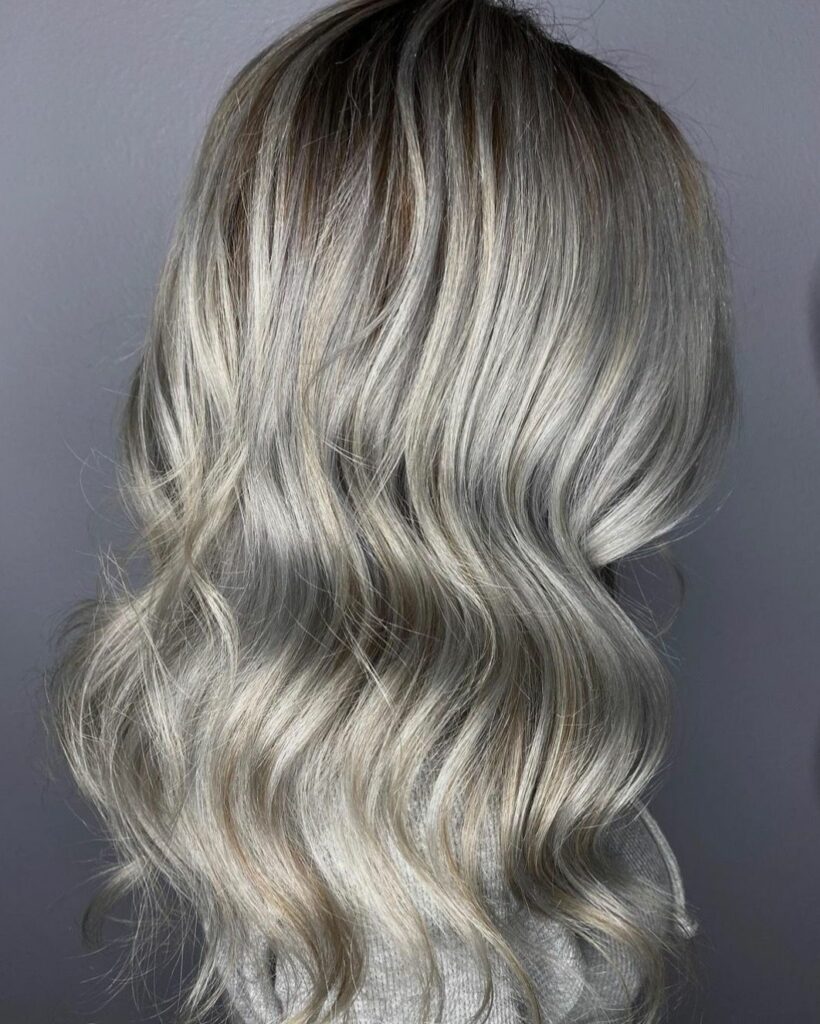 Toner & Soft Blend
Toner is a colouring service used to neutralise the tone of the hair. It can also be used to darken previously lightened hair to create a more vibrant, healthy-looking result.
It differs from other colour services as a toner is not designed to change your natural hair colour. It is typically used after the hair has been lightened, to help neutralise any brassy or yellow tones that may have appeared during the lightening process. Toners can also be used to add warmth to the hair such as copper and red. They can also be used to create a temporary creative colour such as rose gold, pink, lilac, etc.
Toners are a great way to top up your colour in between full colour appointments. If you've recently lightened your hair and notice that it has faded to a brassy or yellow tone, a toner can be used to help neutralise these tones and create a more neutral / ash result.
Likewise, if your copper or brunette colour has faded and you wish to refresh it, a gloss toner is an easy, time efficient and affordable way to do this. Adding a toner to your haircut can refresh your colour and add shine.
This can be especially important for someone who wants to achieve a specific hair colour or look, as unwanted tones can detract from the overall result. For high maintenance colours such as ash blonde and vivid reds, regular toners are a must to keep the colour looking at its best.
Our Signature Soft Blend is a toning technique where a darker shade, more similar to your natural colour, is applied to the root area and melted into the target shade. This is a great way to blend highlights with your natural hair colour, giving a really soft transition as your natural colour grows through.  
Scalp Bleach
Along with our other colour services, our salon also offers scalp bleaching. While this service may not be for everyone, it can be a great option for those looking to make a bold statement with their hair.
Scalp bleach is a service where pre lightener is applied globally to your hair, either root to ends or just on the regrowth depending on existing colour.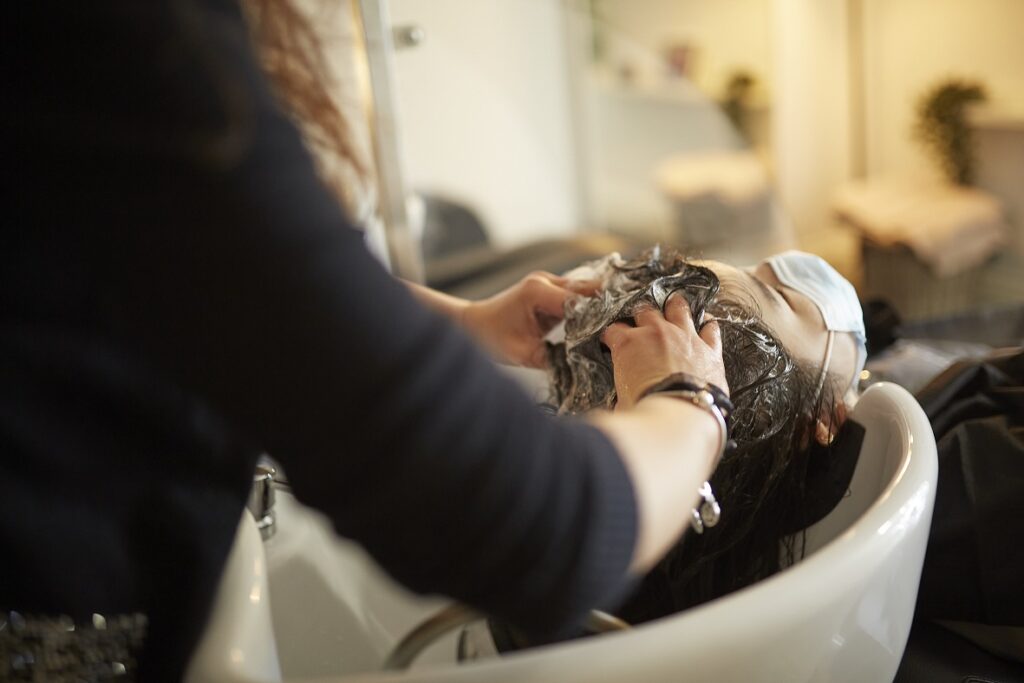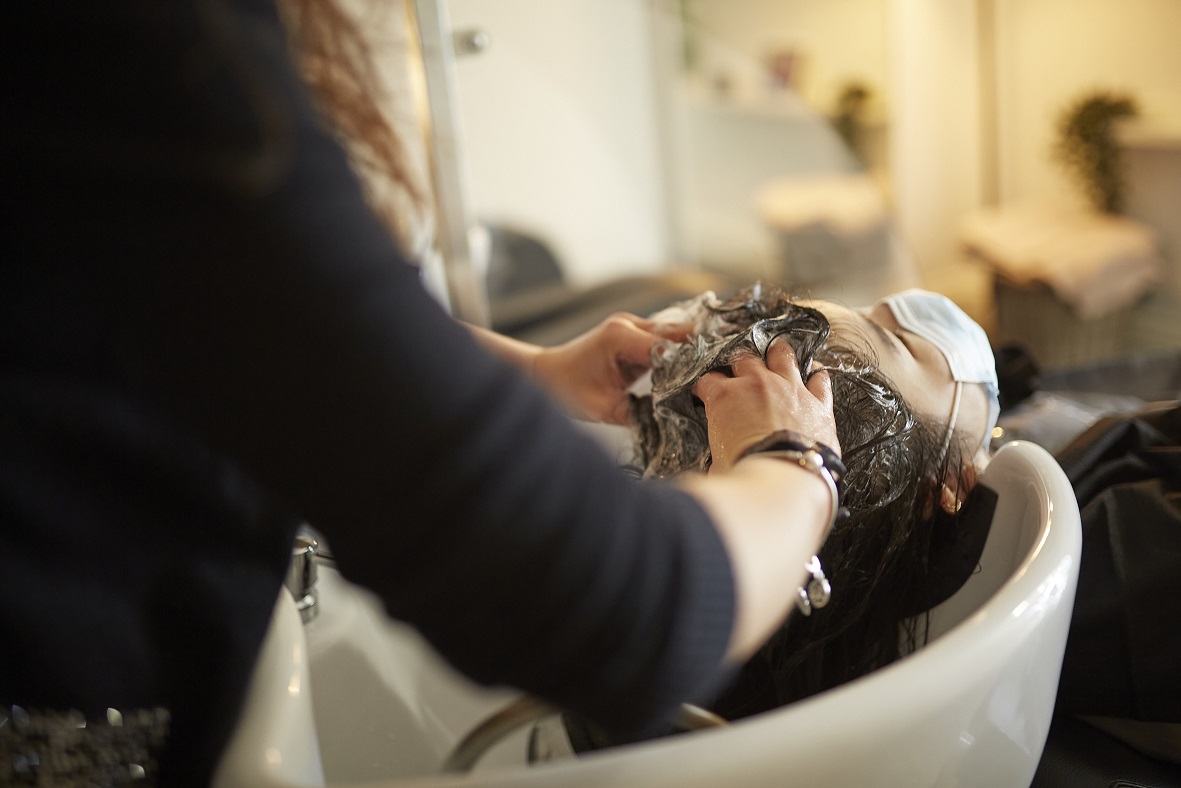 Who it's good for…
Scalp bleach can be a good option for shorter styles that is too short to place foils to achieve a lighter look overall. It can alternatively be used to create a canvas for more creative colour work.
It's advised that this service is maintained at the salon every 6 weeks to avoid "banding", which can occur as the hair becomes keratinised as it grows from the scalp.
Even more than other colour services, the longer-term results of scalp bleaching depend on maintaining high quality haircare at home, so make sure to consider this before booking.
Who it's not suitable for…
Scalp Bleaching is the highest maintenance colour service as the demarcation line can be quite harsh, especially for darker bases.
If your hair is particularly fine or delicate this may be too harsh for your hair to handle, so we do not recommend this service for those with these hair types.
How to Select the Right Colour Service for You
Now that you know more about the colour services available here at NOCO, you may be wondering how to choose the right one for you.
Here are our tips to help you make the right decision:
Consider your hair type: Some colour services may work better on certain hair types than others. For example, if you have fine or curly hair, balayage or partial highlights may be the best option for you as they can help to create the illusion of more volume and depth.
Think about your lifestyle: Are you someone who likes to change up your hair colour frequently, or are you looking for a low-maintenance option? Balayage or highlights with a soft blend may be a good choice for someone who wants a low-maintenance colour option, while someone who likes to change their hair frequently may prefer full highlights and a creative toner.
Factor in your maintenance needs: Some colour services require more maintenance than others. Balayage highlights for grey hair and highlight with a soft blend, typically require less maintenance than full highlights, all over colours, or scalp bleach. This is because they grow out more naturally and don't create an obvious line of demarcation between new and old growth.
Ultimately, the best way to select the right colour service for you is to schedule a colour consultation with one of our expert stylists. Colour consultations are complimentary and recommended for all new colour clients.
During your consultation, we can discuss your hair goals, preferences, suitability, and lifestyle, and recommend the colour service that will work best for you. We can also answer any questions you may have about the process and help you to achieve the beautiful, results you desire. 
Discover Your Perfect Colour Service
Choosing the right colour service can be a daunting task, but it doesn't have to be. By considering your hair type, lifestyle, and maintenance needs, you can select a service that will make you feel confident and beautiful. Whether you opt for balayage, highlights, highlights for grey hair, or toner, each service has its unique benefits and can help you achieve the look you desire.
Here at NOCO, our team of colour experts are ready and raring to bring your dream colour to life. So, don't be afraid to book an appointment and take the first step towards achieving your dream hair colour. Get in contact today, we look forward to helping you transform your locks and unleash your inner confidence!