"We always say clients arrive in a taxi and leave in a limo"
This was a key direction NOCO co-founder Noel gave to Jack Kinsey about transforming our luxury salon on Whiteladies Road. The customer experience is the foundation of everything NOCO does, so it was vital that the redesign echoed the idea of taking guests to a transformational space that took them to a new level of luxury and glamour. However, this wasn't your regular salon refurbishment.
It's been months since we were first contacted about being a part of BBC's Interior Design Masters' exciting semi-final, but we were sworn to secrecy until the show aired. Now, we can finally reveal all the exciting details of our Clifton salon's incredible "japandi" redesign!
Can't wait to see the redesign in person? Book your next service now
Interior Design Masters
If you've never seen the show, Interior Design Masters isn't too different from other BBC series like The Great British Bake Off or Glow Up. Each season, 10 talented amateur interior designers are given the chance to redesign unique spaces to impress design expert Michelle Ogundehin and various guest judges.
Contestants are given a different interior design brief each week (this season alone has seen nurseries, beach chalets, and wedding venues), with the least successful designer being sent home at the end of each episode until the last competitor standing is named the winner. Oh, and comedian Alan Carr is along for the ride as presenter.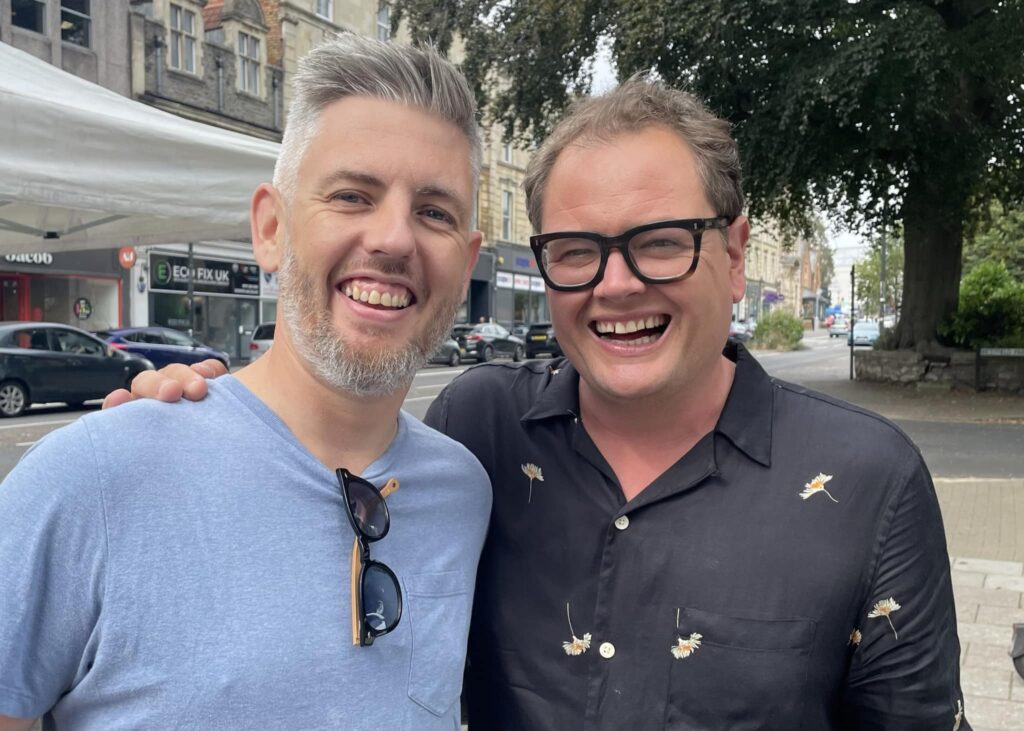 A Visit from the BBC
The show has visited Bristol before, transforming local restaurants – including our neighbour, Muino. This time, they reached out to several local hair salons, and we were excited to be among them.
For some time, we had been considering some changes to make the salon a little less monotone and more welcoming to our guests. This was the perfect opportunity to give NOCO a glow-up while supporting the development of a promising new creative.
Our Interior Designer
Our salon being a part of the semi-finals meant that the standard of all the designers was high, but we were particularly excited to find out we were working with Jack Kinsey. The Fine Art Graduate has created some incredible spaces throughout the series, including a stunning 1930s beach hut for the NHS and a maximalist Scottish hotel room, so we were excited to get him onboard with NOCO.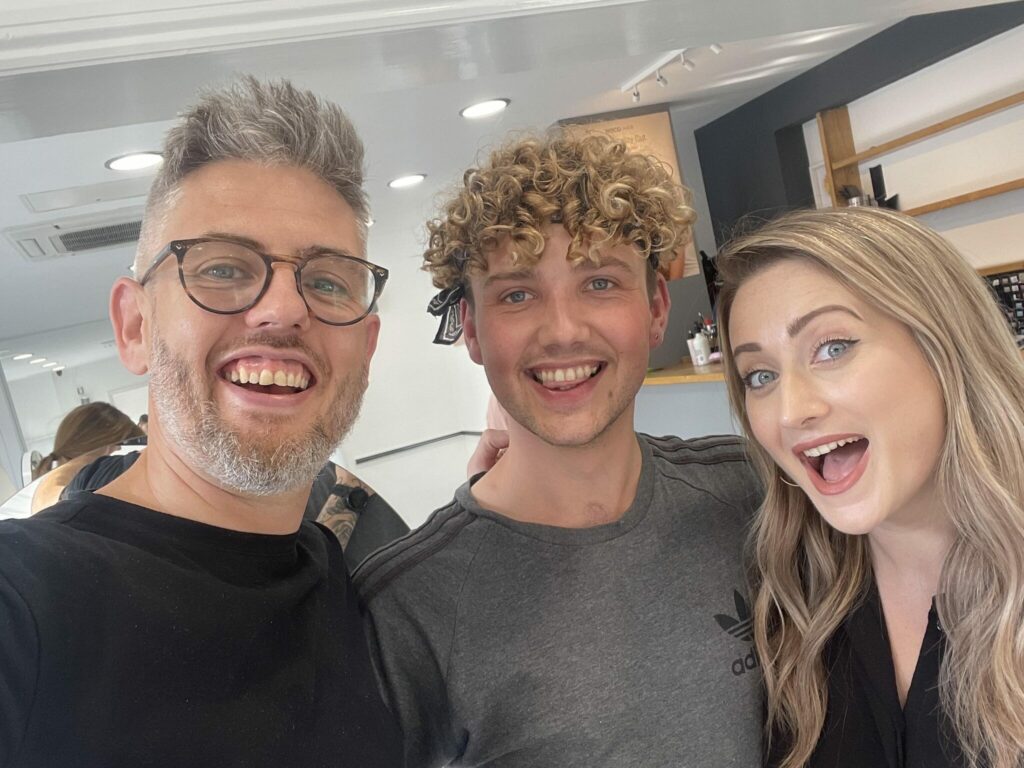 During our initial chat, we spoke to him about the importance of creating a unique, deluxe experience for our guests which left them feeling elevated: body, hair, and soul. We also spoke about our preference for a Scandinavian-inspired design to harmonise with our clean, sophisticated, bold brand image.
Jack's final design ran with the brief to combine elements of scandi design with a Japanese influence – dubbed "Japandi"!
"I just had the best time making over this incredible hair salon in Bristol! Thank you @nocohair for being so open to ideas and letting me free-style your incredible space. "

Jack Kinsey
Over 2 days, Jack worked with a team of builders and decorators to re-style every part of the salon, with a particular focus on the Welcome Area and Relaxation Zone. The Results?
Presenting… the NOCO Bristol redesign!
Softness and colour have been added all over the salon with the addition of yellows, navy, and burnt oranges, along with beautiful live plants.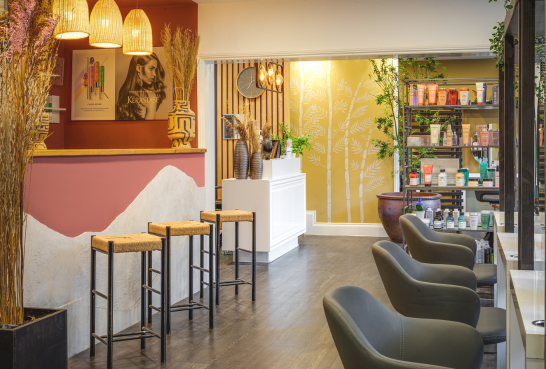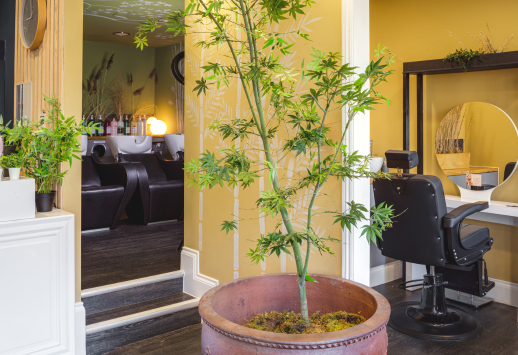 Our welcome area has been embellished with rattan lamps, a sunset-coloured mural, and an abstract mountain effect.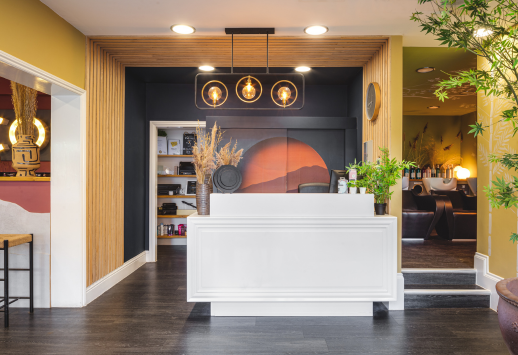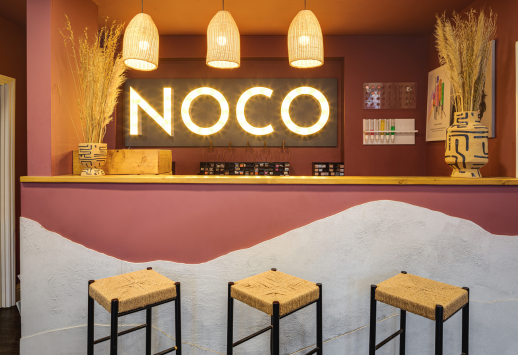 Our Relaxation Zone can now fully live up to its name with a peaceful tree and bamboo mural covering several walls and the ceiling, teleporting guests to a meditative space while they sink into their massage chairs.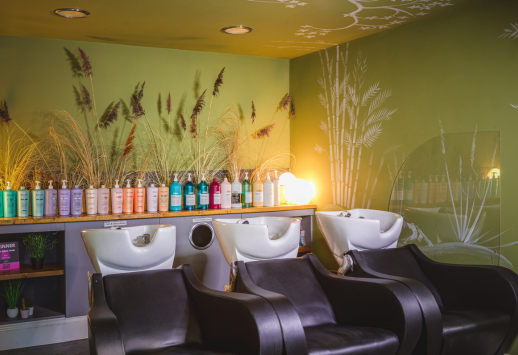 You can watch Jack's walkthrough of the finished design here.
The Feedback?
The judges, Michelle and Mary Portas (yes, really – The Queen of Shops herself!) were just as impressed as we were, awarding Jack the first place in the grand finale for his "upmarket and chic" design. "I was so surprised in terms of the beautiful artwork," glowed Mary during the debrief. "It just feels wonderful".
Social media was awash with praise too!
"Just wow! 🔥🔥🔥 this space is so luscious"

@ryelliot (former contestant)
"That reception is stunning! I'm very much here for the Japandi aesthetic ❤️"

@bananasnickers
"know the shop, live in Bristol, will be going up to look! Just love it 💖😁"

@sheronhepper
"knockout!!! ❤️ my favourite room of yours and perhaps of any the whole series"

@thewhitehome (former contestant)
"Loved the salon and your bamboo artwork – sooo clever 😍 it has the wow factor"

@nigelalexanderinteriors
"Great design 🙌 Dead classy. Loved the real plants"

@windmillhillantiques
"I love Japandi, a bit of Scandi and a bit of Japan mixed works perfectly. It love the Japanese for there organised way of life and the Nordic influences of light wood and functional, practical furniture."

@oldschoolreno1855
Interested in Hearing More?
You can watch our starring role in the episode on iplayer now, or why not visit the salon to see for yourself?
We offer a range of unisex cuts, colours, and treatments to bring the wow factor to your look and help you feel ready to take on the world and win! Book in a service or view our price list now.

Are you considering changing your hair colour but unsure which service to choose? We understand that choosing the right colour service can be a tough decision, which is why we're here to help.
Here at NOCO, we offer a range of colour services including root touch ups, all over colours, white hair coverage and blending, balayage (top up, classic & transformation), highlights (partial, half, full & super full), scalp bleach, colour correction, creative colour, toners and our signature soft blend.
In this blog post, we'll discuss the benefits of each service and provide tips for selecting the right one based on your hair type, lifestyle, and maintenance preferences. By the end of this post, you'll have all the information you need to make an informed decision about a hair colour that suits you. Let's get started!  
Balayage
If you're looking for a low-maintenance hair colour option, balayage might be the perfect choice for you. Balayage is a French word that means "to sweep," and this hair colouring technique involves painting the hair with a sweeping motion to create a sun-kissed, subtle effect.
Balayage is a hair colouring technique that has gained popularity in recent years and for good reason. One of the main benefits of balayage is its versatility – it can be tailored to suit different hair types, lengths, and skin tones. Whether you're looking for a subtle change or a more dramatic transformation, balayage can deliver the perfect result.
Another advantage of balayage is that it's easy to care for. Unlike other colouring techniques like classic foils or all-over colour, balayage requires less frequent touch-ups. Balayage generally is blended up towards the root meaning it grows out more naturally, which means you can enjoy the results for longer without worrying about unsightly roots or harsh lines.
Balayage can also add dimension and depth to the hair without looking too over-the-top. It can be used to create a range of effects, from sun-kissed highlights to more dramatic, high-contrast looks. Balayage is also a great option for someone who wants to experiment with dyeing their hair without committing to a full head of colour.
We have 3 service options for balayage. Along with a classic balayage, we also offer a "Balayage Top Up" which is a 1-hour lightning session to concentrate on applying the ribbons of colour where you need them, often brightening around the face. As well as this, we offer a "Balayage Transformation" service which is an extended appointment for more dramatic changes to your colour.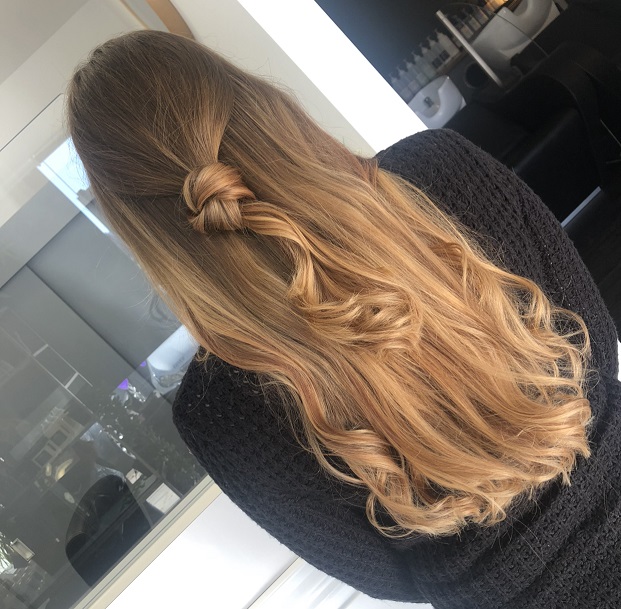 Highlights
If you're looking for a way to add dimension and brightness to your hair, or achieve a lighter look overall, highlights could be the perfect way to achieve your hair goals.
Highlights are a popular colouring technique that involves lightening certain sections of the hair to create contrast and depth or achieve maximum lightness. We offer 4 highlighting services: partial, half, full and super full.
Partial Highlights:
Partial highlights involve lightening only specific sections of the hair, typically around the face, along the parting, and at the crown.
This technique is great for someone who wants a subtle change, to add some face framing, to top up between full highlighting appointments, and for shorter hair where a scattering of highlights through the top will work better to complement their haircut. A partial highlight can also be distributed throughout the entire head to add minimal lightness throughout the hair.
Half Head of Highlights:
A half head of highlights is generally the top half of the head from ear to ear. This is a common service to top up colour in between full highlight appointments. It's also a good option if you only want to see lightness through the top of your hair. As with a partial highlight, a "half head" can be distributed throughout the hair for a more balanced look.
Full Highlights:
Full highlights cover the whole head. This is best suited for someone who wants to achieve a lighter overall look.
Super Full Highlights:
A super full highlight still covers the whole head, but we put many more foils in to create maximum lightness and a more dramatic transformation.
One of the key benefits of highlights is that they can add dimension and brightness to the hair without requiring complete coverage. This makes them a great option for someone who wants a change but isn't ready to commit to a major transformation. Plus, highlights can be customised to suit different hair types and skin tones, so they're a versatile option for many people.
In addition, highlights can help to create the illusion of volume and thickness in the hair. This is especially true for fine or thinning hair, as highlights can add texture and depth.
With all highlighting services, we have the option to add colour in between the foils. This is great if you want to change your natural hair colour in between the highlights, cover or camouflage greys, blend away harsh demarcation lines from exiting colour, or add depth back into your hair.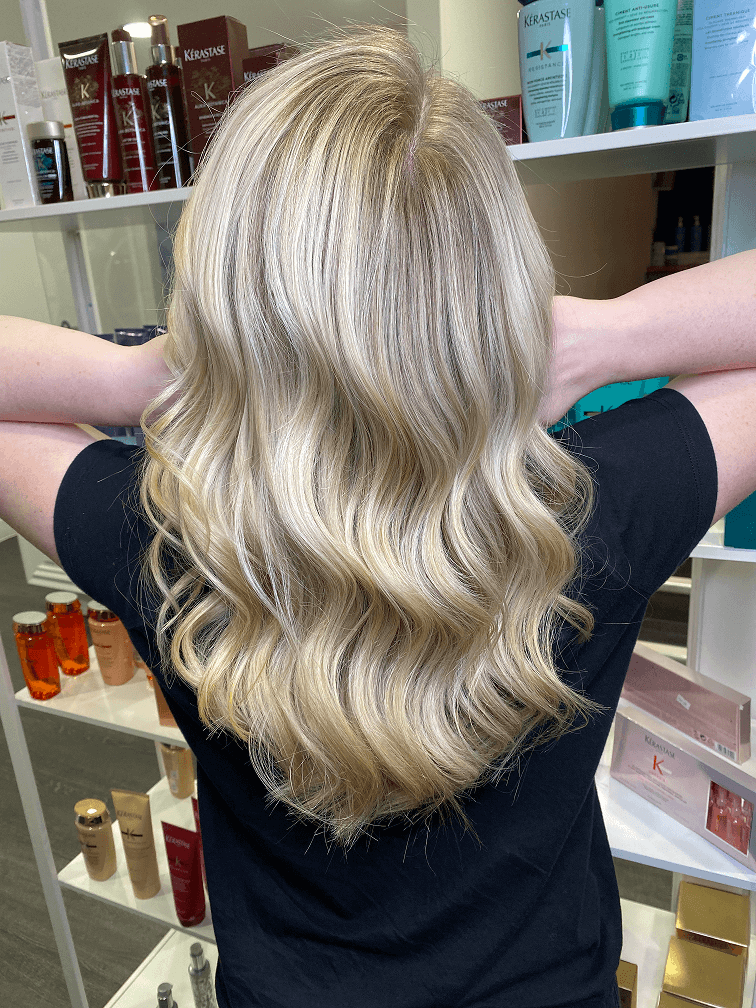 Highlights for Grey Hair
Highlights for grey hair are a specialised colouring technique that involves adding highlights to grey hair to create a blended,  effect that helps to mask the appearance of grey hair. 
One of the key benefits of highlights for grey hair is that they can help to blend grey hair with natural hair colour, creating a more even, cohesive look. By adding highlights, the grey hair can be seamlessly blended with the natural hair colour for a more flattering look. It can also help to create a softer transition if you are looking to embrace your natural colour as it becomes greyer.
Another benefit of highlights for grey hair is that they can be a low-maintenance way to manage grey hair. Rather than having to touch up your roots every few weeks, highlights can be strategically placed to help mask the appearance of grey hair and create a more natural look.
At NOCO Hair we have a range of colour products. Our most popular for grey hair blending is Dialight which is an acidic colour so that we can add depth back into your hair where needed without affecting your natural hair colour. This is a great option if your natural hair is more "salt & pepper" as we can blend the darker areas of your hair between the highlights.
This technique can deliver a glamorous look that will leave you feeling confident and refreshed.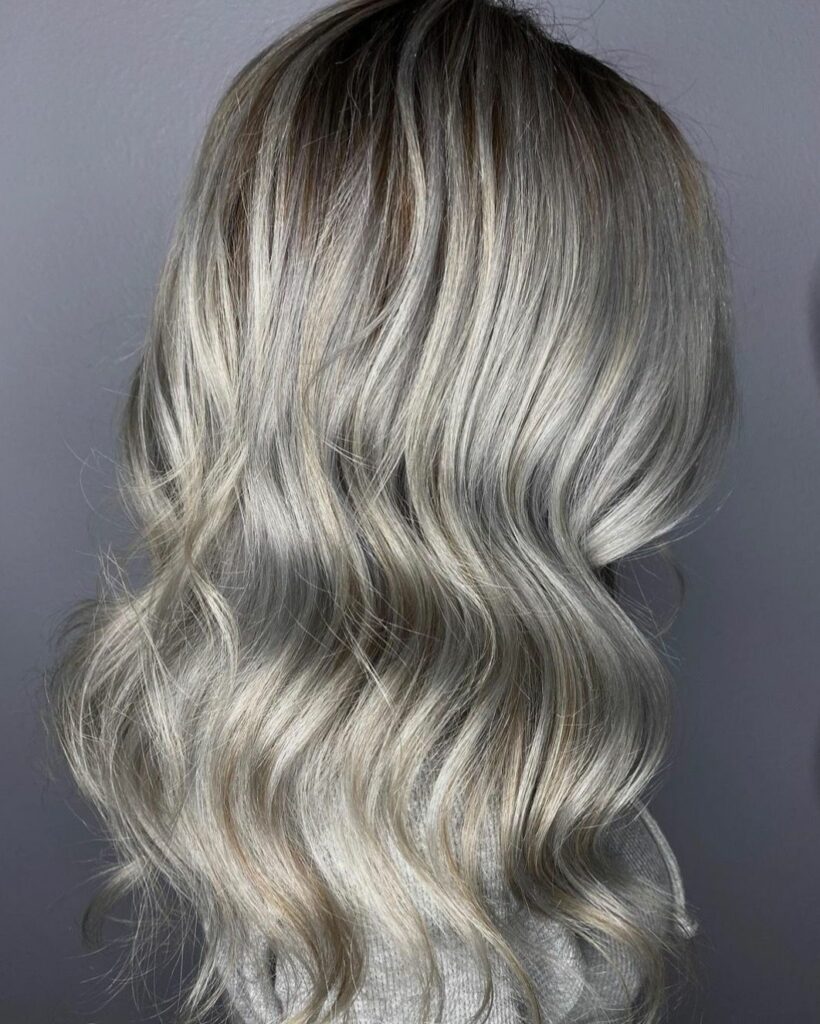 Toner & Soft Blend
Toner is a colouring service used to neutralise the tone of the hair. It can also be used to darken previously lightened hair to create a more vibrant, healthy-looking result.
It differs from other colour services as a toner is not designed to change your natural hair colour. It is typically used after the hair has been lightened, to help neutralise any brassy or yellow tones that may have appeared during the lightening process. Toners can also be used to add warmth to the hair such as copper and red. They can also be used to create a temporary creative colour such as rose gold, pink, lilac, etc.
Toners are a great way to top up your colour in between full colour appointments. If you've recently lightened your hair and notice that it has faded to a brassy or yellow tone, a toner can be used to help neutralise these tones and create a more neutral / ash result.
Likewise, if your copper or brunette colour has faded and you wish to refresh it, a gloss toner is an easy, time efficient and affordable way to do this. Adding a toner to your haircut can refresh your colour and add shine.
This can be especially important for someone who wants to achieve a specific hair colour or look, as unwanted tones can detract from the overall result. For high maintenance colours such as ash blonde and vivid reds, regular toners are a must to keep the colour looking at its best.
Our Signature Soft Blend is a toning technique where a darker shade, more similar to your natural colour, is applied to the root area and melted into the target shade. This is a great way to blend highlights with your natural hair colour, giving a really soft transition as your natural colour grows through.  
Scalp Bleach
Along with our other colour services, our salon also offers scalp bleaching. While this service may not be for everyone, it can be a great option for those looking to make a bold statement with their hair.
Scalp bleach is a service where pre lightener is applied globally to your hair, either root to ends or just on the regrowth depending on existing colour.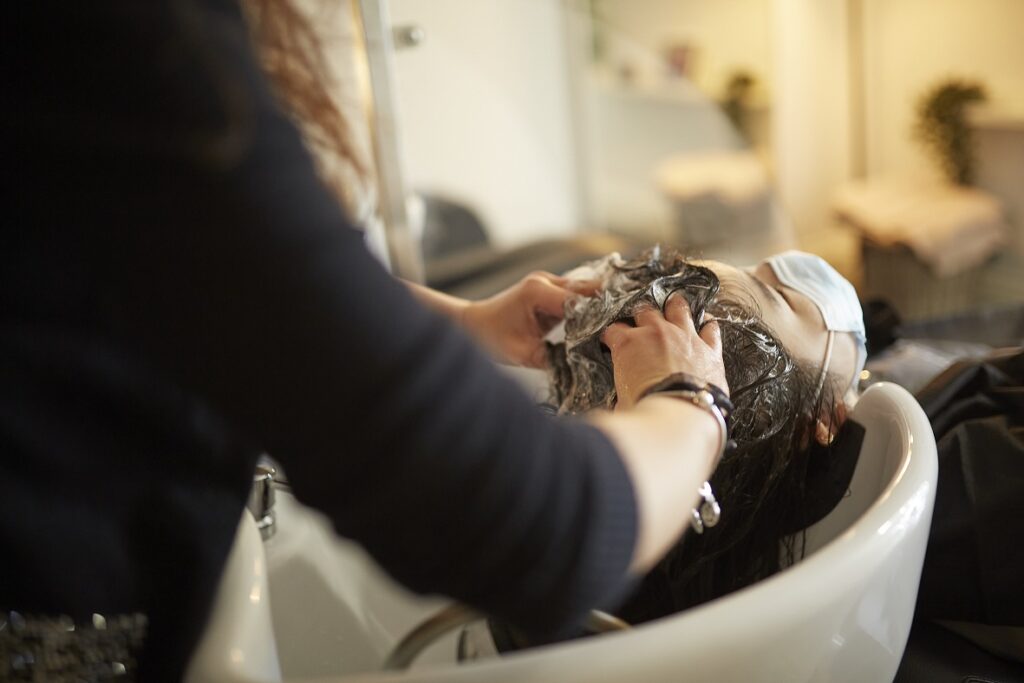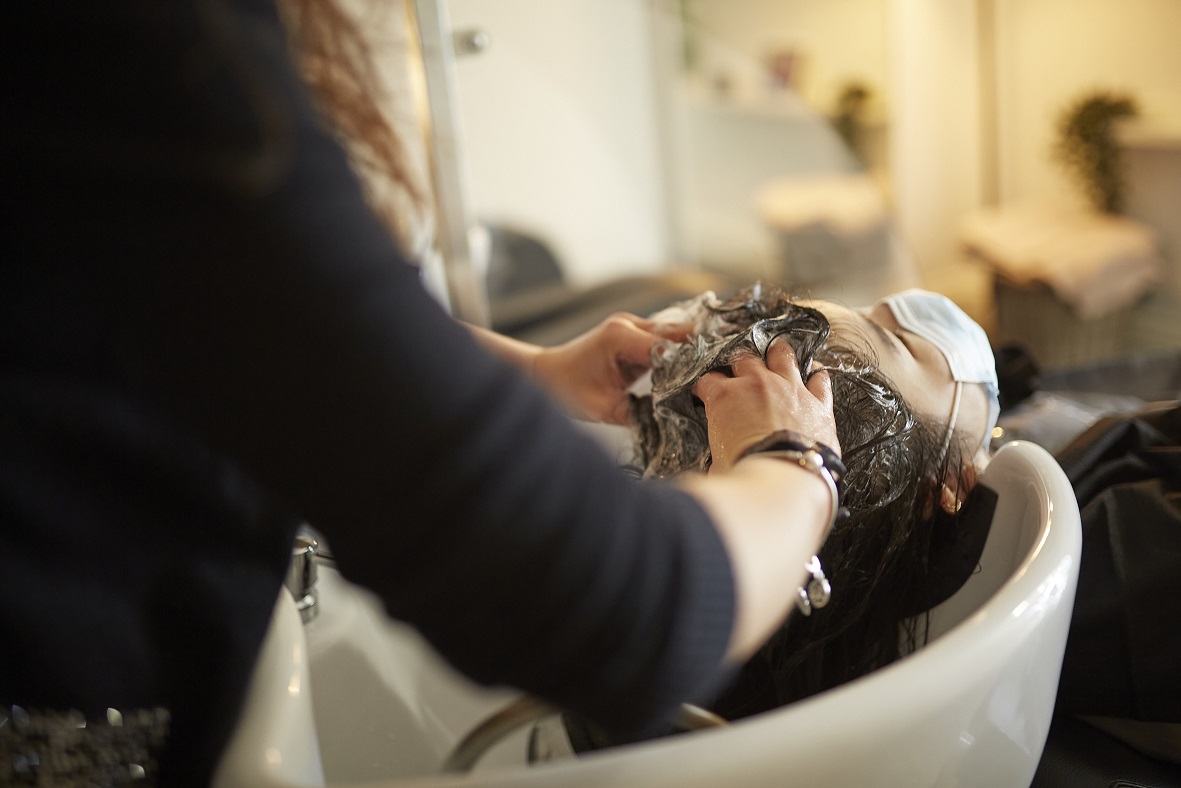 Who it's good for…
Scalp bleach can be a good option for shorter styles that is too short to place foils to achieve a lighter look overall. It can alternatively be used to create a canvas for more creative colour work.
It's advised that this service is maintained at the salon every 6 weeks to avoid "banding", which can occur as the hair becomes keratinised as it grows from the scalp.
Even more than other colour services, the longer-term results of scalp bleaching depend on maintaining high quality haircare at home, so make sure to consider this before booking.
Who it's not suitable for…
Scalp Bleaching is the highest maintenance colour service as the demarcation line can be quite harsh, especially for darker bases.
If your hair is particularly fine or delicate this may be too harsh for your hair to handle, so we do not recommend this service for those with these hair types.
How to Select the Right Colour Service for You
Now that you know more about the colour services available here at NOCO, you may be wondering how to choose the right one for you.
Here are our tips to help you make the right decision:
Consider your hair type: Some colour services may work better on certain hair types than others. For example, if you have fine or curly hair, balayage or partial highlights may be the best option for you as they can help to create the illusion of more volume and depth.
Think about your lifestyle: Are you someone who likes to change up your hair colour frequently, or are you looking for a low-maintenance option? Balayage or highlights with a soft blend may be a good choice for someone who wants a low-maintenance colour option, while someone who likes to change their hair frequently may prefer full highlights and a creative toner.
Factor in your maintenance needs: Some colour services require more maintenance than others. Balayage highlights for grey hair and highlight with a soft blend, typically require less maintenance than full highlights, all over colours, or scalp bleach. This is because they grow out more naturally and don't create an obvious line of demarcation between new and old growth.
Ultimately, the best way to select the right colour service for you is to schedule a colour consultation with one of our expert stylists. Colour consultations are complimentary and recommended for all new colour clients.
During your consultation, we can discuss your hair goals, preferences, suitability, and lifestyle, and recommend the colour service that will work best for you. We can also answer any questions you may have about the process and help you to achieve the beautiful, results you desire. 
Discover Your Perfect Colour Service
Choosing the right colour service can be a daunting task, but it doesn't have to be. By considering your hair type, lifestyle, and maintenance needs, you can select a service that will make you feel confident and beautiful. Whether you opt for balayage, highlights, highlights for grey hair, or toner, each service has its unique benefits and can help you achieve the look you desire.
Here at NOCO, our team of colour experts are ready and raring to bring your dream colour to life. So, don't be afraid to book an appointment and take the first step towards achieving your dream hair colour. Get in contact today, we look forward to helping you transform your locks and unleash your inner confidence! 
Are you ready to spice up your hair game with some dimension and texture? Look no further than balayage hair! This popular hair colouring technique has been taking the beauty world by storm with its natural-looking highlights and low-maintenance upkeep.

But once you've got your gorgeous balayage locks, what's next? Don't worry, we've got you covered with some fun and easy styling ideas to take your hair to the next level. Get ready to rock your sun-kissed strands with confidence!

Whether you're looking for hair ideas for your blonde balayage or deciding if a caramel blonde balayage is right for you, this blog post will provide you with the knowledge and inspiration you need to rock your balayage hair. So, let's dive in and explore the world of balayage hair styling!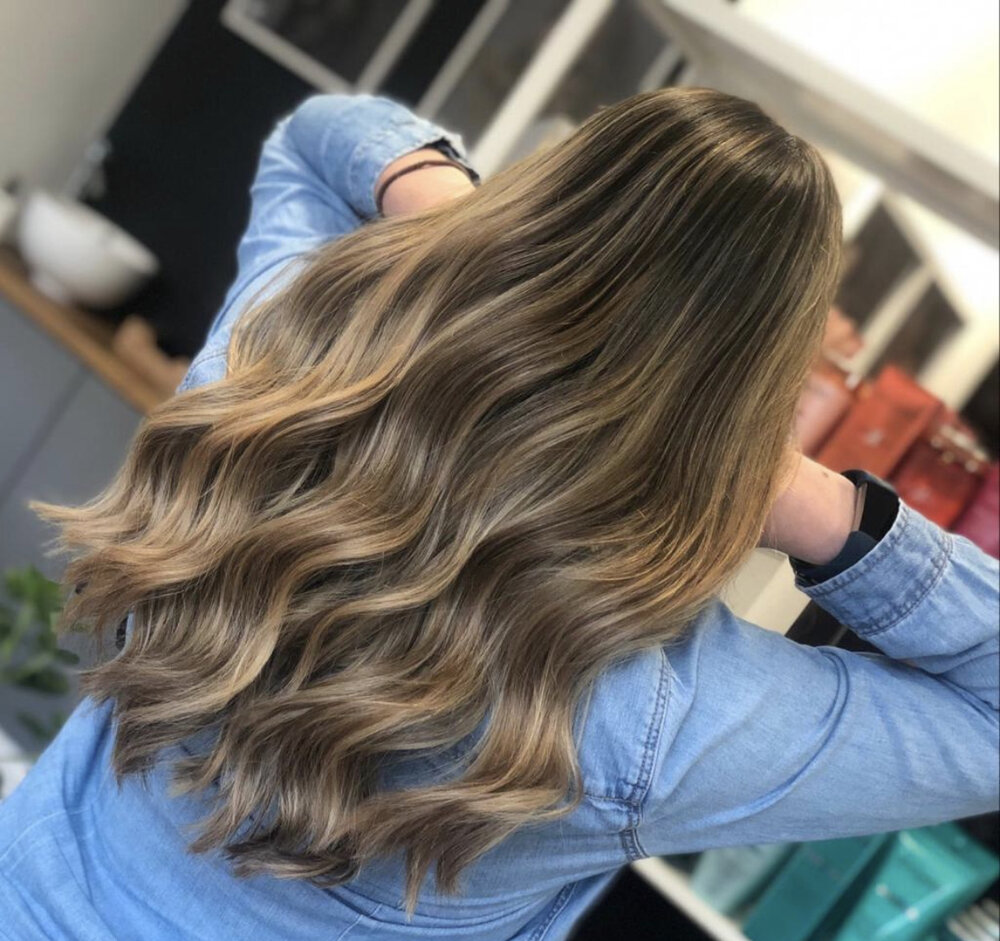 Understanding Balayage Hair
Balayage is a French word that means "sweeping" or "painting". In the context of hair colouring, balayage is a technique that involves hand-painting highlights onto the hair to create a natural, graduated effect.

Foil highlights, although known for creating a more uniform look, can still provide a beautiful and eye-catching result. However, if you're looking for a softer and more natural look that mimics the way hair naturally lightens in the sun, then balayage might be the perfect choice for you!

One of the key benefits of balayage is that it can add dimension and texture to hair. By using a hand-painting technique, hair colourists can create a range of tones and hues that blend seamlessly together, creating a multi-dimensional effect. This can make hair look fuller and more voluminous, and can also help to hide grey hairs or regrowth.

Another benefit of balayage is that it can work on different hair types, including blonde, brown, and dark hair. Balayage can be adapted to suit different styles and lengths and can be used to create a variety of effects, from subtle and natural-looking highlights to bold and dramatic colour contrasts. Balayage can also be customised based on skin tone and natural hair colour, making it a versatile choice for anyone looking to enhance their hair.

Styling Balayage Hair
Now that you understand what balayage is and how it can work on different hair types, let's talk about how to style balayage hair. Balayage hair can be styled in a variety of ways, from choppy bobs to loose waves. Here are some hair styling ideas to help you make the most of your balayage hair:
Choppy Bobs

A choppy bob is a great way to show off your balayage hair. The uneven layers and textured ends can add depth and dimension to your hair, while the bob length can help to frame your face and accentuate your features.
Face-Framing Layers

Face-framing layers can help to highlight your balayage hair and draw attention to your face. By adding layers around your face, you can create a soft, natural-looking effect that can enhance your overall appearance.
Loose Waves

Loose waves are a great way to showcase the different tones and hues in your balayage hair. Whether you have blonde balayage or chocolate brown balayage, these waves can add volume and movement to your hair, creating a soft, romantic look.

Braids

Braids can be a fun and playful way to style your balayage hair. Try a loose, messy braid to showcase your colour and add some texture. Alternatively, you can create a braided updo for a more formal look.

Half-Up Half-Down

A half-up half-down style is a great option for those who want to showcase their balayage hair while keeping their hair out of their face. To really make this style pop, you can add some volume to the crown of your head by teasing the hair before pulling it back.

When it comes to maintaining your balayage hair, it's important to use the right hair products. Shampoos and conditioners that are formulated for colour-treated hair can help to keep your hair looking vibrant and healthy. You may also want to use a colour-enhancing treatment or gloss to keep your balayage hair looking fresh and shiny.

Finally, when styling different hair types with balayage, it's important to consider the natural hair colour and skin tone. For example, if you have dark hair, you may want to opt for a caramel blonde balayage. If you have light hair, you may want to choose a darker base colour to create a more dramatic effect. By customising your balayage to suit your hair type and skin tone, you can create a look that's uniquely yours.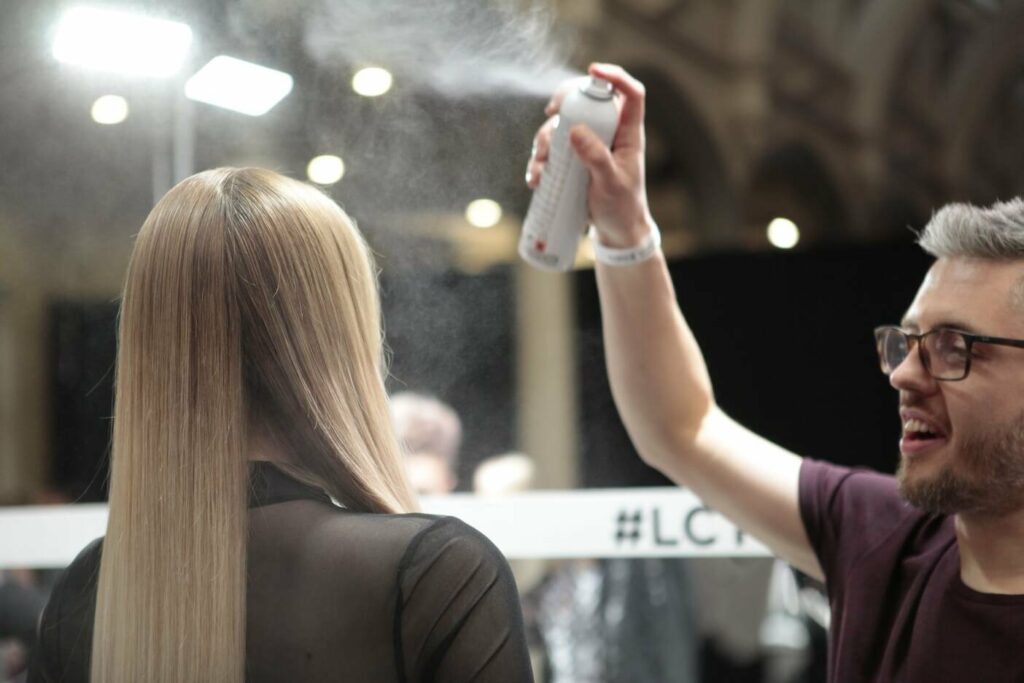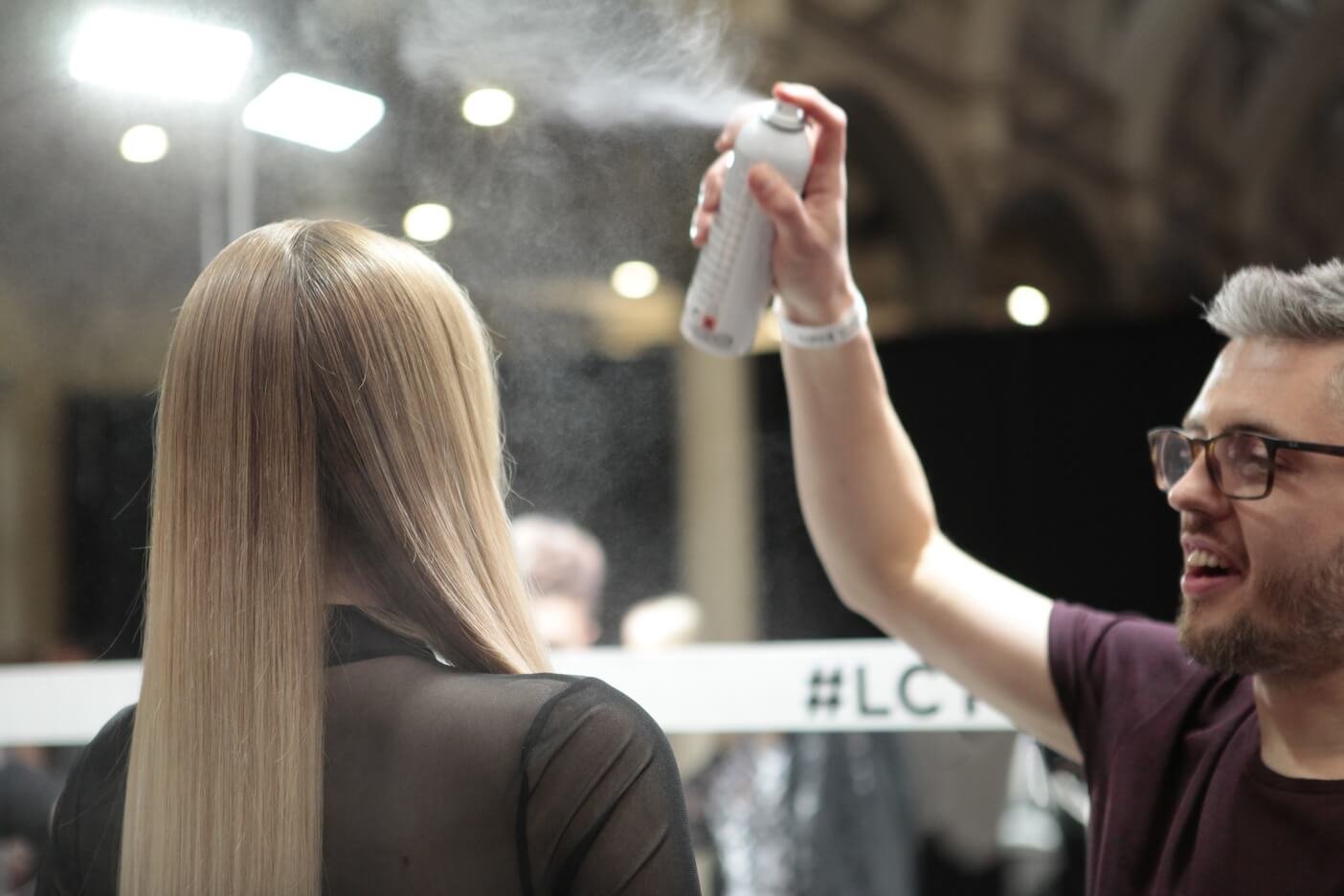 Tips for Styling Different Hair Types with Balayage
Blonde Balayage: Blonde balayage hair looks great when styled in loose waves or with a messy bun. To keep your blonde balayage looking vibrant, use a purple shampoo to prevent brassy tones.

Chocolate Brown Balayage: Chocolate brown balayage hair can be styled in a sleek, straight look or with bouncy curls. To add some volume to your hair, use a volumising mousse or spray.

Caramel Blonde Balayage: Caramel blonde balayage hair looks great when styled in beachy waves or with a braided updo. To keep your caramel blonde balayage looking shiny and healthy, use a leave-in conditioner to protect your hair from heat damage.
Benefits of Balayage Hair Colouring Technique
Balayage hair colouring technique has gained immense popularity over the years for several reasons. Let's take a look at some of its benefits:

Natural Look: Balayage involves the selection of specific strands of hair and blending them with the natural base. The result is a soft and natural-looking hair colour that is different from traditional foil highlights that have obvious lines of demarcation.

Low-Maintenance: Balayage is a low-maintenance technique that allows for more time between appointments. The lightened strokes are painted softly, leaving no trace of harsh or blunt lines or obvious regrowth.

Less Damage: The balayage technique does not involve saturating the entire head of hair in bleach, as is the case with the double process. Therefore, less bleach is used, resulting in a lighter look with significantly less damage to your hair.
Final Thoughts: Embracing the Beauty of Balayage
In summary, balayage is a versatile hair colouring technique that adds dimension and texture to different hair types. It looks more natural than traditional foil highlights and requires less maintenance, making it a great option for those who want to experiment with new hair colours without committing to frequent touch-ups.
We hope this article has given you some inspiration and ideas for how to style your beautiful balayage hair. Don't be afraid to try out different styling techniques, such as choppy bobs, face-framing layers, and loose waves, to showcase your unique and stunning hair. And if you're looking to get your own balayage hair done, our team of expert stylists at NOCO would be thrilled to help you achieve the perfect look. Book your appointment with us today and let us help you unleash your inner balayage goddess!
Choosing the right hair colour can make a big difference in your appearance, boosting your confidence and helping you express your personality.
Whether you're a natural blonde or a dark brunette, there are plenty of ways to switch up your look and find a shade that works for you. In this blog post, we'll explore everything that goes into choosing the right hair colour, from skin tone to eye colour and lifestyle.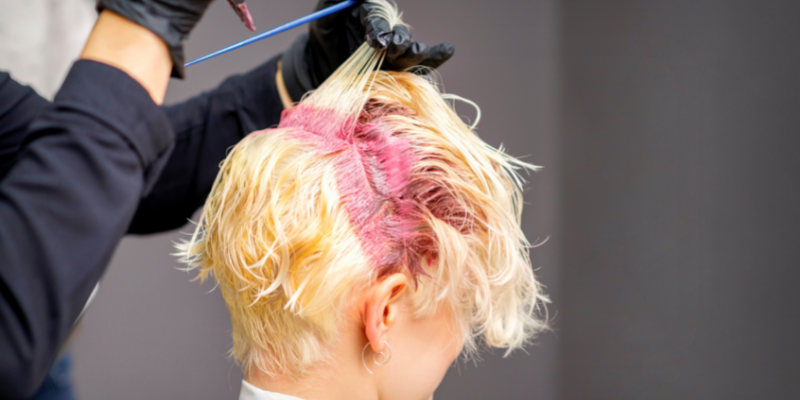 Skin Tone
One of the most important factors in choosing a hair colour is your skin tone. Within each complexion category, there are shades of tone from cool to warm. Then you also need to consider if you have fair, medium, olive or dark skin.
Fair Skin – If you have fair skin, you may want to opt for cooler, ashy blondes or lighter shades of brown to complement your complexion.
Medium Skin – Or medium skin tones, warm tones like honey or caramel can add a beautiful glow to the skin, while rich, dark hues like chestnut and mocha can create a striking contrast.
Olive Skin – Those with olive skin tones can experiment with deeper, richer colours like chocolate browns, auburn, and even some shades of red.
Dark Skin – For those with darker skin tones, rich shades of black, deep browns, and warm reds can create a stunning contrast, while lighter shades like caramel and honey can add warmth and dimension to the skin.
Overall, understanding your skin tone helps to determine which hair colour shades will look best on you.
Eye colour
Your eye colour can also play a significant role in choosing the right hair colour. The perfect hair colour can either make your eye colour pop or make them seem less prominent. Therefore, it is important to choose a hair colour that will complement and enhance your eye colour. Here is a general guide on hair colours which are the most flattering for different eye colours:
Blue: If you have blue eyes, choose hair colours that will enhance the blue shade. Ashy blondes and golden locks work well with blue eyes. Although auburn can sometimes clash with blue eyes, you can still use it in lowlights to create depth.
Green: If you have green eyes, auburn is the perfect hair colour to complement your eye colour. The combination is striking, even with cool fair skin. You can also try rich browns, coppery reds, and hazels.
Amber: If you have amber eyes, choose warm tones that come from a natural palette. Nectar, golden wheat, butterscotch, and other warm neutrals are great choices.
Brown: With the incredible variety of shades of brown eyes, many different hair colours can work well. A general rule is to pair the depth of colour in your eyes with the depth of the brunette. Light brown eyes can handle edging towards dark blonde and caramel, while deep brown eyes can be complemented with shades of chocolate brown.
Hazel: If you have hazel eyes, you have a wide range of hair colours to choose from. However, it's best to avoid extremes of too dark or too light. In the middle range, many great options can enhance the green and brown shades in your eyes.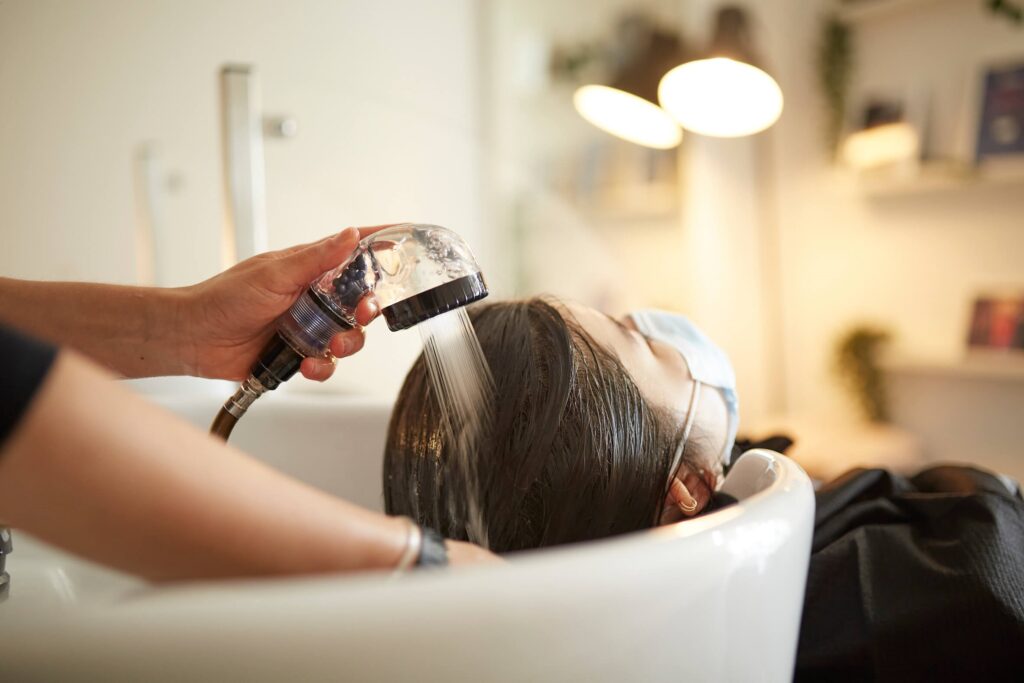 Lifestyle
When it comes to choosing the right hair colour, lifestyle factors such as your career, personality, and maintenance preferences can all play an important role. You should always consider whether a hair colour would be practical for your lifestyle and work commitments.
For example, if you have a job with a conservative dress code, you may want to avoid bold or unconventional colours that might clash with your professional image. Alternatively, if you work in a creative field, you may have more freedom to experiment with different shades and styles.
Choosing a hair colour that matches your personality is a great way to express yourself and show off your unique style. If you have a bold and outgoing personality, you might want to consider a vibrant and attention-grabbing colour like fiery red or platinum blonde.
On the other hand, if you have a more laid-back and natural vibe, a subtle shade like honey blonde or a warm brown might be more your style. Don't be afraid to experiment with different colours and shades to find the perfect match for your personality.
Maintenance preferences are also a key factor to keep in mind when selecting a hair colour. If you have a busy schedule or prefer low-maintenance styling, you may want to opt for a natural-looking shade that doesn't require frequent touch-ups.
Alternatively, if you're willing to invest more time and effort in maintaining your hair colour, you could consider more vibrant or unique shades.
Best Hair colours for Different Seasons
Hair colour can also be seasonal, with certain shades working better in different seasons. For instance, warm, rich colours like copper and auburn can be great for fall, while lighter, cooler shades like platinum blonde and pastel pink are popular in the spring and summer.
When considering seasonal hair colours, it's also important to take into account your skin tone and eye colour to ensure a flattering look.
Ready for a new look?
Now that you have learned all about choosing the right hair colour for your skin tone, eye colour, and lifestyle, it's time to take the plunge and transform your locks. Whether you want to go bold with a new colour or opt for a subtle change, you can trust that your chosen shade will perfectly suit you.
Why not begin the journey by booking an appointment with our salon? Our team of expert hair colourists here at NOCO have years of experience and will help you achieve your desired look. You are guaranteed to leave our salon feeling confident and fabulous in your perfect shade! Get in contact today.
When it comes to how long you should go between haircuts, there's no one rule that will work for everyone, after all, your hair is as unique as your personality. However, if you're looking for a general rule of thumb, many stylists agree that most people should have regular trims between every 6 weeks and every 12 weeks.
However, these timings might need to be adjusted according to many different hair situations, which you can learn more about below.
What good does a trim do?
Hair grows at an average of one inch every month, so if you have short or layered hair, leaving a long time between trims can mean you quickly lose the definition in your style.
However, the most important reason to get frequent trims is that it helps to keep your hair healthy. Hairs develop split ends over time and, left unchecked, these splits will break off or, worse, travel all the way up your hair. This can lead to frizz, tangles, reduced shine, and hair colour fading earlier than normal.
Early warning signs that it's trim time
About a month after your last cut, it's a good idea to start looking out for clues that your hair is in need of some more tlc. Some common warning signs that it's time for a trim include:
· Coarse hair texture
· Difficulty styling your hair as normal
· Visible damage at the end of your hair
· Hair that "puffs out" on the ends
· Hair that appears thinner and duller than normal
· More tangles than usual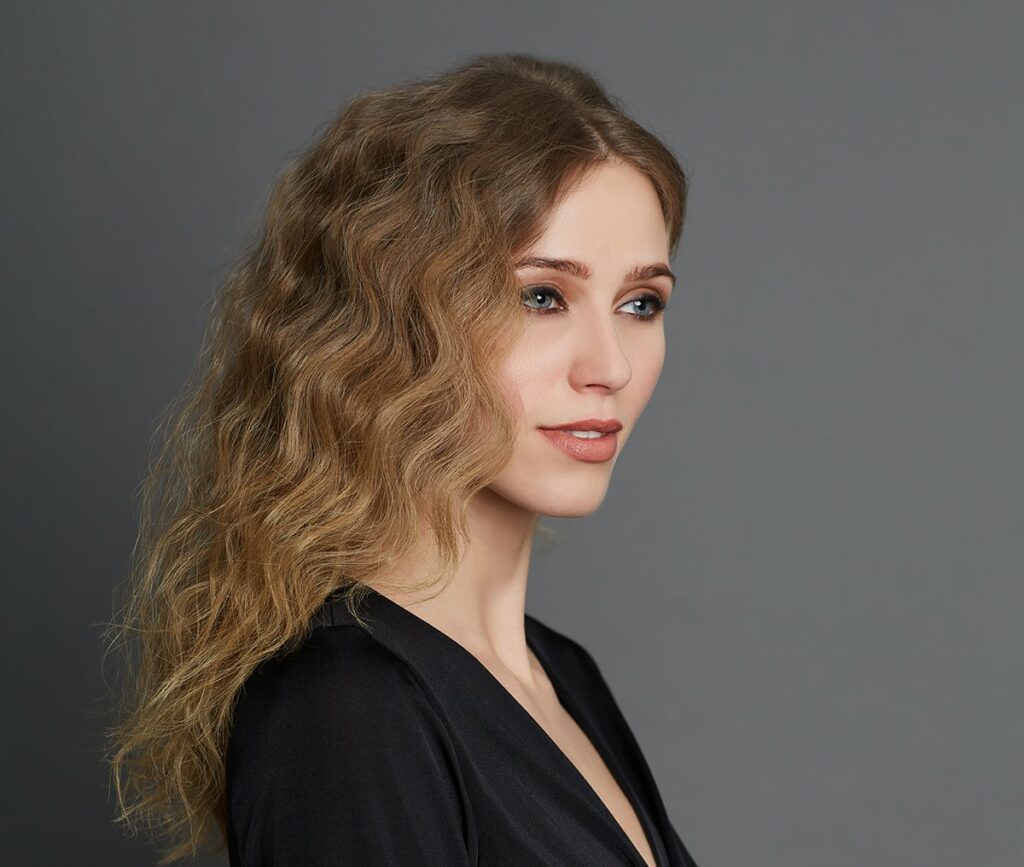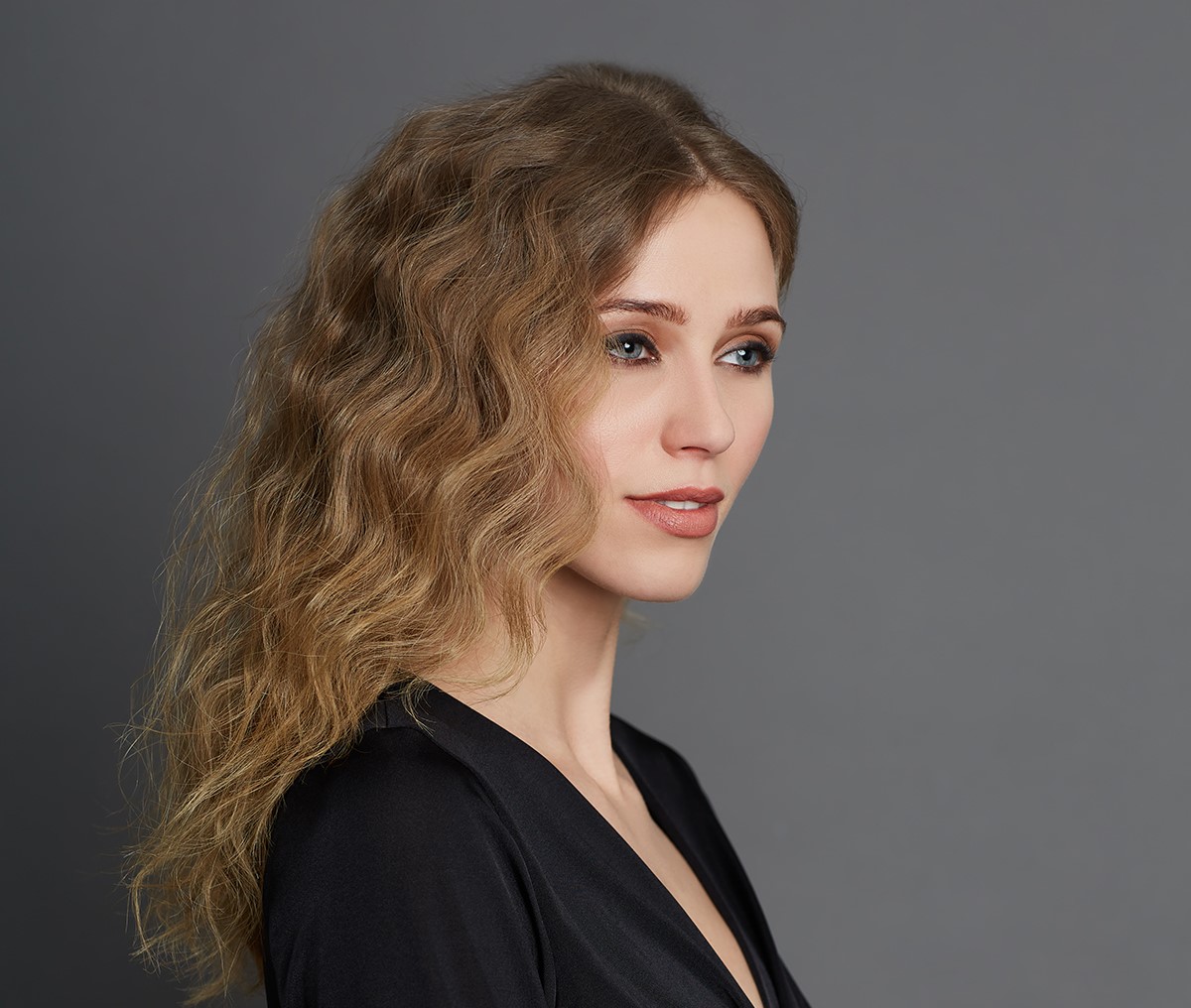 What affects how long I should go between cuts?
A few different factors depending on your preferences, hair type, and styling plans for the future.
Curly hair
For natural hair, stylists recommend about 12 weeks, or three months, between trims. This is because this type of hair generally grows more slowly than other types. If your hair is chemically relaxed or if you have thinner curls, you may need to visit the hairdressers closer to every 8 weeks.
For all types of curls, learning how to maintain your hair between cuts can also make a huge difference in how many trims you need. This hair type craves moisture, so using oil hair treatments and leaving some time between washes can mean it takes longer for split ends to appear. If your curls start losing their definition or changing in pattern, it's probably time to get a haircut.
Layered Hair
If you're trying to maintain a layered style, you might not be able to delay visits to the salon as long as your friends can. Not only can layers easily grow out or lose their framing qualities if you leave too long between trims, but the puffy effect of dead ends can be even more obvious when they're layered. Aim to get a trim about every 6 weeks.
Treated Hair
Hair which is chemically treated, dyed, or frequently heated to high temperatures for styling is much more prone to damage. This means that you might start to notice split ends sooner after a cut than those who don't treat their hair. Trimming it about every 8 weeks is recommended to keep your hair as healthy as possible.
If your hair is significantly heat damaged (for example, through using hot tools without effective heat protectants) it can be managed but the existing hair won't return to its former state, no matter what your newest conditioner says on the bottle.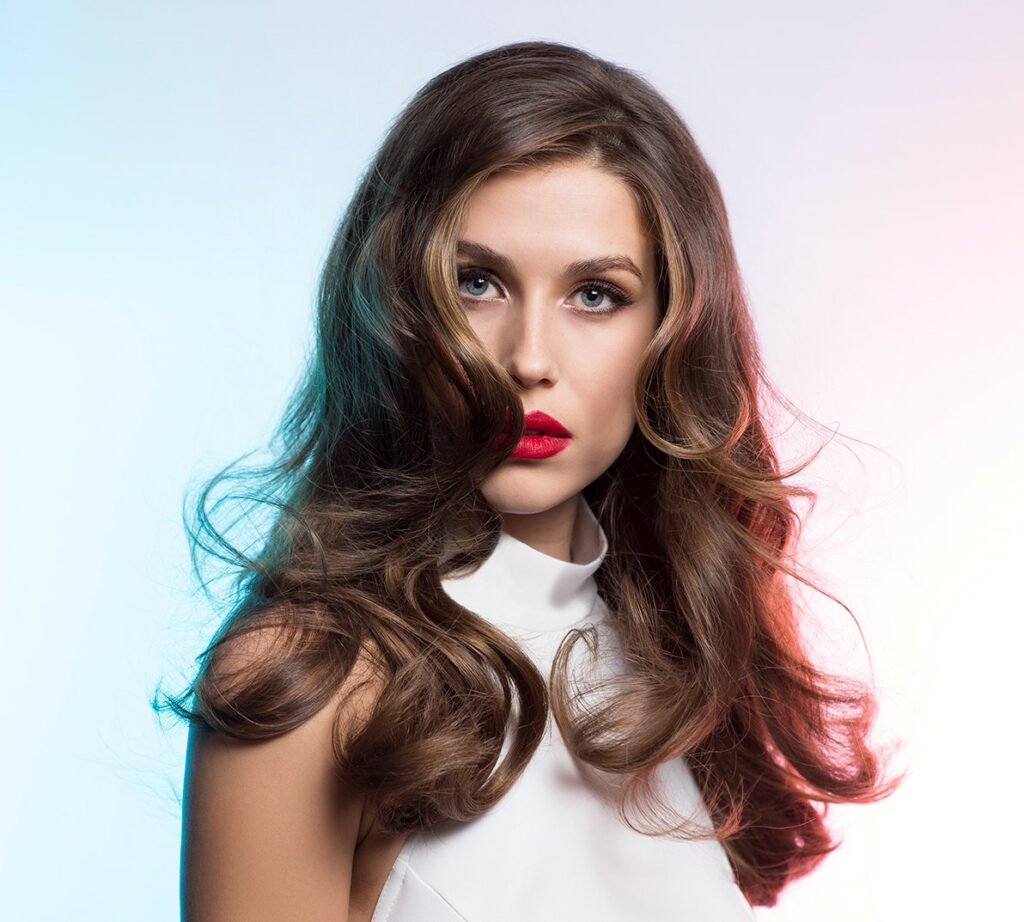 The only way forward is to regrow a healthy head of hair. This is best managed with regular trims which help promote healthy hair growth, and mean you can watch the damaged hair disappear snip by snip, month by month.
Hair Length
Maintaining a pixie cut, bob, or other short hairstyles means a shorter amount of time between trims than most, usually 4-6 weeks. An extra inch or two can make a huge difference to how these styles appear and behave, and no one wants dead ends framing their face.
If you have medium length or long hair which is straight or wavy in texture, you can wait between 8 and 12 weeks for a cut.
Thin Hair
As a general rule, the thicker your hair, the longer you can afford to go between cuts before your hair starts to show signs of damage.
Thin hair breaks and splits much more easily, which may sound like bad news, but there's also some extra benefits of getting frequent cuts if this is your hair type: Not only do trims take dead weight off your hair, meaning it's less likely to break than normal, but they also often make your hair appear thicker and fuller.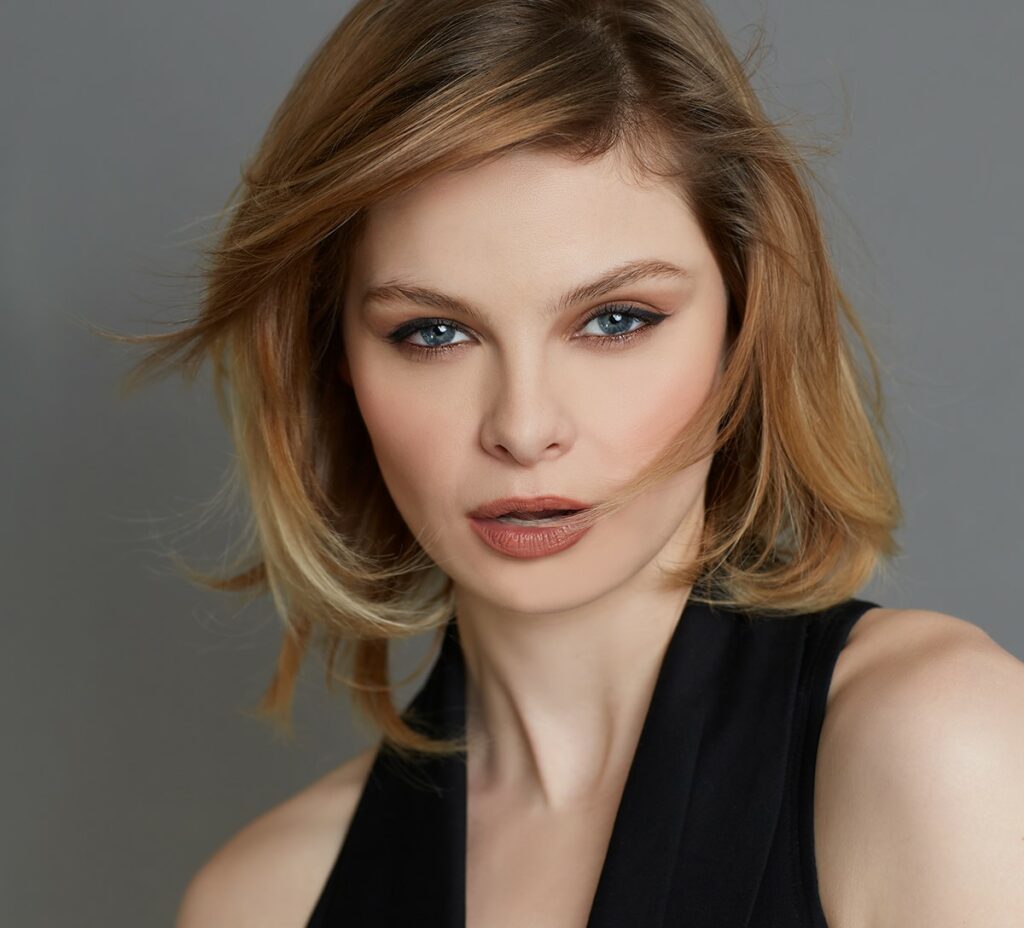 How often should I trim my fringe?
Most people trim their bangs about once per month, or whenever they reach an undesirable length. Their prominent position means it's much easier to spot early warning signs of any damage in a fringe, so most people manage to monitor this fairly well themselves.
Growing your Hair out?
There's an old wives tale that cutting your hair makes it grow back more quickly, which isn't exactly true. However, removing split ends does mean your hair can grow back healthier and appear thicker and shinier.
You might not want as many trims while you're growing your hair out, and may want to cut back on how much hair you have taken off, but having your ends snipped at least every 3 months is recommended.
Looking for some expert hair care, styling, and advice?
If you're in the Bristol area, why not drop into NOCO or book a session with one of our stylists? We're on a mission to make every single one of our clients look and feel their best selves, and we tailor all of our advice to your hair type and history.

For most women, your wedding day will be one of the most important days of your life. Whether you have been planning your big day since you were a little girl or have been planning for a few months, everyone deserves to feel like a queen on their big day!
Wedding planning can be a very stressful and time-consuming job. In the whirlwind of venues, buffets, and guest lists, tasks like choosing your hairstyle can be one of the last things on your agenda.
With so many options to choose from, it can be hard to know where to start. But look no further, in this post we will go through everything you need to know when choosing a hairstyle for your wedding day.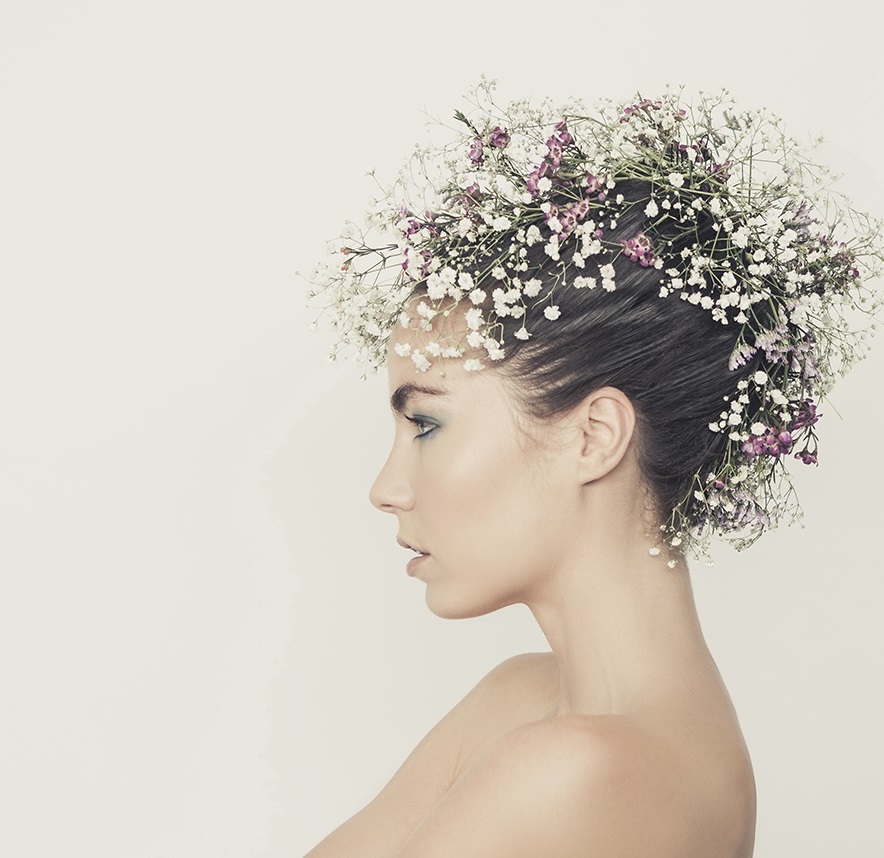 Ways to help choose your hairstyle
Choosing a hairdo for your big day is almost as important as the dress. Finding a hairstyle that goes with your dress and wedding aesthetic whilst ensuring your chosen do matches your personality can be a difficult task and knowing where to start can be challenging. Here are a few ideas to figure out the best style for you!
Inspiration board
A good idea to kickstart your hairdo ideas is by creating an inspiration board. Simply going on Pinterest and starting a wedding hairstyle board will help inspire you and give you different ideas for any styles you might like.
Hair trial
On your big day you want to ensure everything runs smoothly, and the last thing you want is your hair not going to plan at the last minute. To avoid this happening, book a hair trial before your wedding day. Going through possible looks with your hairdresser will give you peace of mind knowing that your style is exactly how you want it.
Be sure to turn up to your hair trial as prepared as possible, have photos of your dress, accessories, and your Pinterest inspiration ready. This will help your stylist achieve the perfect hair for you.
The Dress!
The star of the show… Your wedding dress is a great place to start when choosing your hairstyle. Looking at how the model styled the dress and the editorial photos, will help spark inspiration for what suits your dress.
For example, having a dress with a detailed back, it is a good idea to focus on updos to show the back off. If it is a dress with a high neckline you will benefit from high updos that will elongate the neck. Strapless dresses best suit long luscious locks falling over the shoulder. Research the different hairstyles best suited to your dress.
Think about the Veil
If you have a veil or a headpiece it is important to factor these in when deciding your chosen hairstyle. Ensure the style you pick can work with your chosen headpiece.
Just do you
The best advice for your big day is to just do you! People look the best when they feel the best, choosing a style you don't feel yourself in can make you feel unconfident for your special day. Listen to your gut and go with whatever feels natural for you.
Types of wedding hairstyles
Once you have some inspiration for your wedding hairstyle, picking the actual do can feel overwhelming due to the never-ending list of possible hairstyles for your big day! However, here are a few of the most popular hairstyles to think about.
Updos
When choosing a hairstyle, most brides will look into updos due to the vast amount of variations available. Almost every updo can be adjusted to fit almost any face shape, not to mention you can get creative with it!
Some of the different options for updos could be:
Sleek bun
Messy bun
Braids and twists
Ponytail
Chignon / low bun
Fishtail braid
If your wedding is taking place in those hot summer months, an updo may be your best friend. Having an updo will keep your hair off your neck helping you stay cool, as well as it being a sure way to stop the frizz!
Down styles
Simple down dos are very popular for brides. Most say wearing your hair down gives the most confidence as it feels the most natural.
Some styles to think about for a down do could be:
Sleek and straight
Bouncy curls
Beachy waves
Side swept
Polished blowout
Pin up
Down dos can look effortlessly romantic as well as looking gorgeous with or without a veil.
Keep it natural
Natural hairstyles are just as versatile as any other wedding hairdo. Having more natural texture to the hair can create beautiful updos, down dos, half ups, and half downs.
A few natural ideas could be:
Floral fro
Braids
Natural curls
Messy bun
Chignon
Top knot
Deep side part
Curls
Curls are a very popular and versatile hairstyle for brides. With many different curls to choose from they often draw brides in.
A few different ways to style your curls could be:
Big, Bouncy curls
Tight ringlets
Pin curls
Curly loose bun
Half up half down
Messy waves
Curly ponytail
Loose waves
Soft waves
Half-up, Half- down
If you are stuck between that updo or letting your luscious locks flow, a half-up, half-down look could be for you. Have the top section tied into a bun or a ponytail which then leaves you with plenty of unrestrained tresses to style how you like.
Having a half-up half-down do, gives you the safety of having your hair down whilst also pinning back the hair from your face.
Hair accessories
Sometimes a simple braid or a chignon isn't enough, why not go the extra mile on your special day and add a hair accessory. There are many hair accessories available. From hair pins to flower crowns, accessories can truly tie your bridal look together.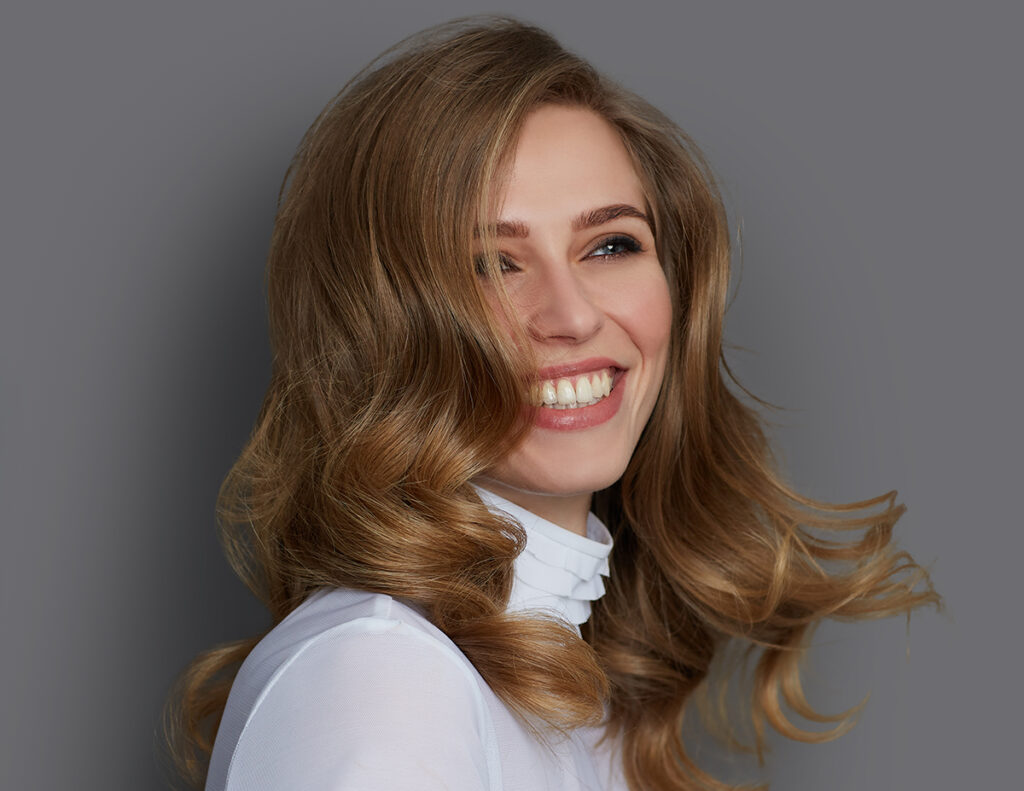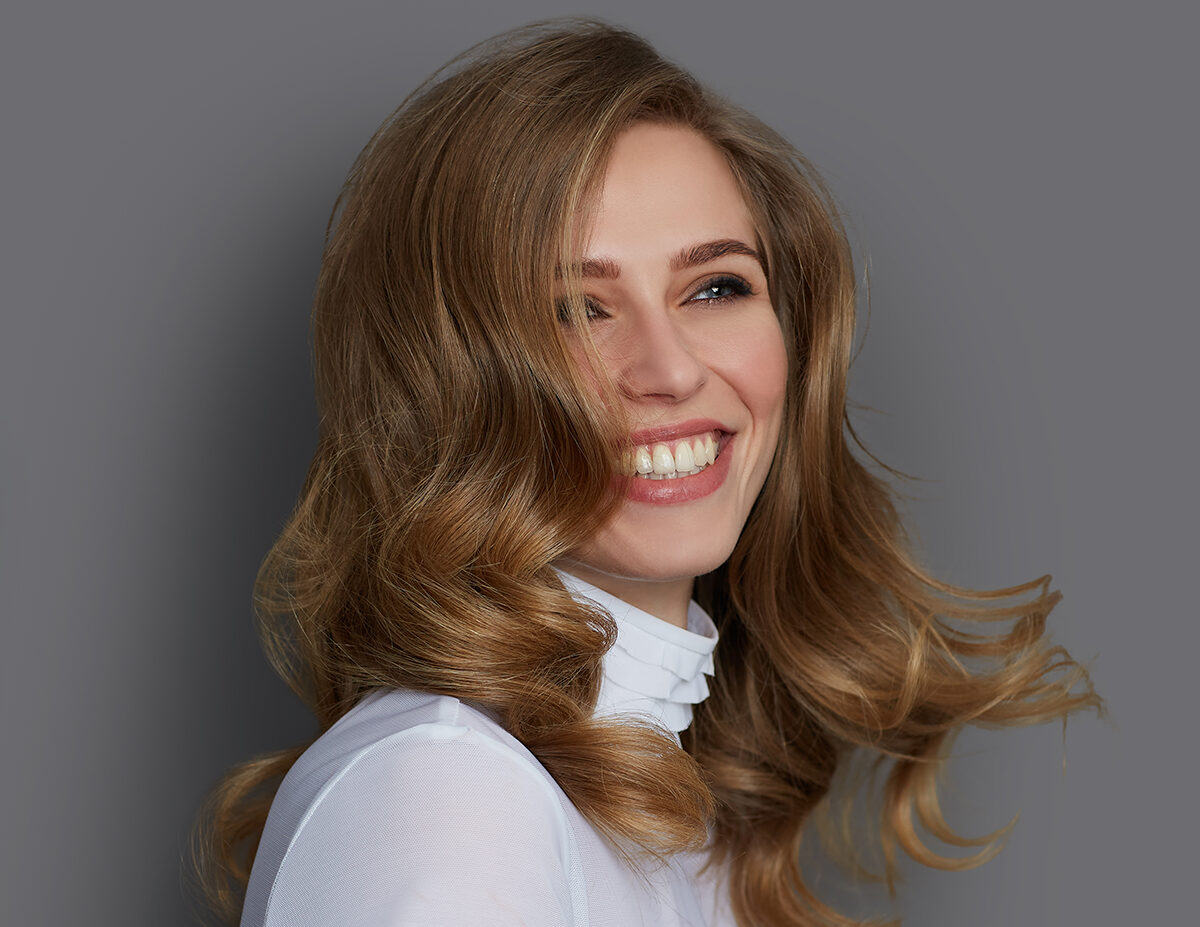 Do your wedding in style
It is important for everything to run smoothly for your big day, don't let your hair get you down! Put your trust in us, here at NOCO, we have many services available to get you feeling and looking your best for your special day.
We all want silky, glossy hair just like the shampoo adverts… but keeping on top of hair care can be a difficult task.
One way you can ensure your locks are kept luscious is through getting regular trims to your tresses. There are many benefits to regular trims, which will be further explored below.

What does trimming your hair mean?
Getting a trim means cutting around 2 inches off your locks to remove some damage from the length of your hair. Although having a haircut and having a trim are very similar, there is one big difference: Having a haircut will change the style and shape of your hair, whereas if you ask the hairdresser for a trim, they know to make no changes to the style of your haircut, but to just remove those split ends!

How often should you trim your hair?
This is a question dependent on a few things, such as your hair type, texture, and length. The decision of how often you should trim your hair is based on personal circumstances. If you don't use as much heat to style your hair, the likelihood is that the condition of your hair will remain intact for longer.
However, a good rough guide to follow if you are just getting to know your hair would be:
• 2-4 weeks for super short i.e.: Skin
• Every 6 weeks for regular length hair
• Every 6-8 weeks for long hair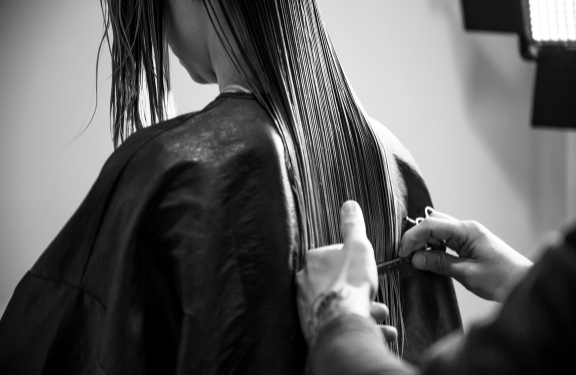 Benefits of trimming hair
Getting your natural hair regularly trimmed is a necessity to keep your hair in optimal condition. There are many benefits that come with a regular trim!
Growth
Although having a trim won't magically make your hair grow 12 inches, it does have hair growth benefits.
If you want to build length, regularly trimming your hair may seem counterproductive, but it is actually the opposite. Trimming your hair will remove the parts of your hair which are doing more damage than good, allowing strong, healthy hair to grow. This will also make your hair seem healthier, thicker, and shiner – creating the illusion of added length.
Health
Without regular trims, your tresses can start to look a bit worse for wear! Untrimmed hair will start to look fried and damaged.
Not only will your locks look damaged, but regular trims prevent breakages and stop split ends travelling further up the hair shaft. This overall makes your hair look and feel healthier.
Split ends
Split ends are everyone's worst enemy! They happen as a result of hair getting too much heat, styling, and chemical hair treatments or products.
All of the above can damage your hair, leaving it dry and brittle, therefore leading to breakages. The only way to get rid of split ends spreading is chopping them off. So, get trimming.
Styling
Damaged hair tends to misbehave and have a mind of its own, making styling a whole lot harder! Having regular trims removes the damaged part of your hair, making all your tresses the same texture. This means styling it becomes lot easier. Removing those dead ends also helps your hair respond better to heat styling, straighteners, a curling iron, or a blow dry. Whatever it may be, having a trim means your heat styling will work more efficiently without having uneven textures around your hair.
Thicker
Similar to hair growth, having trims won't magically thicken your locks, but it will make your hair healthier and shinier, creating the illusion of thicker, fuller hair.
Similarly, having that chop removes all the straggly ends of hair to give it that blunter look, which immediately makes your hair appear thicker from root to tip.
Fight the frizz
Frizzy hair is a problem that you want to avoid if possible. If you leave it too long between trims, you may notice your hair starts to get frizzier. This is because it's simply not good to leave your hair to grow out, it requires a certain level of care and maintenance. Skipping a trip to the salon means your hair is more prone to split ends and breakages, which are the main culprits for frizzy hair. Regular trimming is what helps keep this under control. If your frizz is getting unmanageable, it may be worth checking out our amazing Phrizzy-o-therapy treatment to banish your frizz.
Detangle
Regularly trimmed hair makes grooming and detangling your hair a walk in the park. It' is inevitable that your hair will get knotty, especially long locks! Detangling can be a time-consuming task that is made much more difficult when faced with damaged ends.
Not to mention, regular trims also mean there is less hair to get tangled. Damaged hair is harder to maintain, so get those split ends snipped… before it's too late.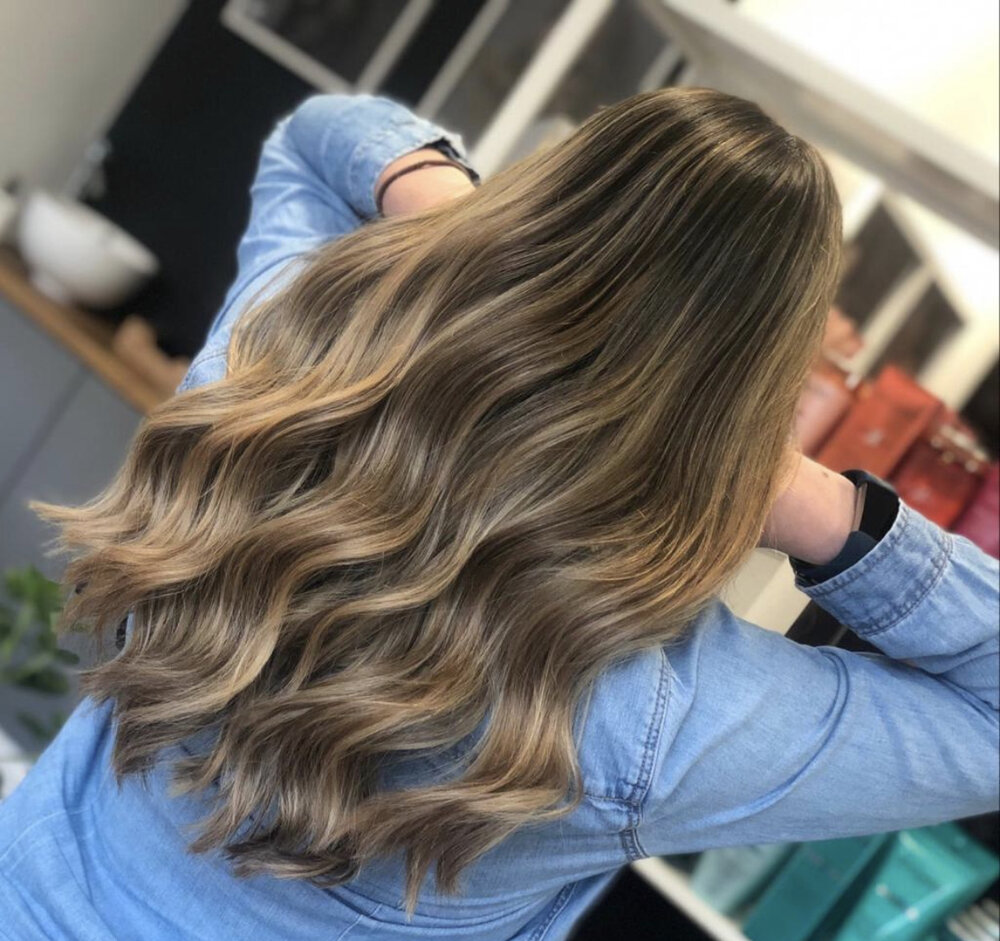 Signs it might be time for a trim

Trimming your hair isn't just about following a schedule of cutting your hair every couple of months, it is also important to know how to assess your hair and know when it's time for a trim. Look no further! Below we will shine light on what to look out for if you think it may be time for a chop.
A physical way you can tell if you're due a trim is split ends. If you start to notice split ends and breakages in your hair, this means it's time to book in with the hairdresser!

Similarly, if the ends of your hair begin to appear lighter, this is another physical sign of damage., This happens due to the wear and tear of general heat damage from styling tools or over- exposure to sun, all signs that you need a trim.
Another way to tell if it's time to trim your tresses is through lack of definition. Frizziness and no definition is a clear sign that it is time for a trim.
If your hair just isn't growing, this is another indicator that it may be time for a trim. By trimming your hair, you are giving it the best chance to grow by removing the most damaged section of your hair.
Finally, if your hair starts to seem lifeless. If styling your hair doesn't seem to hold, if there is a serious lack of texture and volume, or if your hair is beginning to look straggly, it is time to get yourself to the salon to give the mane some TLC.
Trim your tresses!

There you have it… it is vital to know the importance of regular trims to maintain your hair. If you think it may be time to get a chop, here at NOCO our fabulous stylists are ready to bring your hair back to life!
Get in contact today to get booked in for your trim.
If you've got curly hair, then you already know that looking after it can seem like a full-time job. There's a fine line between having a good hair day with soft, defined curls and a bad hair day filled with frizz and fly-aways.
In this blog, we're going to look at 5 tried and tested tips for maintaining curly hair so every day can be a dream hair day. However, it's important to note that all curls behave a little differently and may respond in different ways to hair care techniques.

Get into a washing routine
How often should you wash your hair? Natural oils (also known as sebum) get a bad reputation as they can make the hair look greasy and are often the leading cause of people over-washing their hair. However, they're essential for keeping your hair healthy and hydrated.
Straight and wavy hair is easier to coat in sebum than curly and textured hair, which is why straight-haired people can wash their hair more often without drying out their hair. Curly and textured hair makes it harder for the oils to cover the hair (due to the shape) which is why washing them out can strip your locks of much-needed hydration.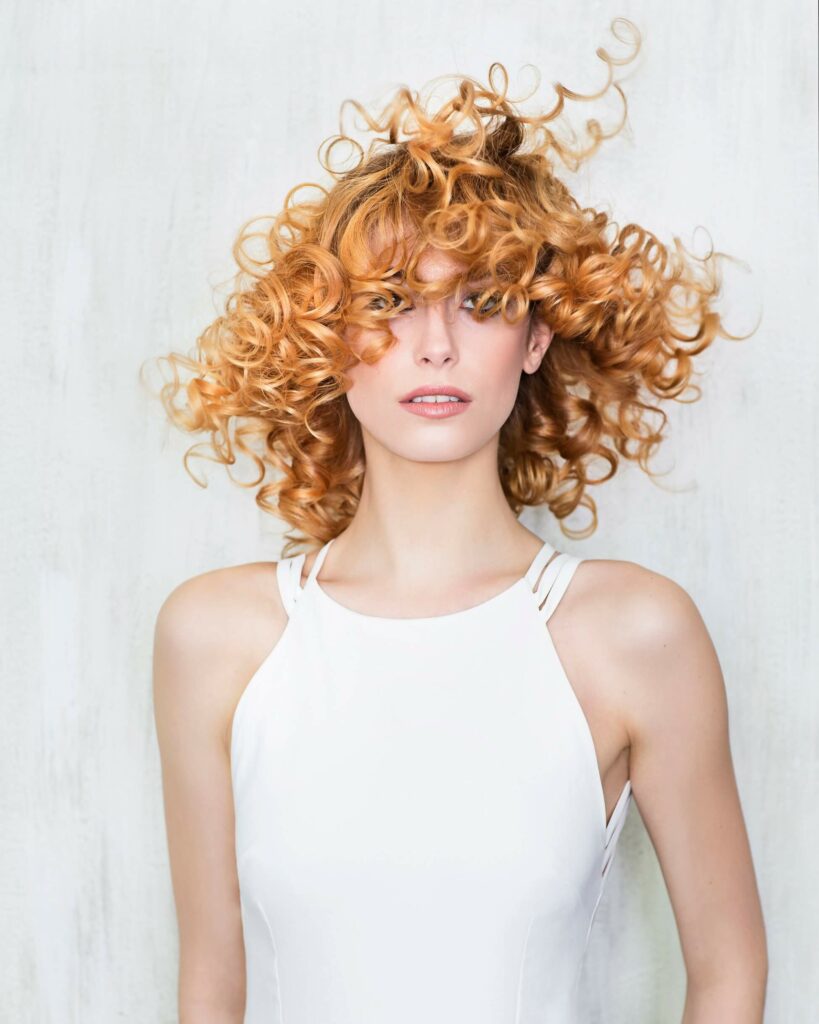 That's why it's recommended for the curly population to wash their hair as little as possible – every week or even less if you can. During washes, they should only shampoo the scalp instead of the entire length as this will dry out the ends even more (don't worry, the ends will get washed when you rinse out the shampoo).
Of course, if you have a physically demanding job, an intense workout routine, or get physically dirty, you will need to wash your hair more often and risk that dreaded frizz. Which leads us to your next tip…

Moisturise, moisturise, moisturise
No matter what type of curly hair you have (wavy, loose, tight, coiling, or artificially permed hair), curled hair is naturally prone to dryness, frizz, and breakages.
Curly hair craves moisture, so introducing a moisturising routine (with the right products – more on that later) can make all the difference.
Leave in conditioners, moisturising oils, serums, and protein-enhancing products are your best friends. As we've covered, shampooing your hair too often will damage it and leave it thirsty. Instead, a moisturising routine is your best bet.
Applying a leave-in conditioner once to twice a week to wet hair will give it a moisture-boost and keep those curls in place. Moisturising oils and mousses will keep those frizzy ends at bay (remember to apply oils to dry hair, otherwise they won't soak in), and protein hair treatments will help keep curls defined and hydrated. You can also get protein and other nutrients through your diet.
 
How do you choose curly hair products?
There are so many assorted products out there which promise beautiful curls. A quick online search and you're overwhelmed with the amount of choice. Not to mention budget restrictions, hair type options, and different brands. 
To make it simple, here are some rule-of-thumb options to look out for when trying out different products until you find the right one:
Try to go natural if you can. Harsh chemicals used to clean your scalp will simultaneously dry out your bouncy curls and leave you with dry, brittle hair that might lose its bounce. The biggest culprit of this are sulphates and silicones, so when you're choosing your next product, look out for the marker: 'sulphate and silicone free'. It'll be there on the bottle. 
 
Read reviews. The curly population all know the struggle of product buying, so the reviews tend to be honest and can suss out a suspicious serum or help you find an underrated gem. 
 
Check out the description; is this product for your hair type? There are lots of different types of curly hair, so before buying you need to find out what type of curl you have and if this product is right for you. 
 
Light-weight products for the win. Curled hair needs a lot of attention with various products for different needs. That's why it's best to go as light-weight as possible so they don't weigh down your curls or make them seem greasy, leading to an early wash.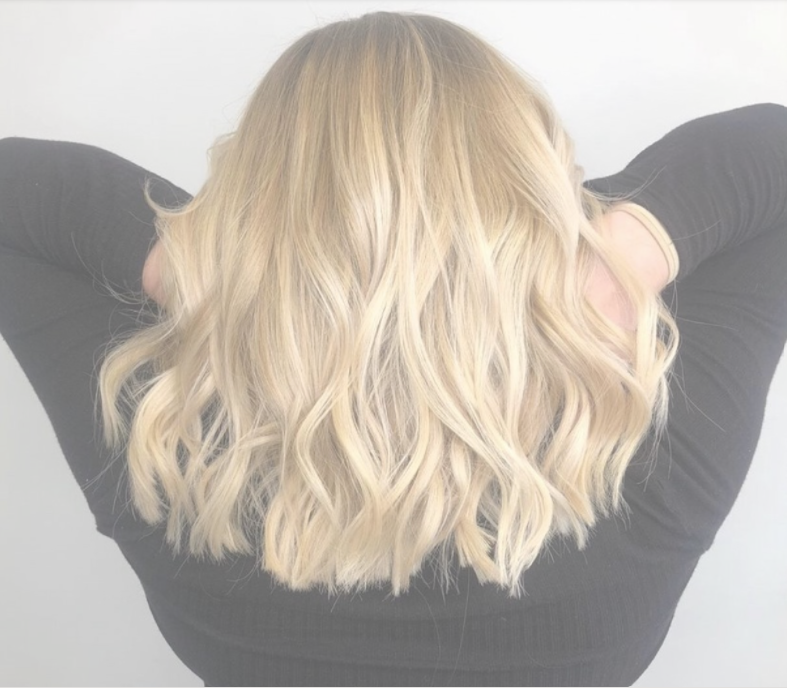 Style like you mean it 
One fast way to ruin a good curl day is to style it wrong. Luckily, there are a few ways to prevent this scenario: 
When brushing your curls, no matter if they're coiled, wavy or loose – do this when it's wet, from the bottom up and with a wide toothed comb. Brushing dry curly hair ensures you're in for a frizzy day and there is no amount of product that can help. 
 
When you're styling your curls after a wash, try to get the products in as soon as possible to get those curls defined and separated. Once your hair starts drying, the products can sit on top of the hair rather than soaking in causing your hair to go "crunchy". 
 
If you're drying your hair, use a diffuser or a diffuser add-on to your hairdryer which will space out the hot air and prevent drying out your hair and causing frizz. Also, tip your head upside down when drying as this will prevent fly aways and keep your tresses from getting distressed. 
 
If you're drying, adding in products, or styling your hair – scrunch, don't rub. Rubbing your hair will separate the curls and cause unnecessary damages, breakages and disrupt the curl pattern. Scrunching your hair will keep the curls together, add in extra bounce, and won't damage your hair. 
Protect your curls
Finally, protect your curls where you can. As much as curls can be beautiful, they are temperamental, and there are a few household staples that might be doing more harm than good: 
If you haven't already, swap out your cotton sheets for silk ones. Cotton pillows not only soak up your hairs natural oils making it dry and brittle, but they cause friction and static on the sheets which leads to frizz and excessive bedhead. 
 
If silk sheets really aren't your thing, you can try 'the pineapple trick'. Just gather up your hair at the highest point of your head and tie up. This will keep your curls defined overnight and avoid frizzy friction in the morning. 
 
Cotton towels are another culprit. Again, the cotton soaks up your hair's sebum – as well as weighing down your curls and ruining the definition. Microfibre towels, or even t-shirts, are a good alternative to wrapping up your hair when it's wet. 
 
Hairbands can cause damage to your hair and ruin the curl definition. 'No-crease' hair bands (the spiralled alternative) or scrunchies are much softer on your curly hair. 
At NOCO we're well versed in styling and cutting all types of curly hair. So, if you're in need of a fresh new haircut, some styling tips or anything else, contact us today and we'll get you booked in. 
The days become longer and brighter, which can only mean one thing: summer is here! Although summer means beach days and holidays, it's important to know the dangers of those UV rays. 
You wouldn't step out into the summer sun without lathering up in sun cream, so why forget about those luscious locks?
Just like your skin, the sun will damage your hair too. Between sun, sea, and sand, your hair goes through a lot in those summer months. Without the correct hair care steps, the damage can really take a toll on your tresses. Read on to learn how to maintain healthy hair in the summer. 
How sun can damage your hair 
Those hot days and UV rays can be very damaging to your hair. It is crucial to understand those effects and the importance of protecting your hair from the sun. 
Cuticle damage – The cuticle is the outer layer of hair protecting the inside of the hair shaft from damage. The UV rays can break this down, causing your hair to dry out, your hair will then attract humidity and humidity means … FRIZZ! 
Inner damage – The sun weakens the internal structure of your hair and makes it prone to breakage and split ends.
Colour damage – Coloured hair is even more prone to sun damage. Colour treatments can already leave your hair dehydrated, and too much sun can leave it even more vulnerable to damage. Not to mention – the UV rays perform as a bleach which will slowly but surely fade any colour. Some more colour treatment tips to come… 
Water damage - There is nothing like a dip in the pool or a splash around in the sea during those hot summer months! However, sometimes the things we love hurt us the most… 
While you're splashing about in the pool, chlorine is stripping natural oils from your hair, making your hair dry and weak. This can lead to breakages. 
Salt water can have very similar effects to chlorine water, minus the chemicals. Salt water strips the hair of moisture, making it dry and more susceptible to breakages and split ends.  
How to know if your hair is sun damaged
Exposure to sun for a longer period of time will make changes to your hair more noticeable. Signs of damaged hair are:
Split ends – the heat stripping your hair of moisture will make it more prone to split ends and breakages.
Texture – being in the sun or the pool will strip your hair of its natural oils, causing it to become much more dryer and brittle. So, say goodbye to your silky-smooth hair.
Discolouration– UV rays react with the melanin in your hair, causing pigment changes. The chemicals in chlorine can also react with your hair – especially if it's dyed! – altering the colour.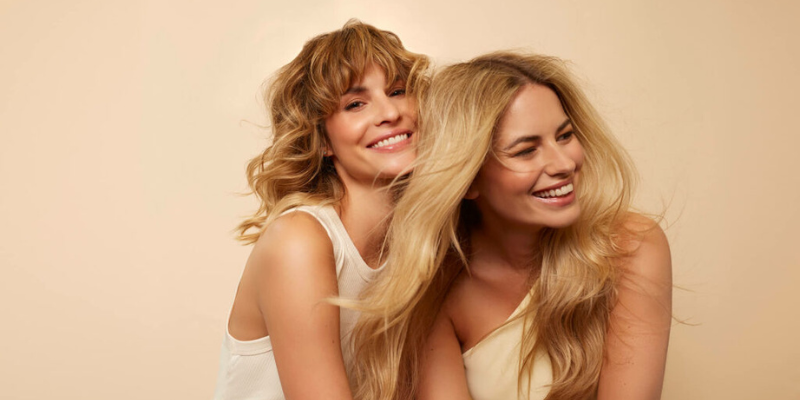 Tips and tricks you need to know to keep your hair healthy in that summer heat
Start with a summer trim 
It is important to give your hair a head start for summer. Visiting your salon and getting rid of those split ends will keep your hair healthy and easy to maintain in those hot summer months. 
Mask the Mane
One of the obvious and simple answers to protect your hair from the sun is wearing a hat or a scarf. Wearing a hat or a scarf act as a physical barrier to protect from those harsh UV rays! 
UV protection 
The first thing you do if you know you are going to be spending a day in the sun is lather up your sun cream so why not use the same protection for your hair. UV hair protectants come in all shapes and sizes, from gel to powder. Research the best product to protect your locks!
Hydration 
This is a tip you really shouldn't ignore. You could be doing everything right to keep your tresses intact but, without correct hydration, your hair will start to show signs of stress. Drinking water will not only provide hydration for your body but to your hair strands too!
Keep away from heat styling tools
With the sun already scorching your strands, using straighteners, curling irons or hair dryers will add to the heat damage. Try using more natural methods of styling your hair in the summertime. Air drying and braids will be your best friend.
Washing your hair 
It is likely that you will be washing your hair more frequently to help combat the dirt and sweat. 
However, beware of the fact that overly washing and shampooing your hair will strip any natural oils, therefore further drying your hair out! 
Try washing your hair 2-3 times a week and switching out your shampoo and conditioner routine for a more moisturising option. This will help with locking in any moisture in these drying months. 
A pro tip from us this summer is to rinse your hair with cold water after you wash your hair for maximum shine. This is because it will close the hair cuticle and allow the hair to reflect more light. 
Treatments 
Hair masks and leave-in conditioners will help you with adding that extra bit of moisture. Using moisturising treatments will add an extra layer of protection from those UV rays, making it harder for the sun to damage your hair. 
This tip is key if you are in and out of the water! Fully saturating your hair before diving into the pool will lock in that moisture it needs after sun exposure. Note that already wet hair won't absorb as much saltwater or chlorine chemicals.
Fight the frizz
In the heat and humidity, frizzy hair will be your worst enemy. Keeping your hair healthy and well maintained will help keep your frizz to a minimum. Keep your eye out for shampoos and conditioners with two ingredients: amino-silicones, and cationic surfactants, these two ingredients will help neutralise your hair and prevent the humidity from winning this round!
If the frizz is getting the best of you this summer, here at NOCO we offer Phrizzy-o-therapy treatment to help combat the humidity. 
Colour care
Coloured hair is already tricky to maintain, let alone adding those summer elements into the mix. If you have coloured hair, exposure to the sun can have many negative effects on your tresses. 
Chlorine chemicals can strip out the colour your hair is dyed and often turn the dye brassy or faded. Ensure you are using colour preserving hair care products during the hot summer months. 
Dyed hair is a lot more prone to dryness as the strands are already stripped of natural oils more than undyed hair. Using hydrating products is your only answer at this time of year; don't let your hair damage ruin your time in the sun.
There you have it …
Understanding the importance of hair care is vital during these summer months! Stick to our useful haircare tips for summer and help protect your hair.
Here at NOCO, we are here to help you with any hair care needs, whether you are wanting your start of summer trim or a deep conditioning treatment to help bring back your shine.
 Contact us today to book this summer!

Over the last year, we've loved becoming a part of the Wells community.  
We've had the pleasure of making hundreds of our guests feel amazing, hosted unforgettable events, and created some out-of-this-world looks.
However, all good things must come to an end.  
We can now officially announce that we've made the decision to move out of our Wells Hair and Beauty Salon and will no longer be offering NOCO services there.
This was a difficult choice, since we've met so many amazing new clients we'd love to continue to serve. However, we've come across some difficulties concerning the salon space and feel it's ultimately the right decision for the business.
We're working on securing a fantastic new building to transform into our next NOCO location. We can't confirm exactly where it is yet but we're all very excited about this next step in our journey, so watch this space!
In the meantime, you can still find us and all of our hair services at our flagship salon in Clifton.
See you soon,
Noel, Corey, and the NOCO Team