Clifton, Bristol
Our first salon located on Whiteladies Road, in the heart of Bristol. Come see where the NOCO ethos was born.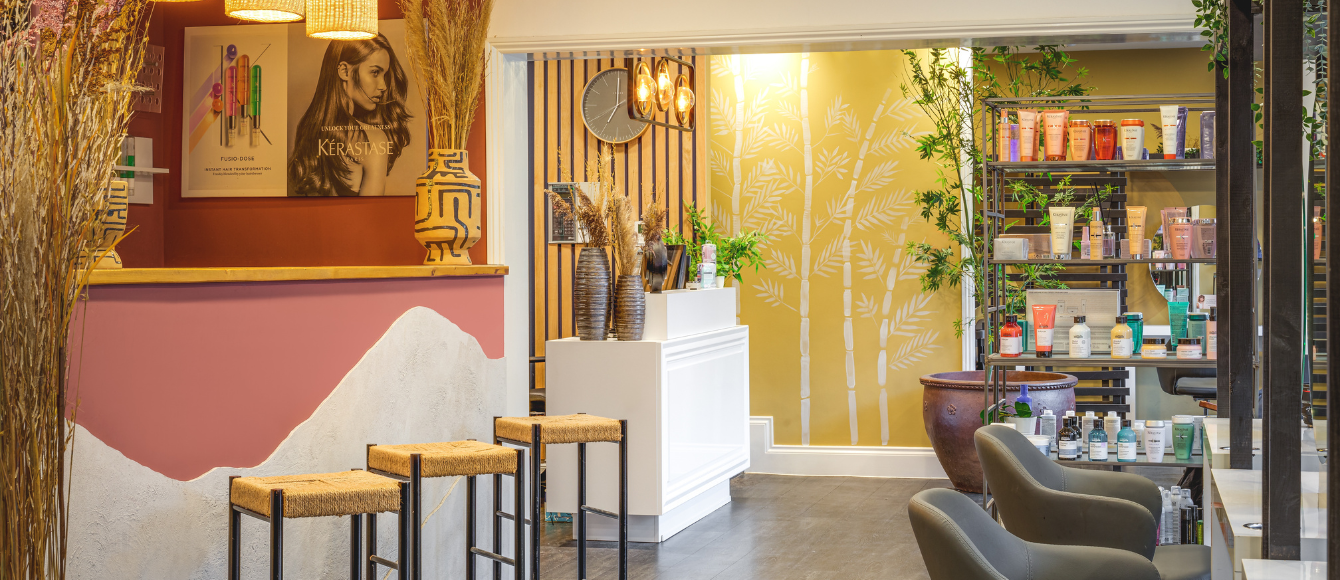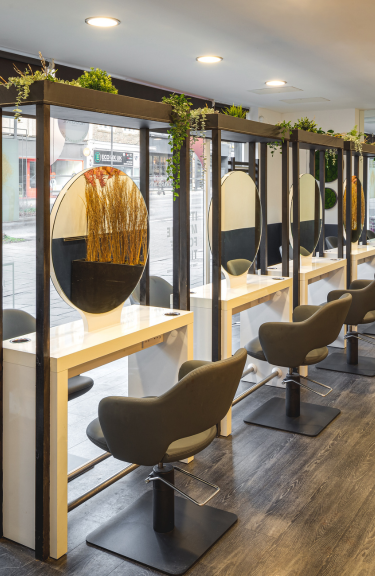 Where it all started
Our journey started in our award winning salon in Clifton, on Whiteladies Road. This is where we achieved global recognition for our standards and commitment to Customer Service. Everything that we do at NOCO is about you and how you feel – mind, body and soul.
Our Clifton Salon
There are hundreds of hair salons in Bristol, so what makes NOCO special? Some would say it's the expertise of our stylists, or the ability to get a Vitality or Clifton Cut – both invented by our Creative Director. However, we like to think it's the standard of our customer care.
Right from the start, we were determined to go above and beyond for each one of our clients. This shines though in everything from the talent we hire, to the time we take to consult on new colours or styles, to the drinks and head massage our guests receive at the start of many of our services.
Whether you're coming in for a quick cut and blow dry or a complete restyle and colour, we promise relaxing, professional experience that leaves you feeling incredible. Love your hair or your money back.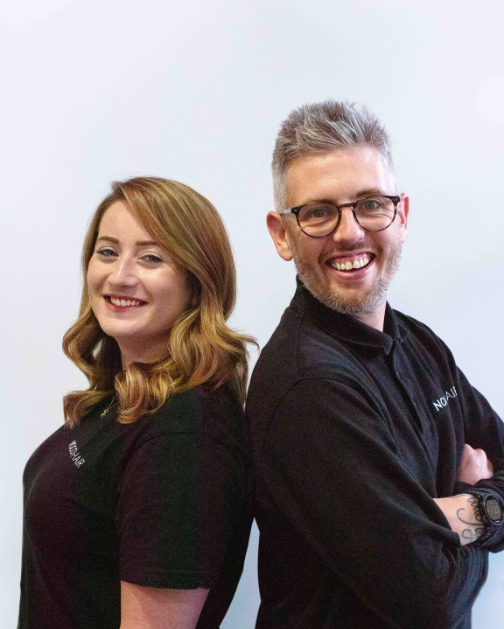 Hair Cuts and Colouring in Central Bristol
Located on Whiteladies Road (between the bustle of Park Street and the green of the Downs), our Clifton Salon is an oasis of understated glamour just a short walk from the City Centre.
We offer everything from full head highlights, to creative colouring, to blow dries and re-styles, to nourishing hair treatments. Our stylists also pride themselves on their aftercare.
Not only do we offer a free wash and blow dry two weeks after your first hair service with us, but every visit comes with expert advice. Whether you want to learn more about hydrating coloured hair or bringing the best out of your curls, our team are in the know!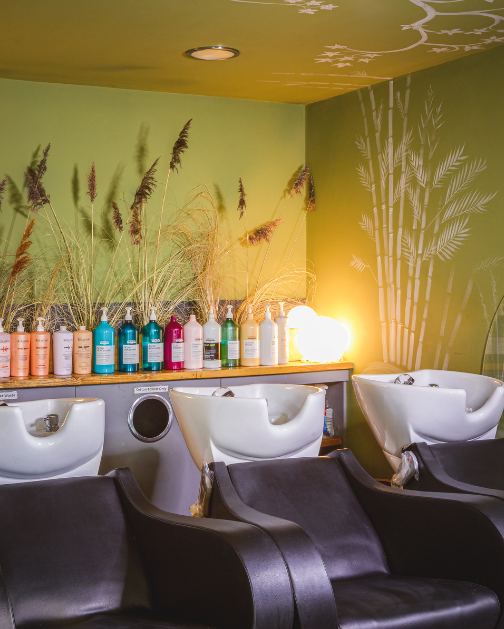 Address
Noco Hair
147 Whiteladies Rd,
Redland, Bristol
BS8 2QT
Opening Hours
Monday 9:30am – 6pm
Tuesday 10:30am – 6pm
Wednesday 9am – 6pm
Thursday 8am – 7pm
Friday 8am – 7pm
Saturday 8am – 5pm
Sunday – Closed
Service Pricing
Your NOCO journey begins with choosing a hair service. Our price list covers a variety of options for different stylists and hair lengths. We are proud to be a gender-neutral salon, so varying prices will always be based on your hair length and type – long, thick hair can take longer to style- rather than what gender you identify as.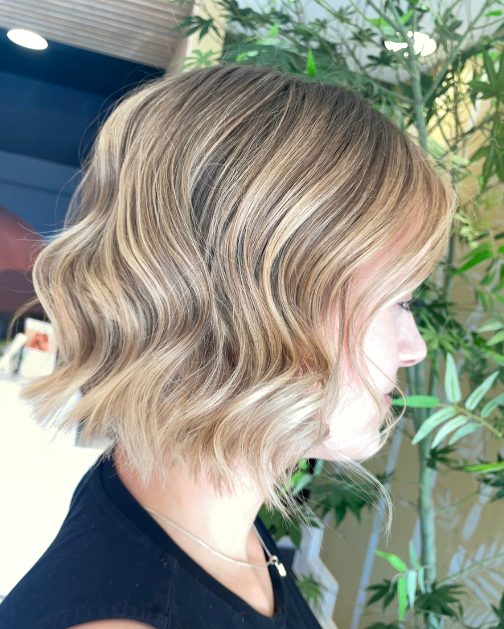 Relaxation Zone
Here at NOCO, it's important to us that your salon experience is as enjoyable as possible. That's why we always go above and beyond to make sure your every need is catered to, whether that's with a hot drink of your choice, or a luxurious shiatsu head massage.
After all, why should the treats just be for your hair?
Your relationship with your hair salon should be a lifelong love affair, which is why we like to treat our returning guests too.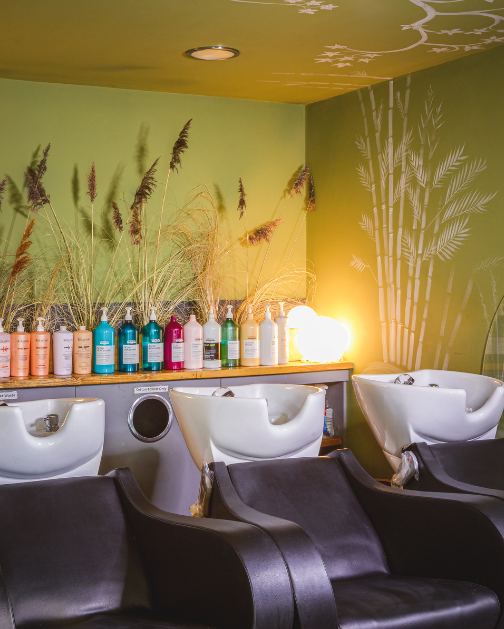 Guest Guarantee
At NOCO, we believe that a good client-salon relationship should be a lifelong love affair. You're not just a customer- you're our guest.
This is why we offer all new guests a free wash and blow dry two weeks after their first service. If you don't 100% adore your new style for whatever reason, we will fix it there and then.
We also offer 20% off your next service if you return within seven weeks.
When you book in with NOCO, great hair is guaranteed.
Our guarantee: Love your hair or your money back.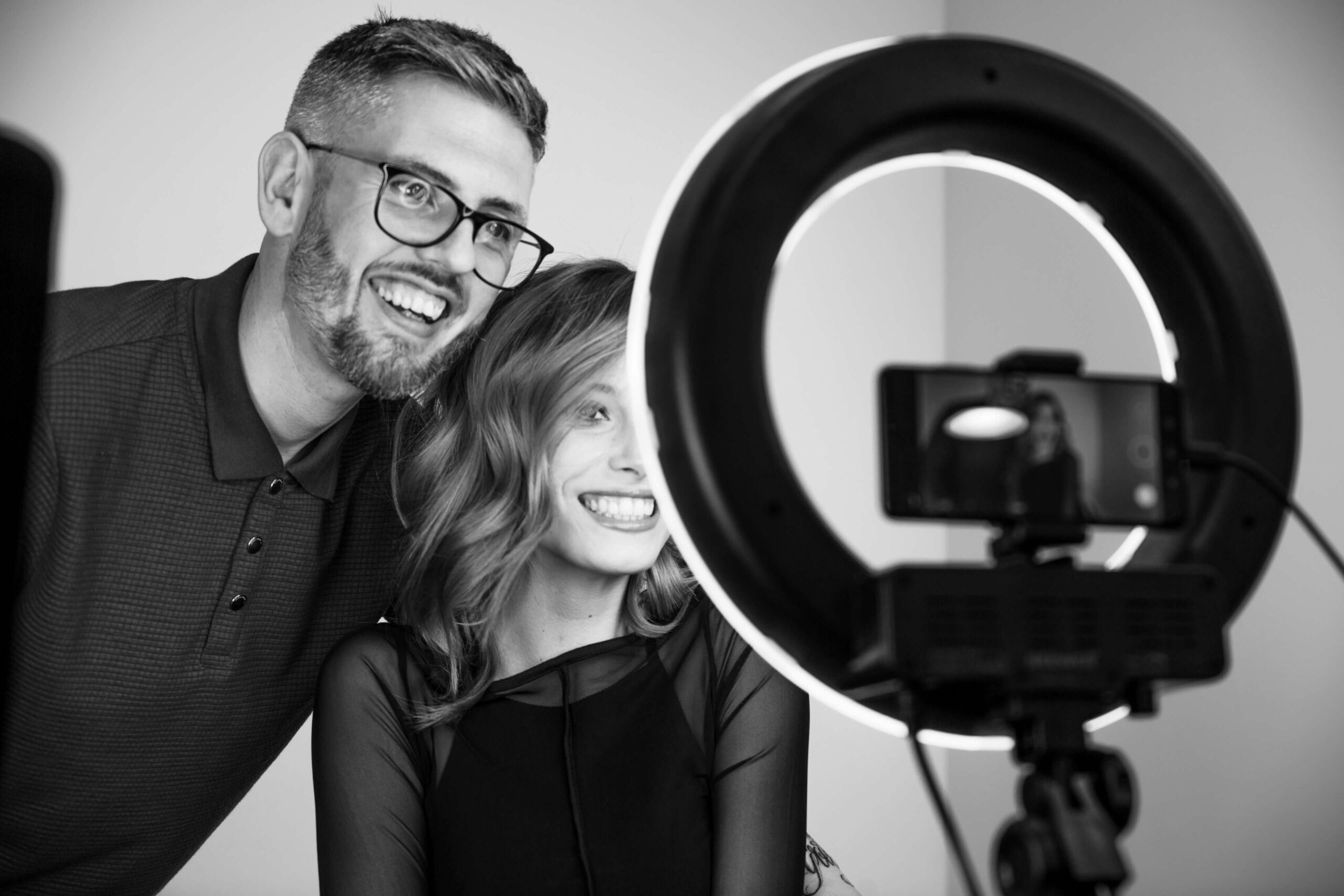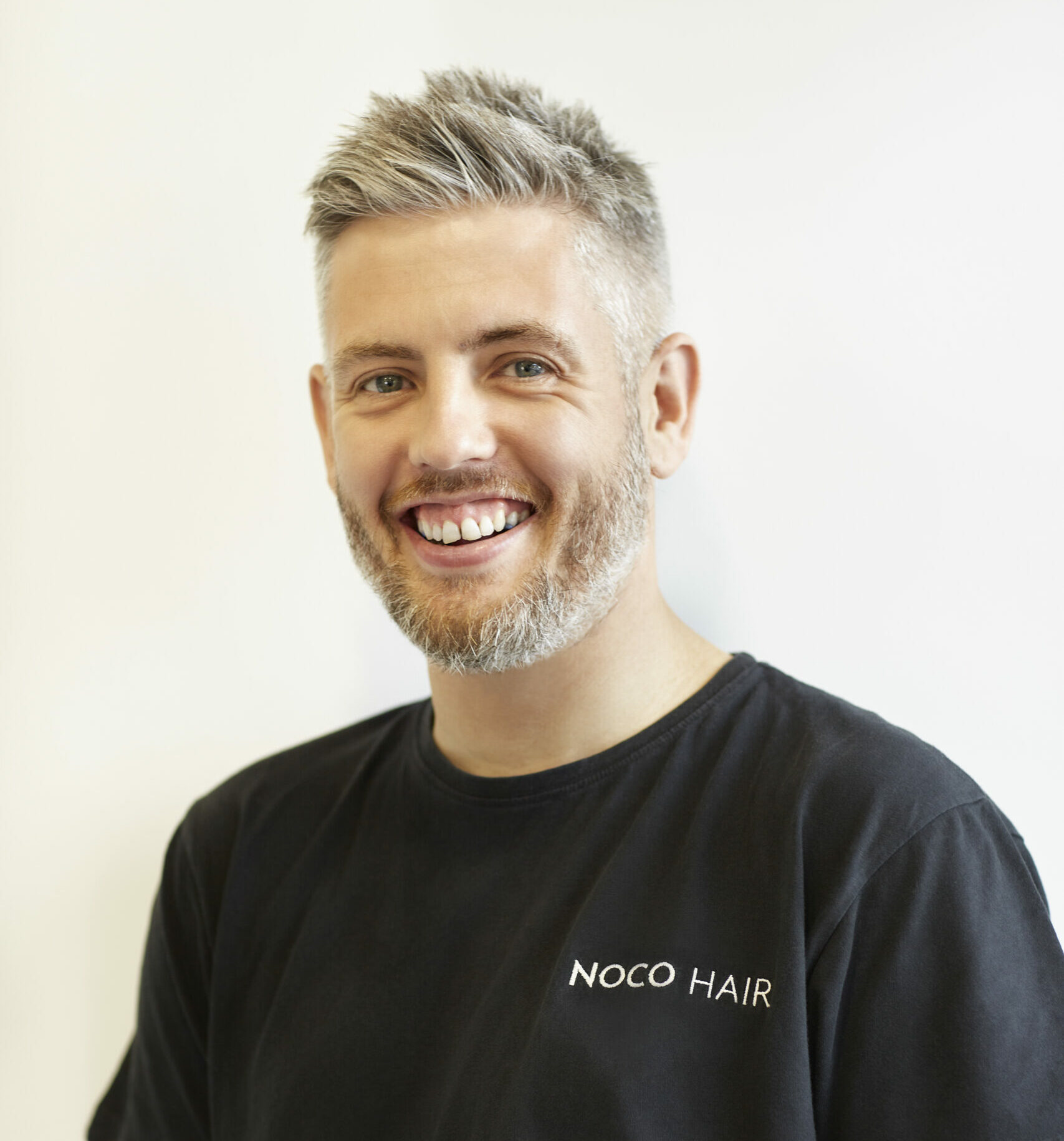 Noel Halligan
Creative Director
Top Skills: Cutting, Styling, Hair Loss Consultations
BIO:
Creative, high energy, visionary
I love to play with hair because it's such a fascinating fabric. No two heads are the same and that's what makes the job so interesting. By doing great hair I can make people happy which makes me love coming to the salon.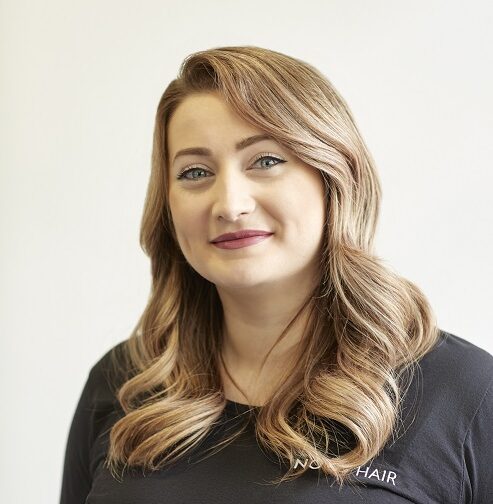 Corey Taylor
Creative Director
Top Skills: Balayage, Colour Transformation, Management
BIO:
Friendly, caring & detailed
I love getting to know my guests and making them feel amazing. I am a true perfectionist and love to create beautiful, healthy hair. As a L'Oréal Colour Specialist, my favourite thing to do in the salon is create seamless balayages, beautiful blondes and vibrant coppers.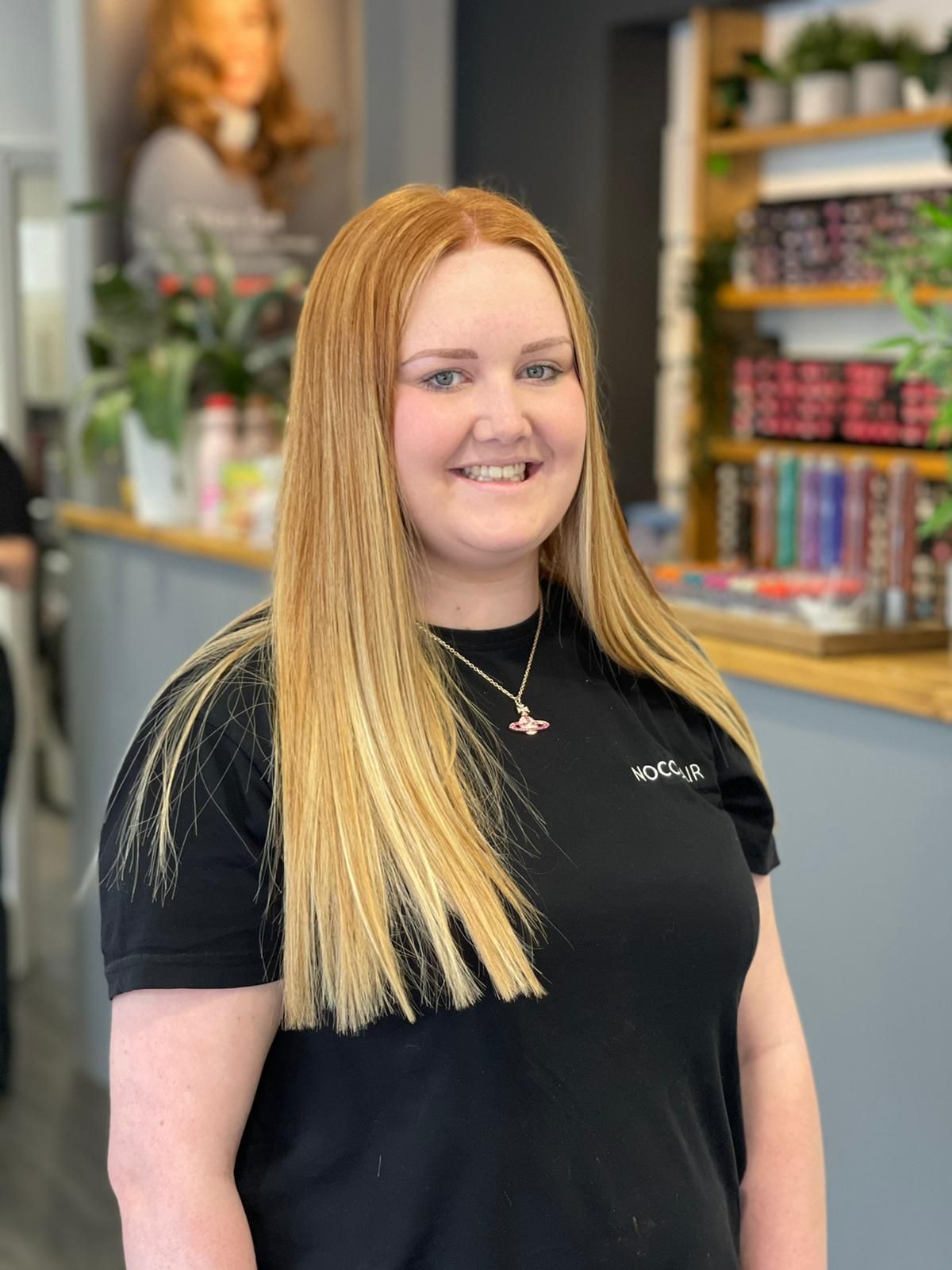 BIO:
Passionate, bubbly, creative
We are all one big family and we have the most amazing bosses, that's why I love Noco .
Sereena
Level 3 Apprentice
Top skills: Styling
BIO:
Approachable, personable, attentive
The best thing about hairdressing is being able to meet so many different people and see them smile after we have done their hair.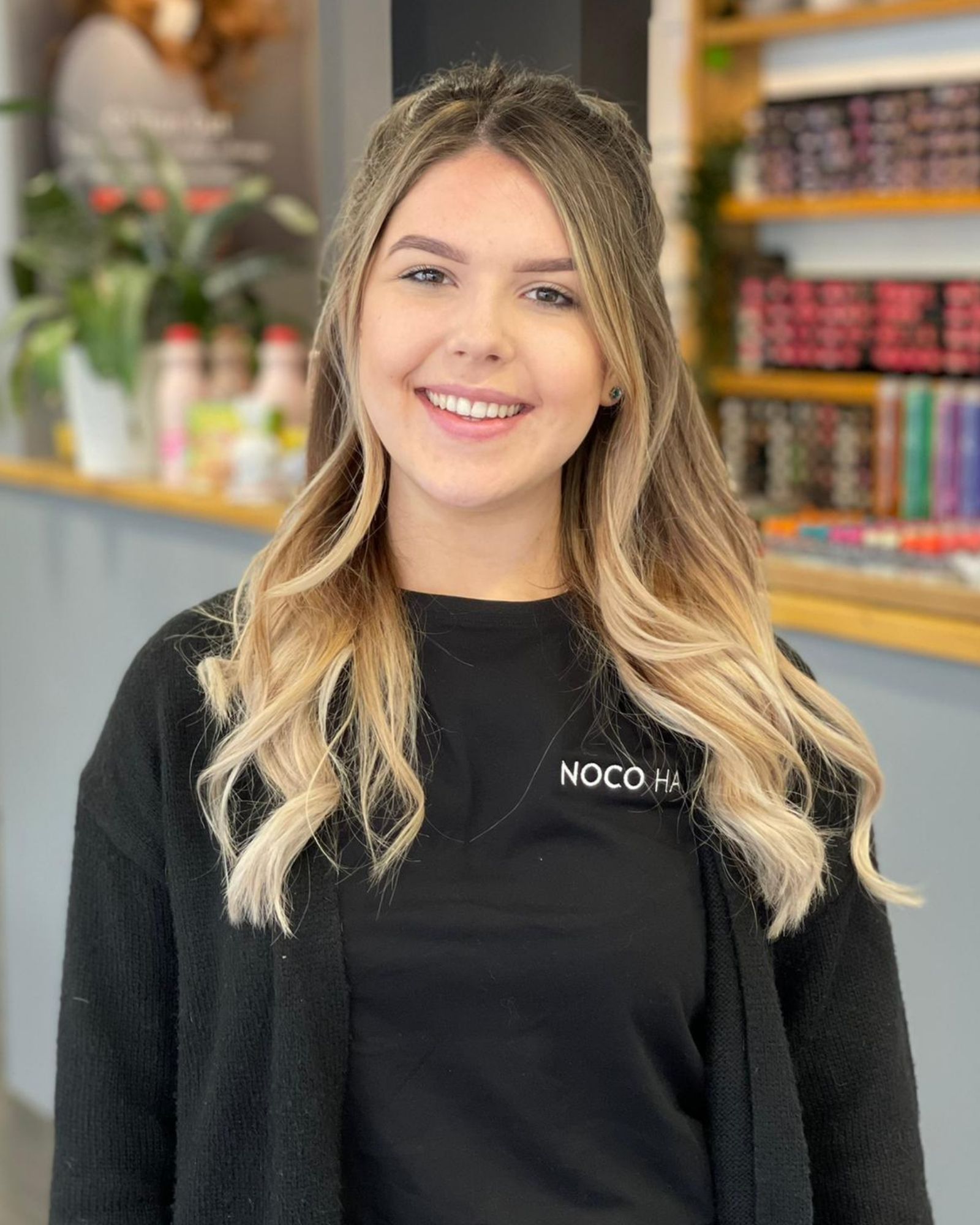 Mia
Senior Stylist / Colourist
Top skills: Highlights, Soft Blends, Balayage
BIO:
Happy, fun, loyal
I love balayage and highlighting hair, I love the way that it looks natural and enhances a person's beauty. By being clever with colour placement I can really enhance a person's look and the way they feel.
READY TO MAKE
AN APPOINTMENT?
Book your appointment today, we can't wait to help you feel fabulous.