The
Vitality Cut
Great for those with or without a fringe. A versatile, face framing haircut designed to reduce weight, adding more volume and shine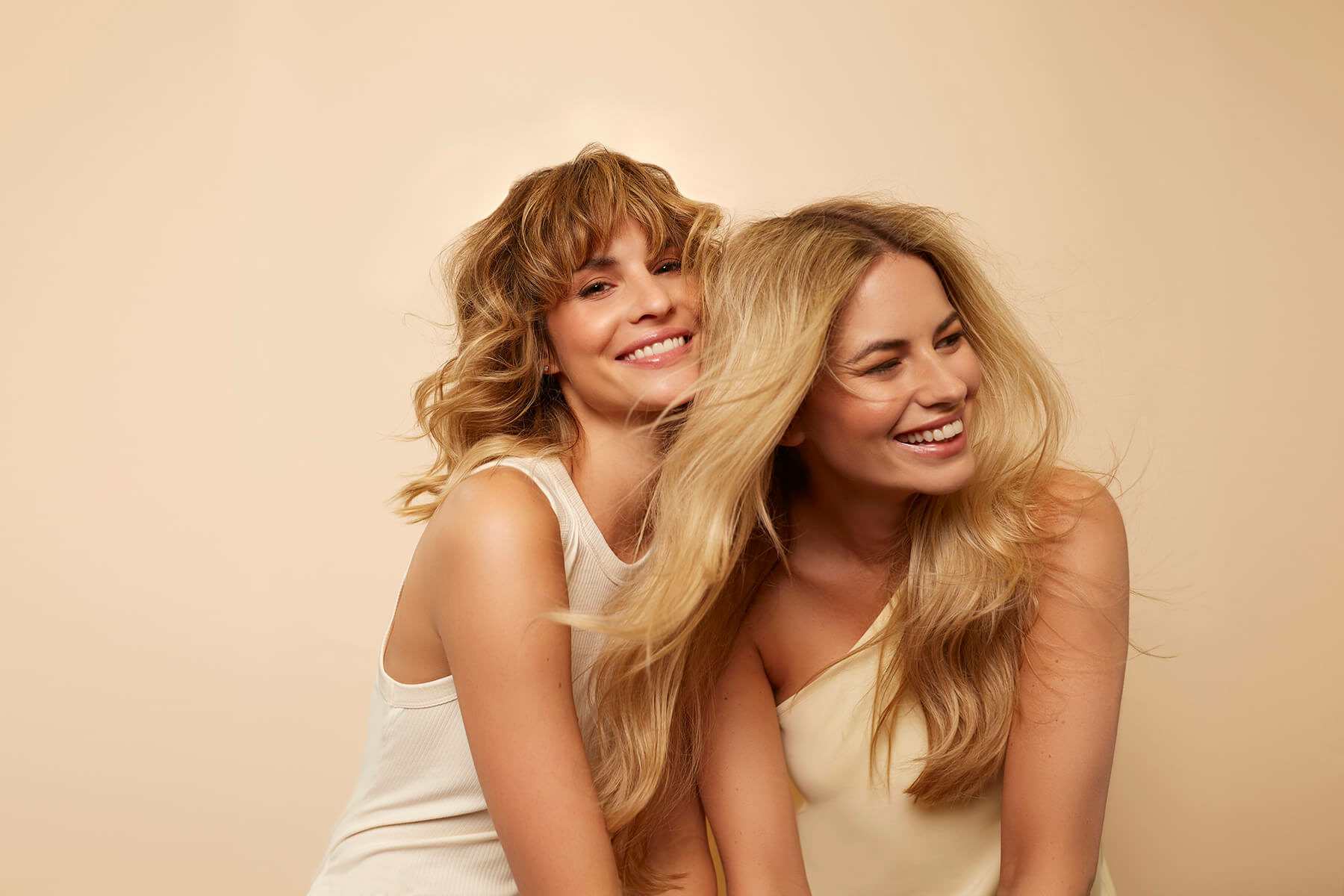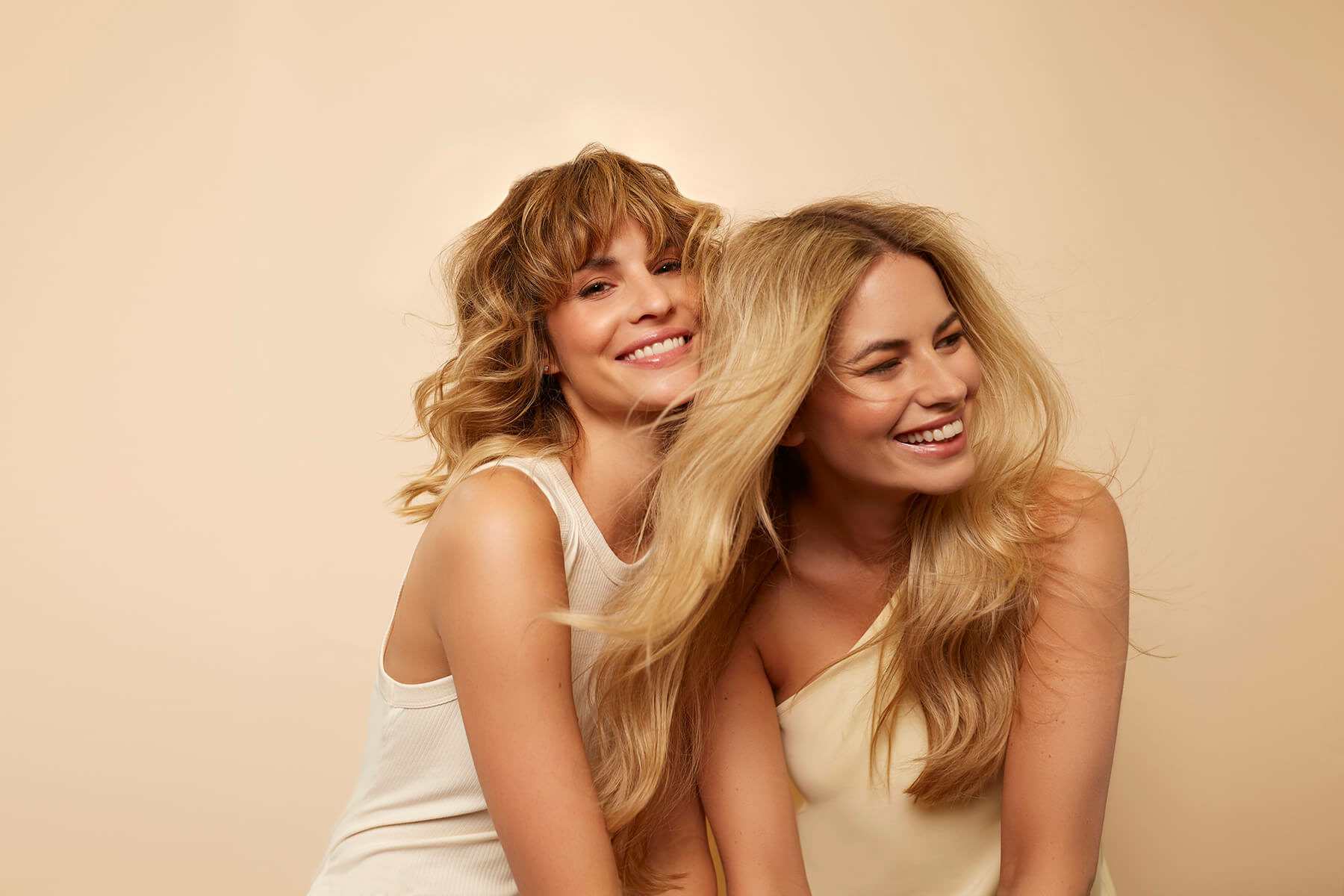 Suitable for mid-long hair lengths. Works on wavy, curly and straight hair
Frequently Asked Questions About The Vitality Cut
Does it work with coloured hair, such as balayage or highlights?
Absolutely. This can be the perfect compliment to any kind of colour, particularly balayage. In fact, removing any split ends around the face can create a smoother surface, making the hair shiny and actually enhancing the colour.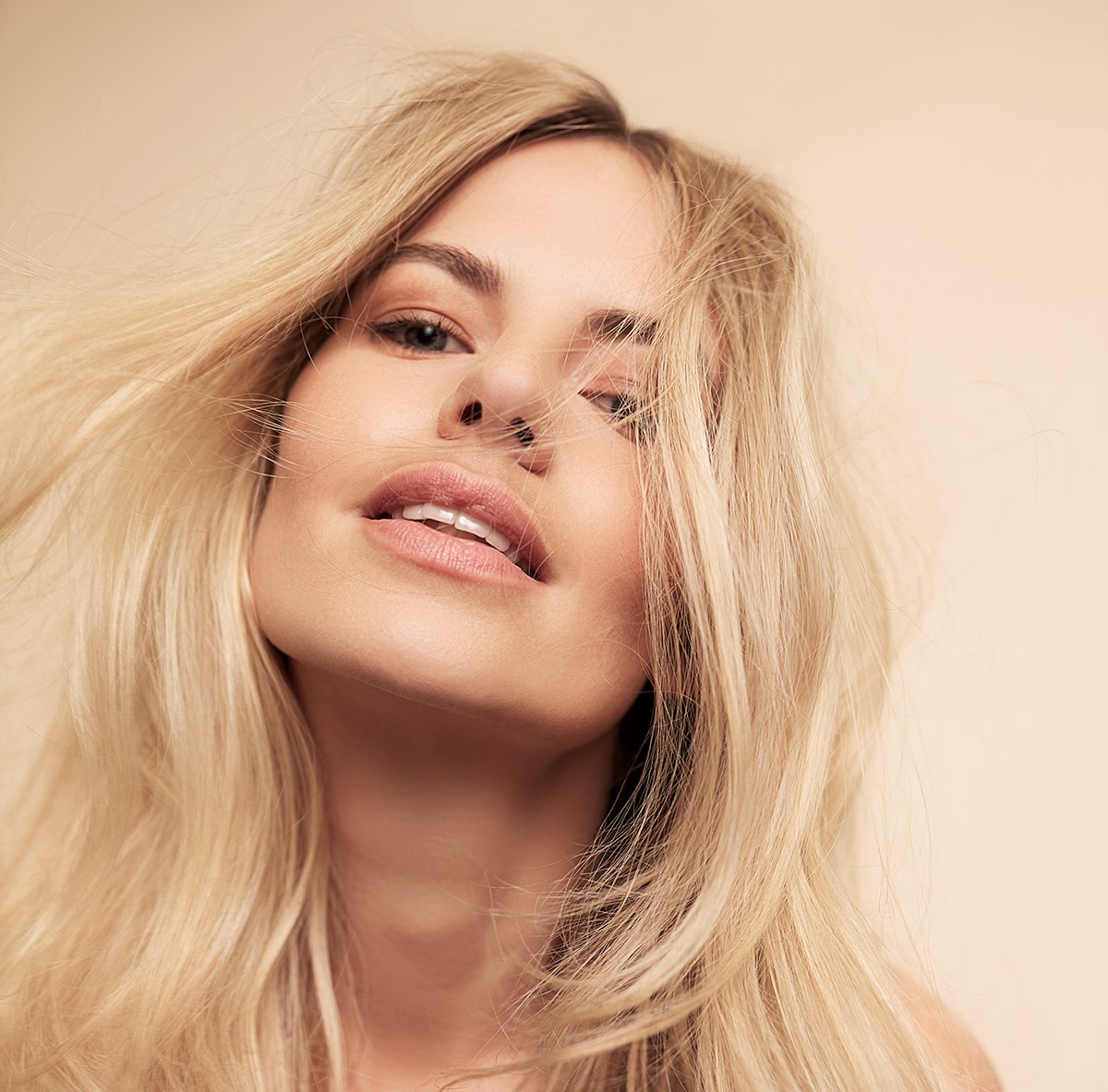 My hair is straight but sometimes I curl it with tongs, will it work for me?
Yes, this haircut is designed to be versatile enough to be worn in a variety of different ways. If you sometimes wear it straight we would always advise that you have it blow-dried straight before you curl it in the salon to make sure that it sits well both ways.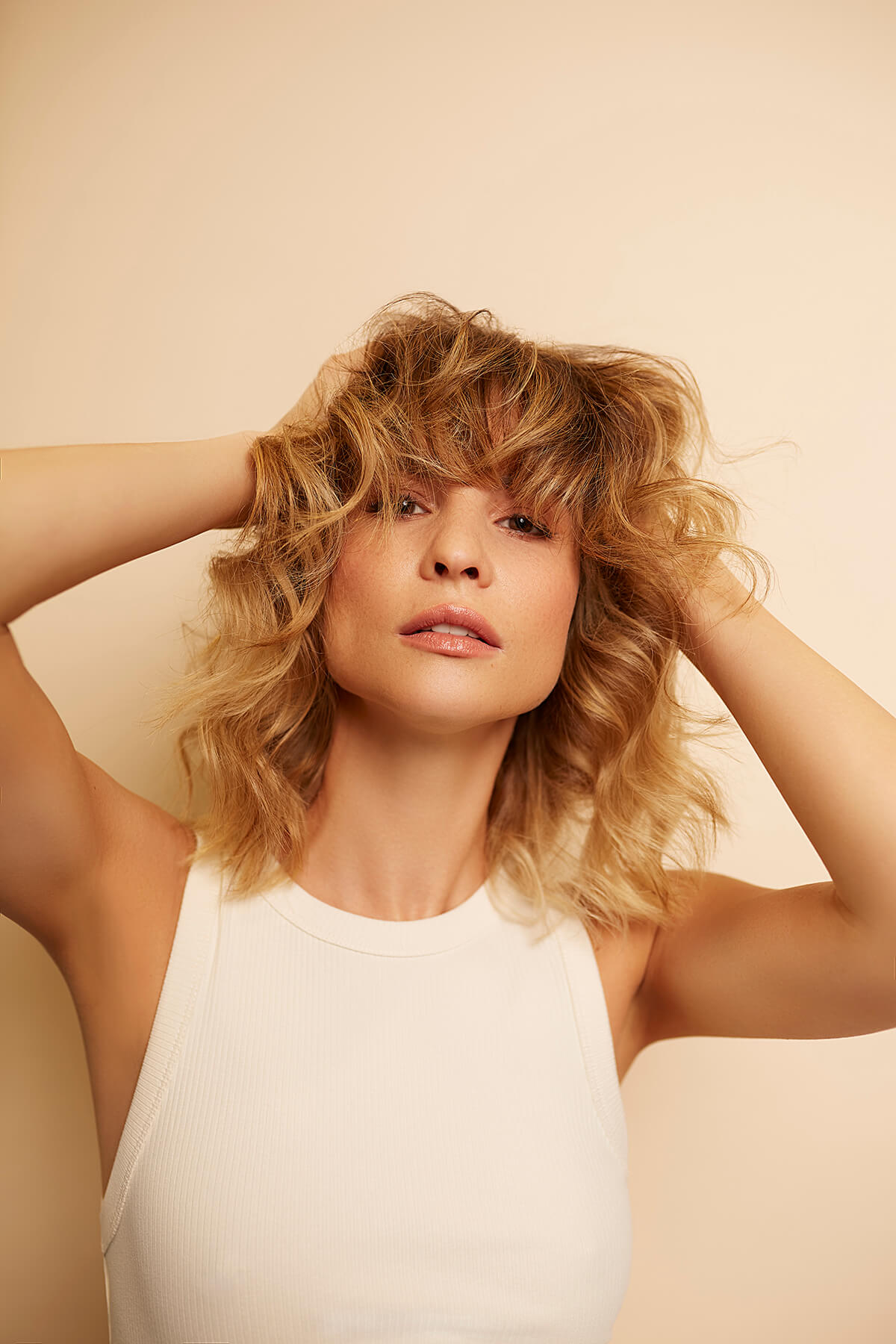 My hair is curly and sometimes I wear it straight, will it work both ways?
This haircut is all about releasing tension of weight at the front of the haircut. It is cut with structure and versatility in mind. Please make your stylist aware if you normally wear your hair with different textures or styles as choice of length will be vital in the cut decision making process.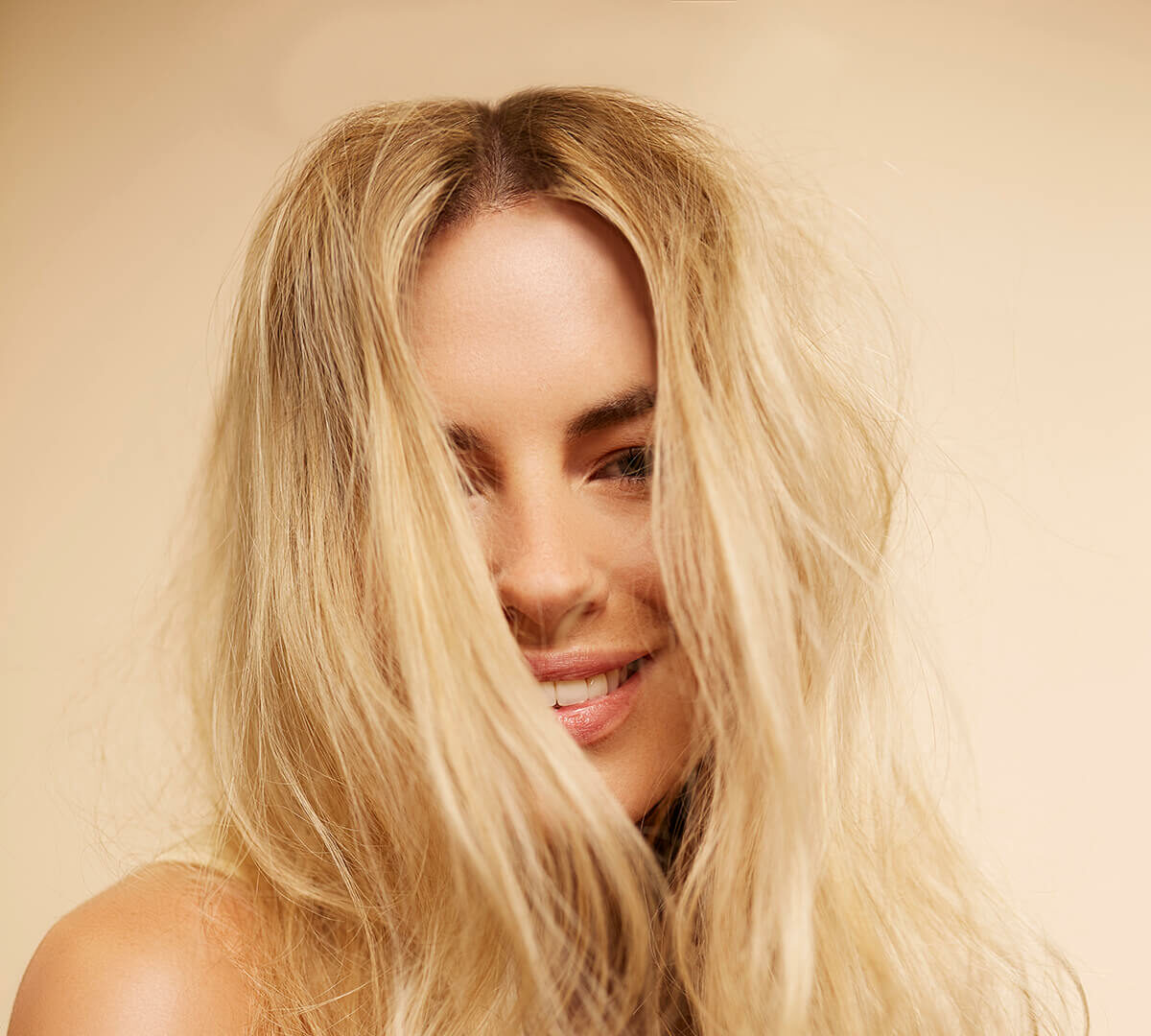 Will I still be able to tie my hair back?
Choice of length again, is really really important. 'The Vitality Cut' technique can be used anywhere from jaw length down to anywhere below the shoulders. If you're looking to tie your hair back you will need to make sure that enough length is left around the face that the hair can sweep back into your ponytail.
If you wish to have the same effect on hair that is shorter than jaw length we can use what we call 'The Vitality Variation' and adapt it to suit you.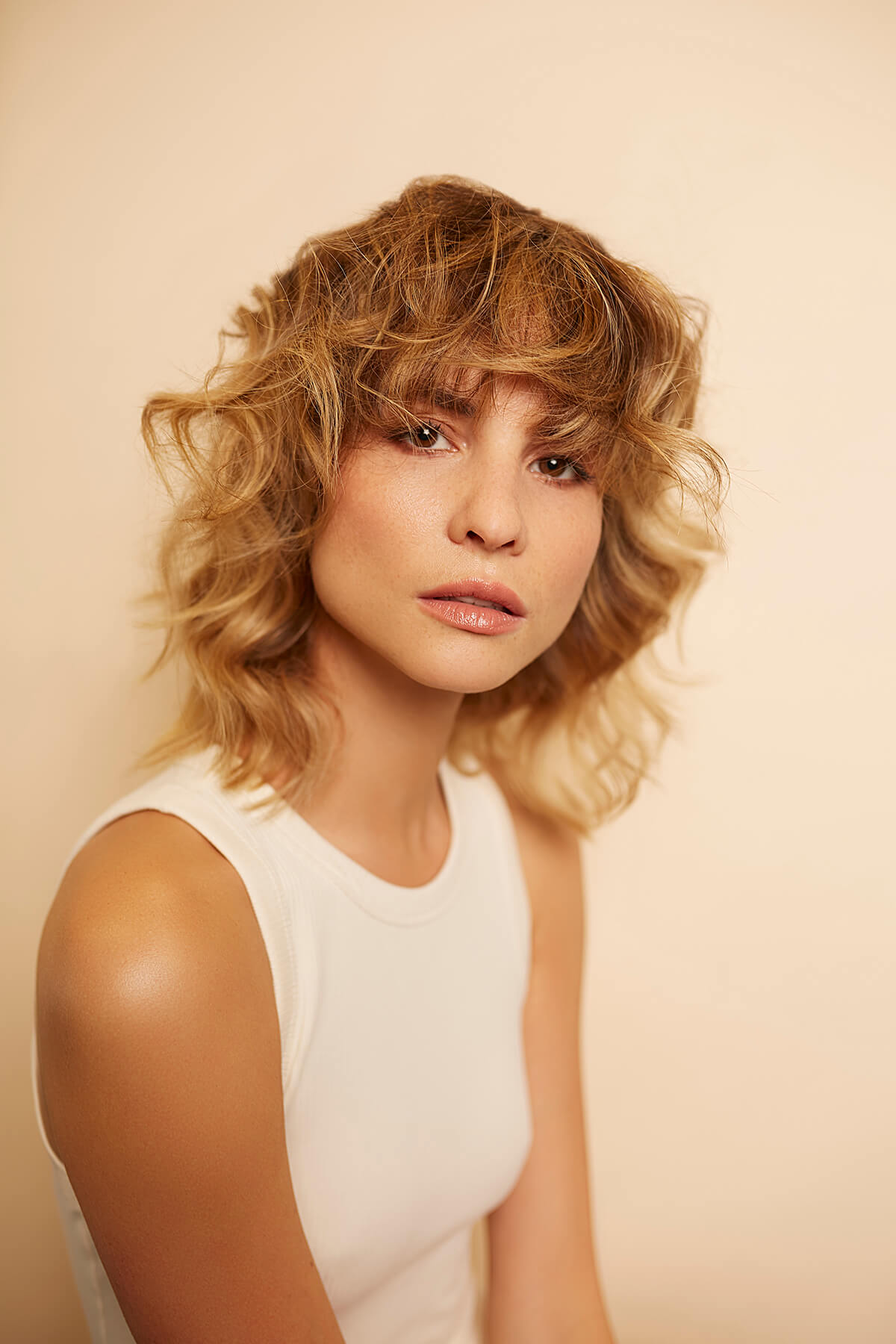 More questions answered
WILL MY HAIR FEEL THINNER BECAUSE OF THE LAYERS
As with any haircut, it is important to have a think about why hair should be cut in a certain way. If your hair is lacking volume, layers may enhance movement, giving a more weightless feel. If you are layering the hair, it is important that you and your stylist agree on the amount of weight that is left around the external shape of the haircut.
A thorough consultation should give you the confidence to know whether to layer or not to layer your hair cut.
I HAVE A BOB STYLE, WILL IT WORK ON MY HAIR?
Yes, if you want to create more shape, maybe even a slightly choppier texture you may be able to use The Vitality Cut to achieve this. We have seen some great results on bob hair, fringes, shorter cuts and longer hair.
WHAT DOES 'FACE FRAMING' MEAN?
'Face framing' means that it will enhance your natural features; nice eyes, bring out your cheekbones, enhance your smile or soften your jawline.
MY HAIR IS FINE AT THE FRONT, WILL IT WORK FOR ME?
This would depend on what you mean by fine. Hair density is measured in 2 different ways. Follicular density is the amount of hair coming out of the scalp and strand density is the thickness of each individual hair.
The Vitality Cut could be a great way to add volume to a fine follicular density where it may have previously gone flat due to the tension placed on it by weighty split ends. It could also be a a great way to sharpen up and add more structure to a fine strand density.
HOW WILL IT MAKE MY HAIR SHINIER?
Split ends are a rough surface. Hair shines because the protective outer layer, 'the cuticle' is smoothed down meaning the light literally bounces off it. When the hair has a rough surface it absorbs the light, making it look dull.
The Vitality Cut is a good way to remove the split ends that commonly occur around the face, due to the hair naturally being finer and more over processed with damage from straightening, pollution and tension from being pulled back.
READY TO MAKE
AN APPOINTMENT?
Book your appointment today, we can't wait to help you feel fabulous