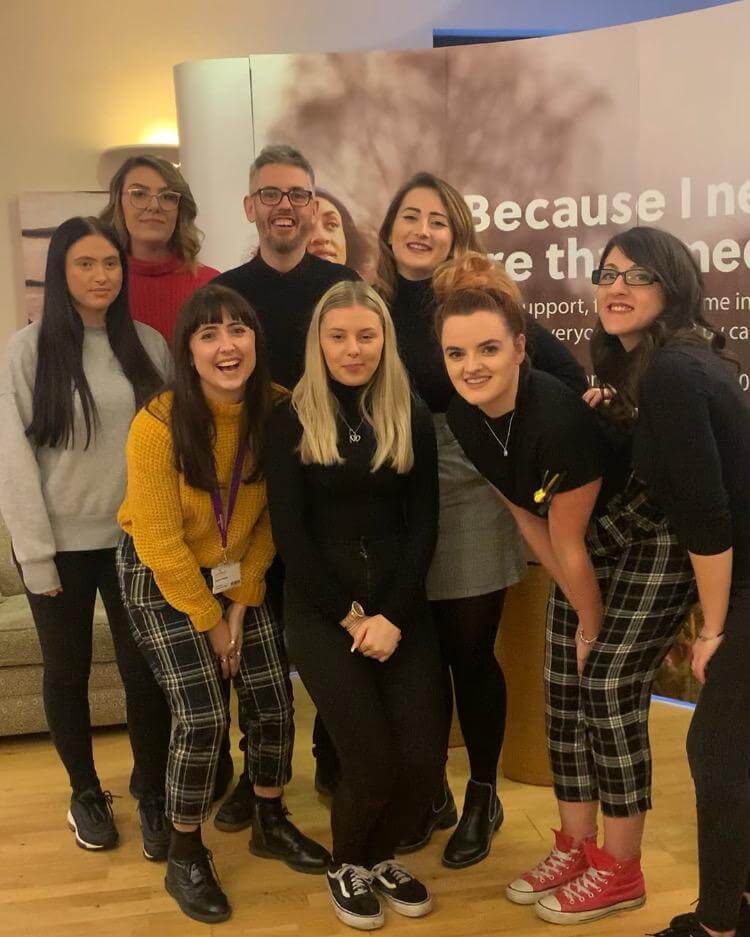 Noco Hair pop up salon at Penny Brohn UK
Awarding winning, Bristol hair salon, Noco Hair, set up a pop up salon at Penny Brohn UK on Tuesday 25 February to raise money for the cancer charity. Clients, volunteers and staff were treated to top notch haircuts by Creative Director, Noel Halligan and his team of stylists for a donation of £15 each; with all the money going the Penny Brohn UK.
The stylists worked flat out for three hours with back-to-back appointments and cut more than 20 people's hair, raising over £430. The pop up salon was part of Noco Hair's Care with Hair initiative which aims to inspire hairdressers to go out of their way to make someone feel amazing and raise money for charity at the same time.
Noel set up Care with Hair along with salon owner, Corey Taylor, following a visit to one of their oldest clients to cut her hair after she had been diagnosed with pancreatic cancer. Noel noticed the calming affect it had on his client and what an honour it was to have made an impact on how she felt.
Noel, Corey and the team of stylists from Noco subsequently teamed up with Bristol-based cancer charity, Penny Brohn UK to support more people living with cancer with the Care with Hair initiative. In addition to the pop up hair salon; Noco Hair hosted fundraising event at Christmas and Noel is training to run the London Marathon for the charity.

Noel Halligan, Creative Director at Noco hair, said: "What a fantastic afternoon! It was such an honour to work with the clients and team at Penny Brohn. Everybody was so welcoming and open to the idea of a pop up hair salon. Losing your hair can have a dramatic effect on your mood and life in general. We are in a position where we can actually help people and the way they feel and that makes us feel proud. It will mean even more when I run the London marathon to know that there is all of that support from a fantastic community. Thank you so much for having us Penny Brohn!!!"
Sophie Thomas, Community Fundraising Officer at Penny Brohn UK, said: "We are so excited to be working with Noel, Corey and the team at Noco Hair and want to say a huge thank you to all the stylists for working so hard at the pop up salon. Our clients, volunteers and staff loved being pampered by the team and are now looking very glamorous! At Penny Brohn UK we believe that people affected by cancer need more than medicine and love Care with Hair's ethos."
Find out more about Care with Hair.