Bespoke
hair cutting
At NOCO HAIR we have our own unique approach to cutting hair. We believe that everybody is beautiful and that there is a perfect haircut for everyone.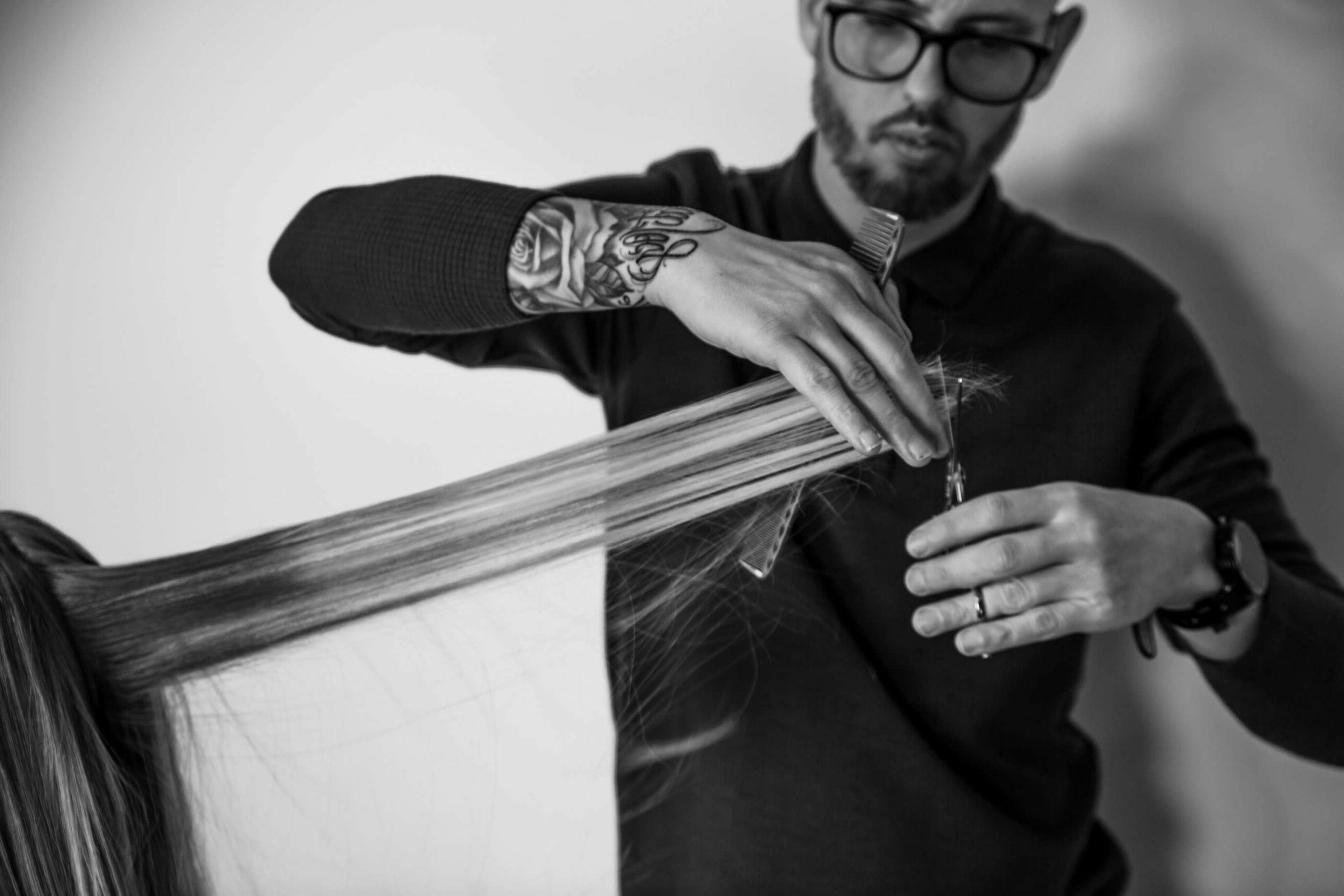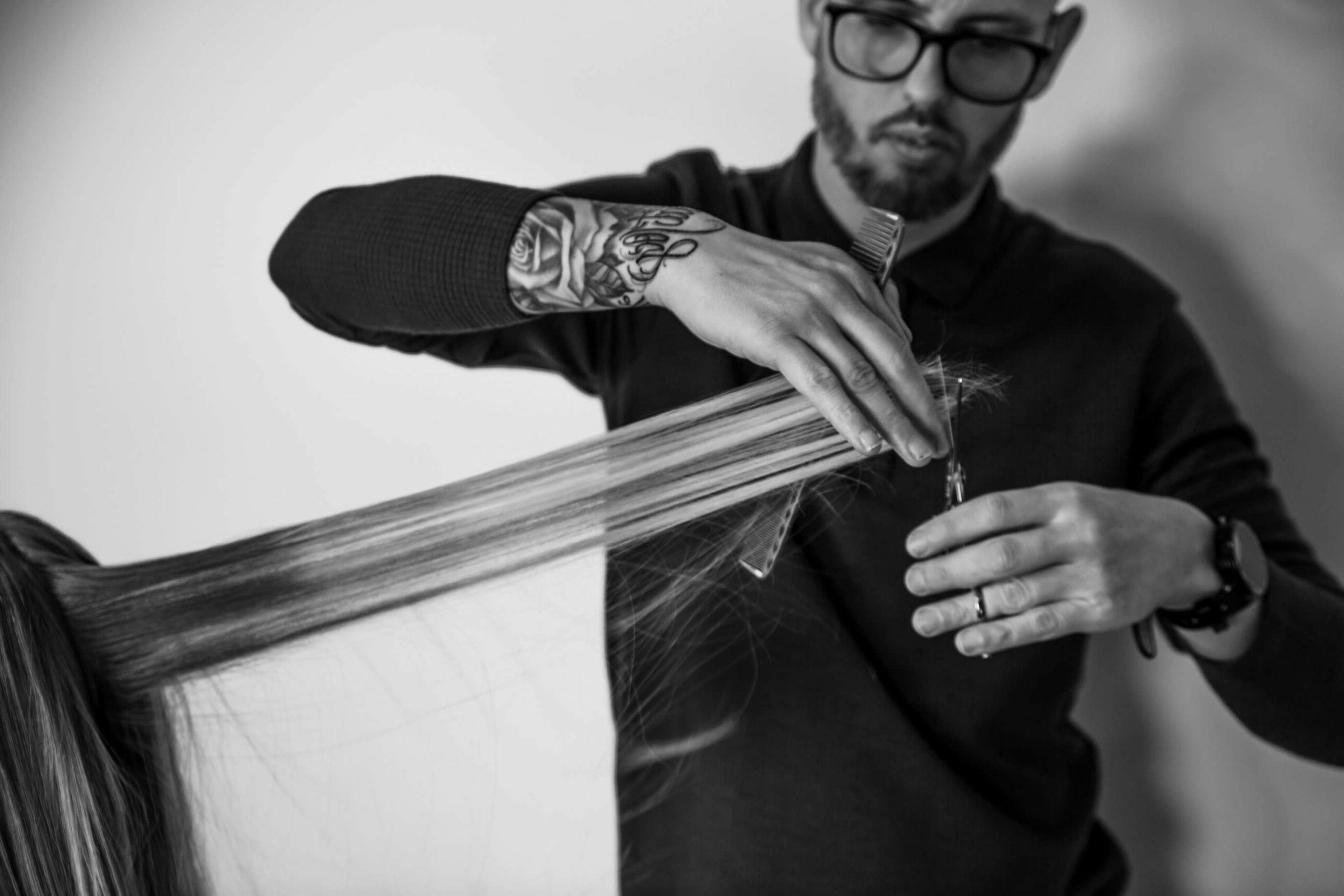 A HAIRCUT MADE FOR YOU
When we are looking at cutting your hair we look at many areas that a hairdresser would like, i.e. hair thickness per strand and density. We will look at the texture and natural movement along with your body make up such as eyes, forehead, shoulder width and neck length.
The Analysis
By doing this we get a clear picture of the 'fixed analysis'. This then gives us the ability to work with the areas that we have control over in our 'variable analysis' such as the choice of the length or our cutting technique by either cutting or using a tool like a razor to get the desired result.
Choice of length is an important aspect in all areas of the haircut. For example, if someone has broad shoulders in relation to the size of their head they may like the hair to be collar length or below as it will draw them in helping them look slimmer.
Or by widening out a fringe slightly you may be able to enhance the cheekbones giving a flattering look.
There are many things that a haircut can do for a person. You can remove weight at the back of a shorter haircut to elongate the neck which will give a much longer style.
Whatever your needs, we are able to find the right style for you.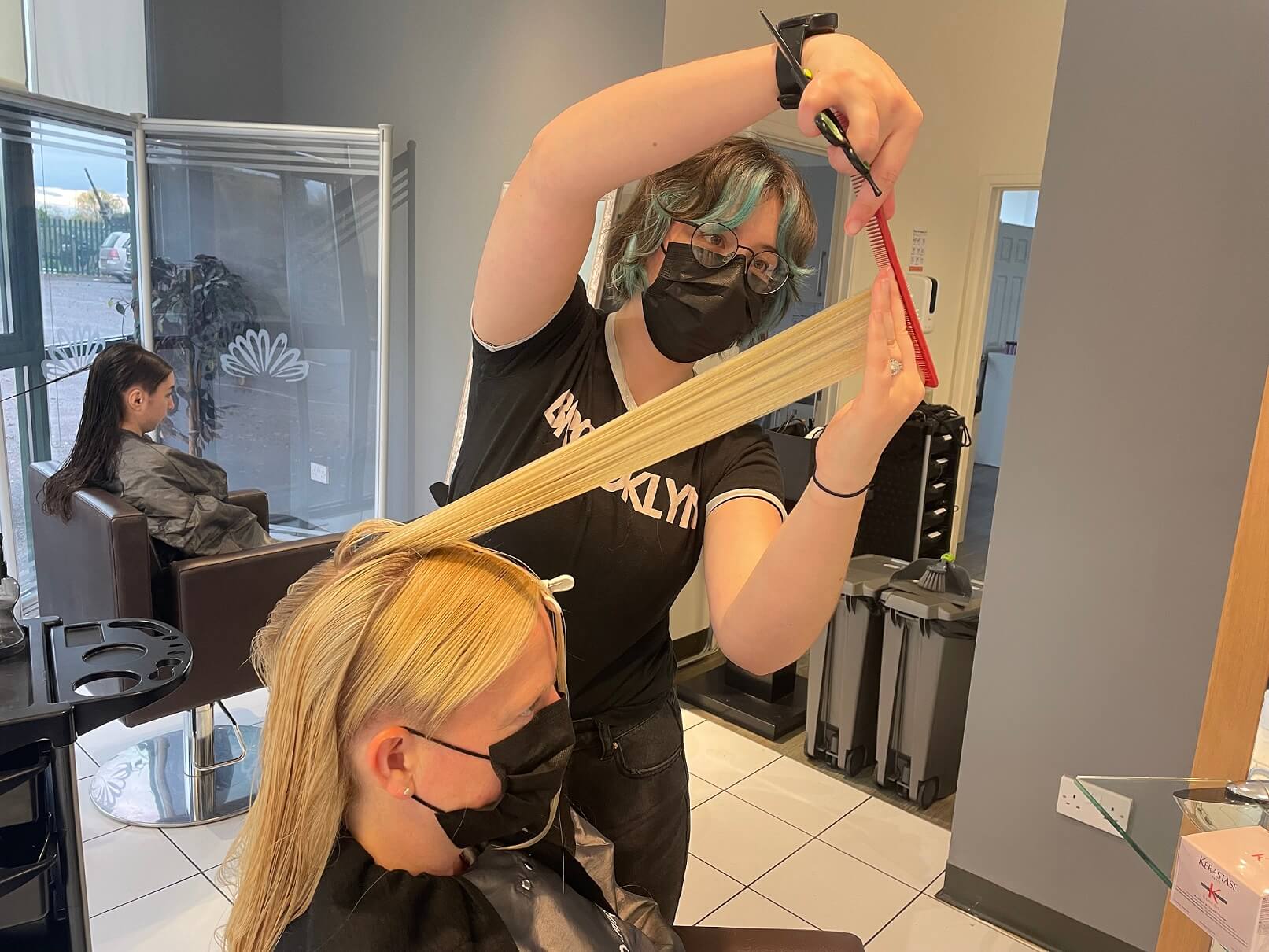 My Hair is thinning, what can you do for me?
You are not alone. Although it doesn't seem like it, because nobody speaks about it, thinning hair is more common than you think. A haircut can make your hair look thicker depending on where your hair is thinning. It's common that people will have weaker hairlines where the recession line is retracting making it look thinner at the front.
You may find that switching your parting to the other side could help. Or you could look at the choice of length. Is the hair around the thinning area currently too long and dragging the hair down effectively flattening the root and exposing the scalp below? Or is it too short and requires you to grow parts of your hair to cover it? 
In this situation we would recommend that you come into the salon for a consultation where your stylist will be able to do a thorough hair and scalp analysis and give you professional advice on the perfect style for you along with a prescriptive hair care regime.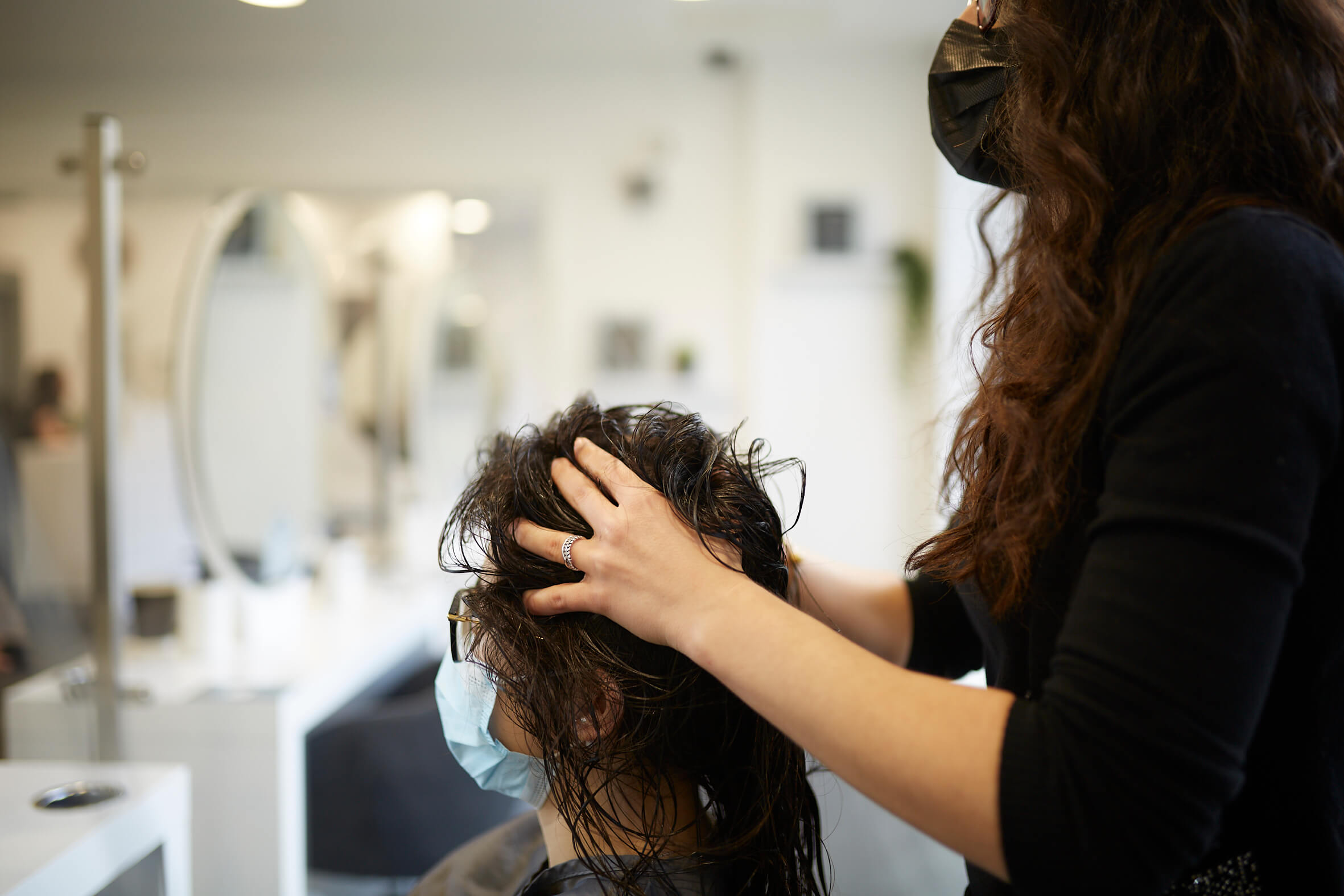 Would I suit a fringe?
The best way to check this yourself at home is to literally open up and close the look of your face by putting the palm of your hand over your forehead. Have a look and see if it enhances your eyes. Does it make your eyes look bigger? If you have large eyes you may be able to get away with or without a fringe. 
If you have small eyes a fringe could really help bring them out. Please be aware that if you have any interesting growth patterns such as a cowslick you may be limited to how much can or cannot do.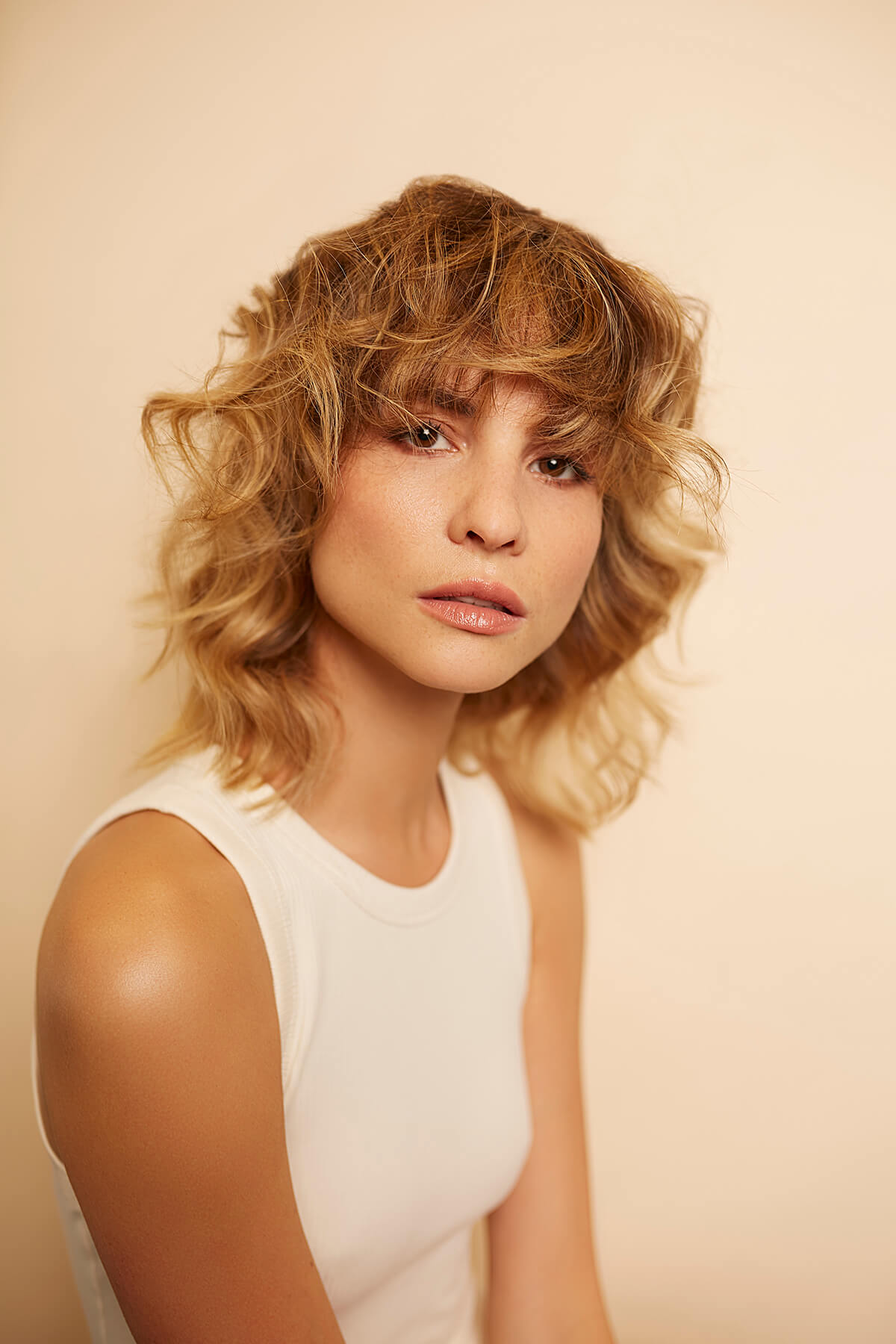 How do I know if short hair would suit me?
If you have long hair and if you tie your hair up, you will generally suit short hair. A lot of this will come down to your commitment to the maintenance of the style. Short hair may take less time on a day to day basis but may require a more structured approach to visiting the salon for regular haircuts. The best way to know is to come in and have a chart with one of our professionals about fringing your bespoke style.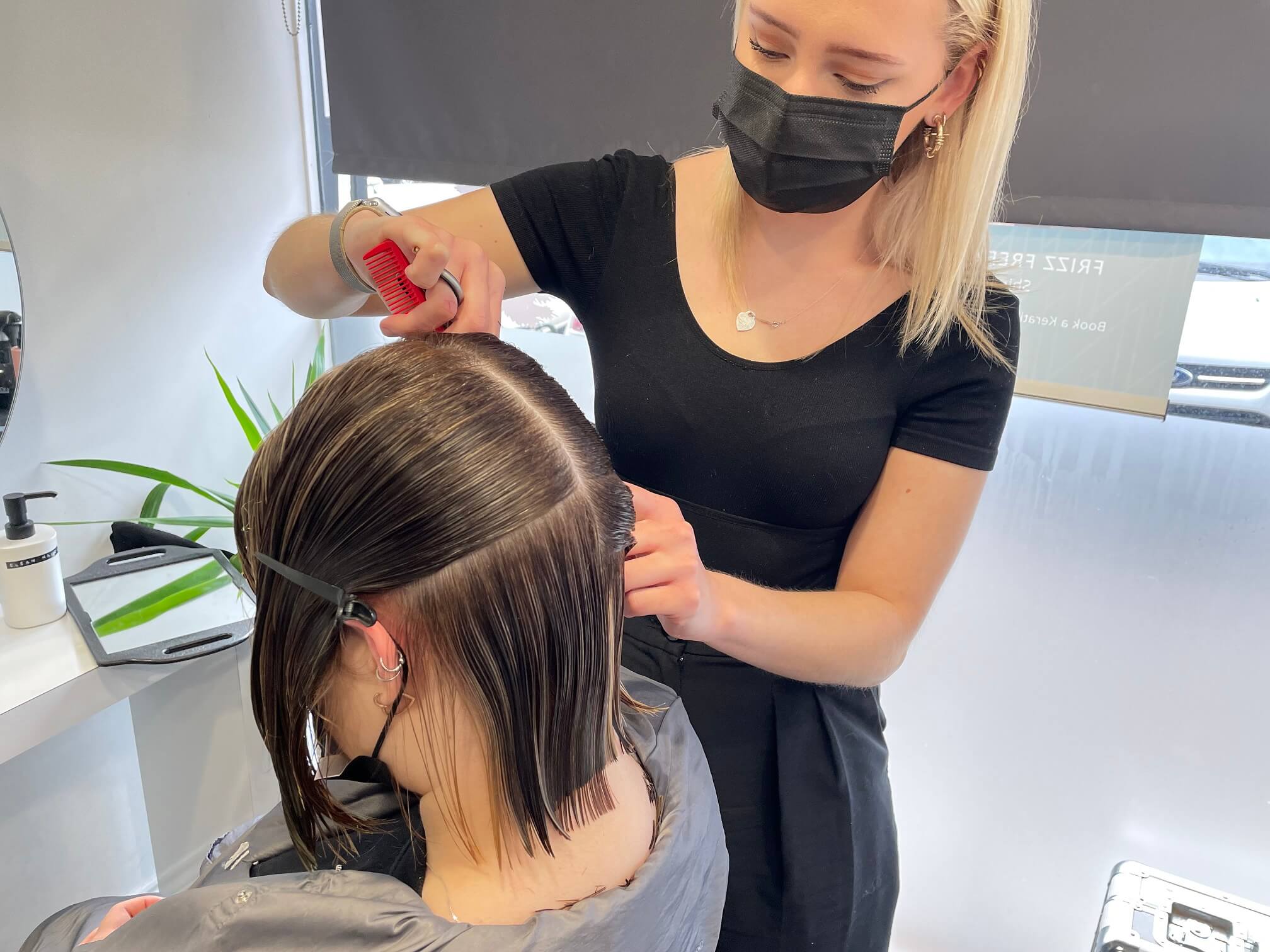 How long do I leave it in between each haircut?
This is a great question. Short hair would typically be between 4- 7 weeks whereas long hair can go up to between 6-9 weeks. Any more than this and you will lose all shape making you feel drab. You will also be at risk of the split ends traveling up the hair shaft meaning that you could need more cut off on your visit to the salon.
Best thing to do is keep in for regular maintenance cuts.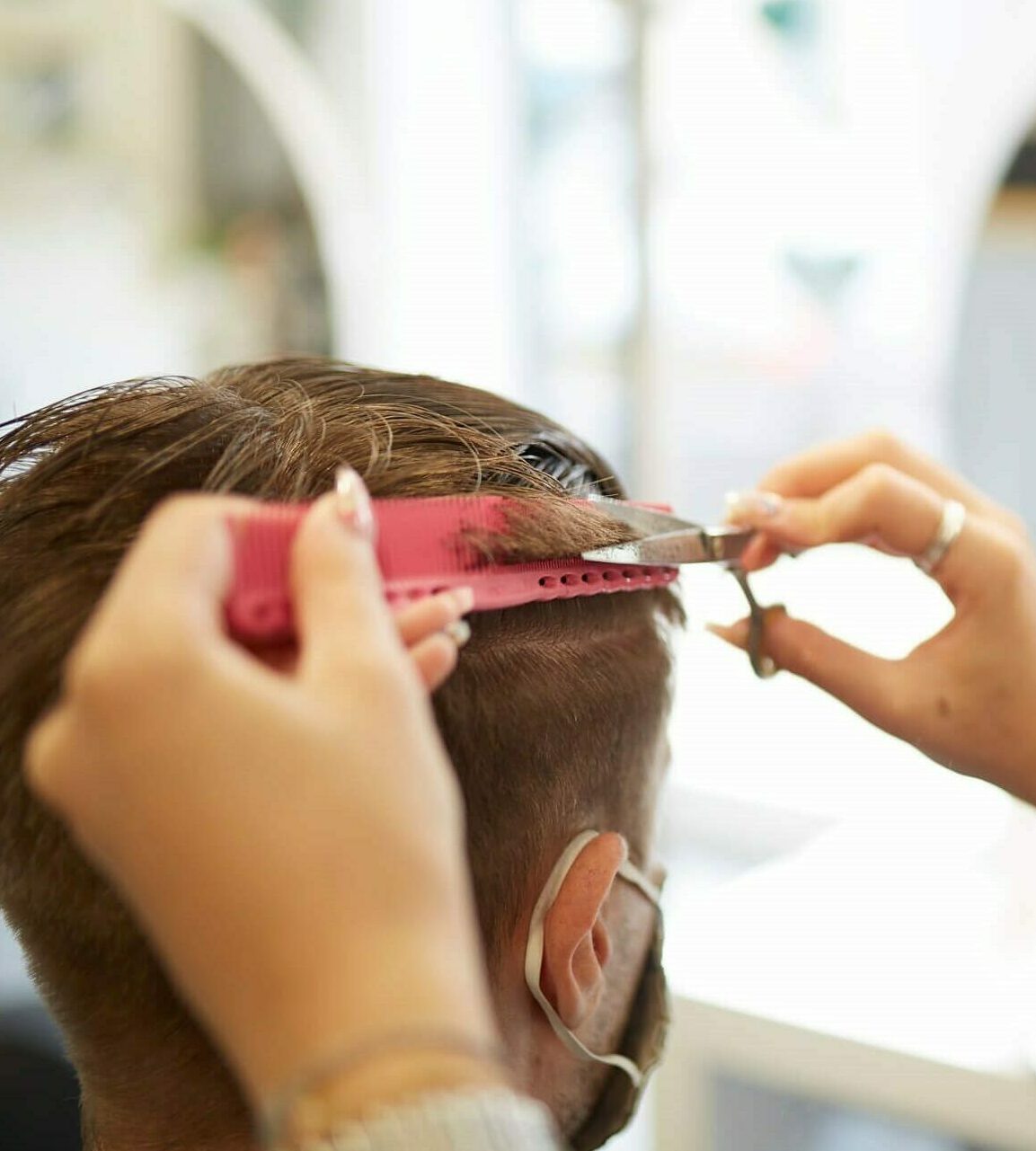 MORE QUESTIONS ANSWERED
AM I MORE SUITED TO THE CLIFTON CUT OR THE VITALITY CUT?
This depends on whether you would like to reduce weight and add more volume at the crown or around the face. If the answer is both you are probably best to go with the Vitality Cut as it will address front and back for the layers. The Clifton Cut is also personalisable though as you can add in disconnected bangs to soften the look.
For more information come in and see your NOCO Professional who will give you a plan to the perfect style for you.
DOES A HAIRCUT LOOK DIFFERENT IF I HAVE BLONDE HAIR OR BROWN HAIR?
It is widely known that when a person has blonde hair the 1st thing that you see is the hair. When you see a brunette the 1st thing that is seen are the eyes. If you are blonde and want to show off your eyes more, maybe think about that fringe.
READY TO MAKE
AN APPOINTMENT?
Book your appointment today, we can't wait to help you feel fabulous