If you've got curly hair, then you already know that looking after it can seem like a full-time job. There's a fine line between having a good hair day with soft, defined curls and a bad hair day filled with frizz and fly-aways.
In this blog, we're going to look at 5 tried and tested tips for maintaining curly hair so every day can be a dream hair day. However, it's important to note that all curls behave a little differently and may respond in different ways to hair care techniques.

Get into a washing routine
How often should you wash your hair? Natural oils (also known as sebum) get a bad reputation as they can make the hair look greasy and are often the leading cause of people over-washing their hair. However, they're essential for keeping your hair healthy and hydrated.
Straight and wavy hair is easier to coat in sebum than curly and textured hair, which is why straight-haired people can wash their hair more often without drying out their hair. Curly and textured hair makes it harder for the oils to cover the hair (due to the shape) which is why washing them out can strip your locks of much-needed hydration.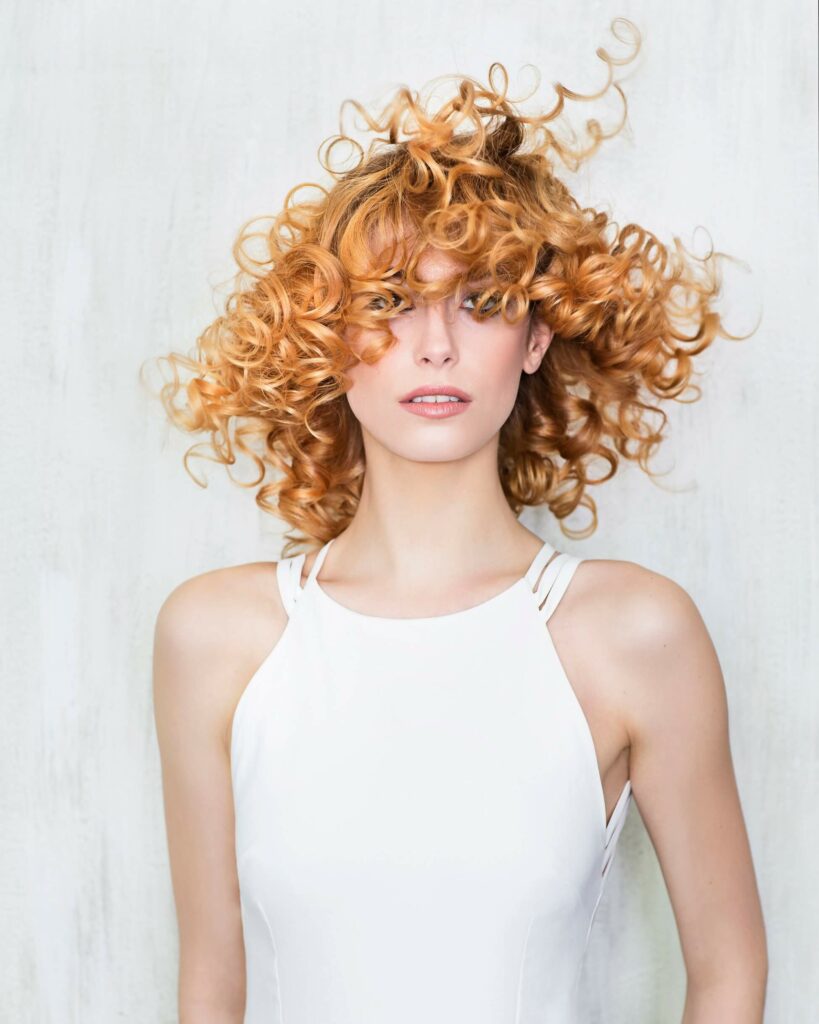 That's why it's recommended for the curly population to wash their hair as little as possible – every week or even less if you can. During washes, they should only shampoo the scalp instead of the entire length as this will dry out the ends even more (don't worry, the ends will get washed when you rinse out the shampoo).
Of course, if you have a physically demanding job, an intense workout routine, or get physically dirty, you will need to wash your hair more often and risk that dreaded frizz. Which leads us to your next tip…

Moisturise, moisturise, moisturise
No matter what type of curly hair you have (wavy, loose, tight, coiling, or artificially permed hair), curled hair is naturally prone to dryness, frizz, and breakages.
Curly hair craves moisture, so introducing a moisturising routine (with the right products – more on that later) can make all the difference.
Leave in conditioners, moisturising oils, serums, and protein-enhancing products are your best friends. As we've covered, shampooing your hair too often will damage it and leave it thirsty. Instead, a moisturising routine is your best bet.
Applying a leave-in conditioner once to twice a week to wet hair will give it a moisture-boost and keep those curls in place. Moisturising oils and mousses will keep those frizzy ends at bay (remember to apply oils to dry hair, otherwise they won't soak in), and protein hair treatments will help keep curls defined and hydrated. You can also get protein and other nutrients through your diet.

How do you choose curly hair products?
There are so many assorted products out there which promise beautiful curls. A quick online search and you're overwhelmed with the amount of choice. Not to mention budget restrictions, hair type options, and different brands.
To make it simple, here are some rule-of-thumb options to look out for when trying out different products until you find the right one:
Try to go natural if you can. Harsh chemicals used to clean your scalp will simultaneously dry out your bouncy curls and leave you with dry, brittle hair that might lose its bounce. The biggest culprit of this are sulphates and silicones, so when you're choosing your next product, look out for the marker: 'sulphate and silicone free'. It'll be there on the bottle.

Read reviews. The curly population all know the struggle of product buying, so the reviews tend to be honest and can suss out a suspicious serum or help you find an underrated gem.

Check out the description; is this product for your hair type? There are lots of different types of curly hair, so before buying you need to find out what type of curl you have and if this product is right for you.

Light-weight products for the win. Curled hair needs a lot of attention with various products for different needs. That's why it's best to go as light-weight as possible so they don't weigh down your curls or make them seem greasy, leading to an early wash.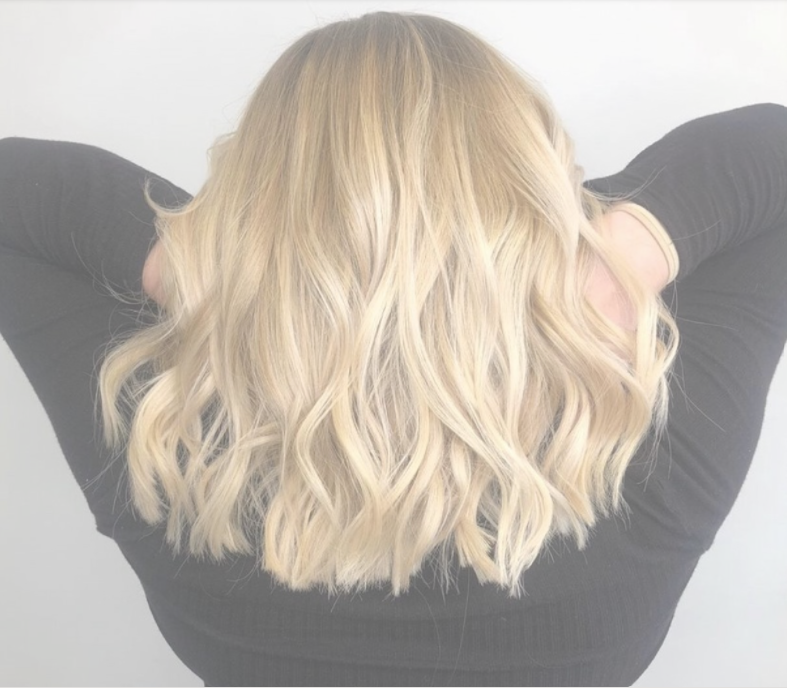 Style like you mean it
One fast way to ruin a good curl day is to style it wrong. Luckily, there are a few ways to prevent this scenario:
When brushing your curls, no matter if they're coiled, wavy or loose – do this when it's wet, from the bottom up and with a wide toothed comb. Brushing dry curly hair ensures you're in for a frizzy day and there is no amount of product that can help.

When you're styling your curls after a wash, try to get the products in as soon as possible to get those curls defined and separated. Once your hair starts drying, the products can sit on top of the hair rather than soaking in causing your hair to go "crunchy".

If you're drying your hair, use a diffuser or a diffuser add-on to your hairdryer which will space out the hot air and prevent drying out your hair and causing frizz. Also, tip your head upside down when drying as this will prevent fly aways and keep your tresses from getting distressed.

If you're drying, adding in products, or styling your hair – scrunch, don't rub. Rubbing your hair will separate the curls and cause unnecessary damages, breakages and disrupt the curl pattern. Scrunching your hair will keep the curls together, add in extra bounce, and won't damage your hair.
Protect your curls
Finally, protect your curls where you can. As much as curls can be beautiful, they are temperamental, and there are a few household staples that might be doing more harm than good:
If you haven't already, swap out your cotton sheets for silk ones. Cotton pillows not only soak up your hairs natural oils making it dry and brittle, but they cause friction and static on the sheets which leads to frizz and excessive bedhead.

If silk sheets really aren't your thing, you can try 'the pineapple trick'. Just gather up your hair at the highest point of your head and tie up. This will keep your curls defined overnight and avoid frizzy friction in the morning.

Cotton towels are another culprit. Again, the cotton soaks up your hair's sebum – as well as weighing down your curls and ruining the definition. Microfibre towels, or even t-shirts, are a good alternative to wrapping up your hair when it's wet.

Hairbands can cause damage to your hair and ruin the curl definition. 'No-crease' hair bands (the spiralled alternative) or scrunchies are much softer on your curly hair.
At NOCO we're well versed in styling and cutting all types of curly hair. So, if you're in need of a fresh new haircut, some styling tips or anything else, contact us today and we'll get you booked in.