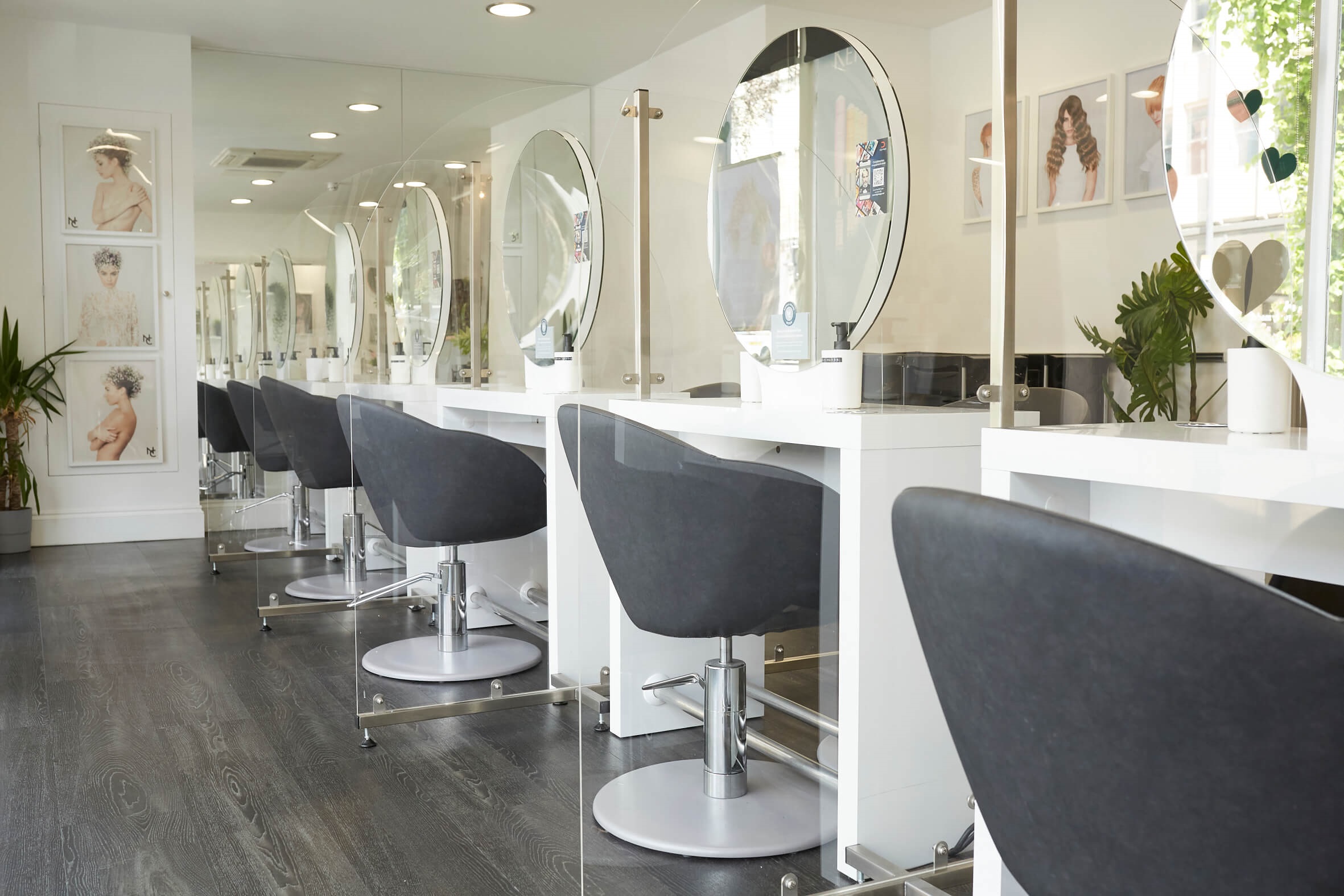 NOCO Pricing – Explained
Having your haircut can truly make you feel a new person. The whole experience can give you a new lease of life, bring that va-va-voom back, put the spring in your step and make you hold your head that little bit higher.
At NOCO your wellness is our number one priority, and we want you to feel amazing from the moment you walk into our salon to the weeks after. Every step of your NOCO experience is tailored to you, to feeling great, looking great and loving yourself.
Our whole team share our deep passion for outstanding customer experience and there's one thing you can be sure of – we will never rush you out the door.
Let's talk about prices
People often ask, 'why are haircuts so expensive?'. In fact, you've probably wondered yourself. You think of it as in and out, max a few hours out of your day, and depending on your hair length and if you're opting for a colour service as well, those few hours could set you back up to £300. We want to explain where we get our prices from and why they can be subject to change.
We take pride in being transparent around our pricing. And we do believe that the cost of our services is fair.
The prices of our services vary depending on the stylist and this is to reflect their wealth of training and experience, qualifications, and awards. But here's a little more depth in where we get our prices and what influences the cost.
Education and training
Hairdressing finesse involves heaps of education and training – and that's not just to qualify. We have a strong culture of continuous learning and education at NOCO and our team are regularly out and about doing the latest courses, in the newest trends, learning from industry leaders and the nation's top stylists.
75% of UK salons have serious underinvestment when it comes to staff training. We believe that training is an essential part of growth and critical to delivering a first-class service.
Our team are trained both internally and externally. Internally through our own NOCO philosophy of customer service, Signature haircuts and colours and with the NOCO Hair culture. Externally working with our partners GHD, Loreal and other training programs.
Our team are encouraged to join the Loreal ID artistic program and for the ones that shine in colour we place them on the L'Oreal colour specialist program.
We take training very seriously and strive to be a breeding ground for the best new stylists in the southwest.
Tools and products
We take the products and tools we use in our salons very, very seriously! You and your hair deserve the best after all. So, we only use the best products, and have a huge range to suit every hair type and hair problem!
Expertise
You may have heard the age old saying, that to become truly an expert at something you must spend 10,000 hours doing it. Well, our experienced stylists are all experts, but some of them have spent more years perfecting their art than others – but this doesn't mean any of them are any less brilliant than the rest. You can expect to see fluctuations across stylists' pricing depending on their level of expertise, and this can fluctuate between stylists and also for one stylist over their career!
Awards
We pride ourselves on being the best of the best. We believe our customer experience is second to none and our stylists are the cream of the crop! It's not only their skills which set them above the rest but also their unteachable qualities. It's not just us that think it, we recently won the award for Customer Service Salon of the Year 2021 – and that's not the only award we've won, having also won Best New Independent Salon 2019/20.
Why do our prices sometimes change?
It is important to keep an eye out and get a price upfront before any hairdressing service as in some cases prices may change from visit to visit.
When colouring hair, you may find that there are variables depending on what you have done. Sometimes you may need the roots done and sometimes the colour may be pulled through to the ends, using more product and taking more time.
As with any business there are certain things that have to be covered to keep the salon running. We call these variable costs, such as light and heating along with the products used to apply the service. Then a business would have fixed costs such as rent, rates and insurance etc. The price you will be charged for your hair goes much deeper than the actual haircut. Similar to how the price of a new shirt may vary if the factory supplier started to charge more for their materials.
Our aim at NOCO Hair is to give value for money. We always say that its best to imagine that the haircut is free, you don't pay for the cut, colour, drinks or massage. That's all for free. What you are paying for is the feeling as you leave the salon.
Our promise to you is that we would never charge you outside of regular business margins and will always strive to ensure that you are getting massive value for the money you pay,
Gender Neutral Salon
A lot of salons have separate pricing lists for men and woman – but we don't think that's fair and that women should pay more than men, well, just because! Instead, our pricing reflects the amount of hair the individual has. This means we have a standard price for short and regular price hair for both men and women, and another price for particularly long or thick hair. If you ever have any questions or queries regarding pricing, we always keep our pricing page on our website up to date – and recommend checking it before each visit!